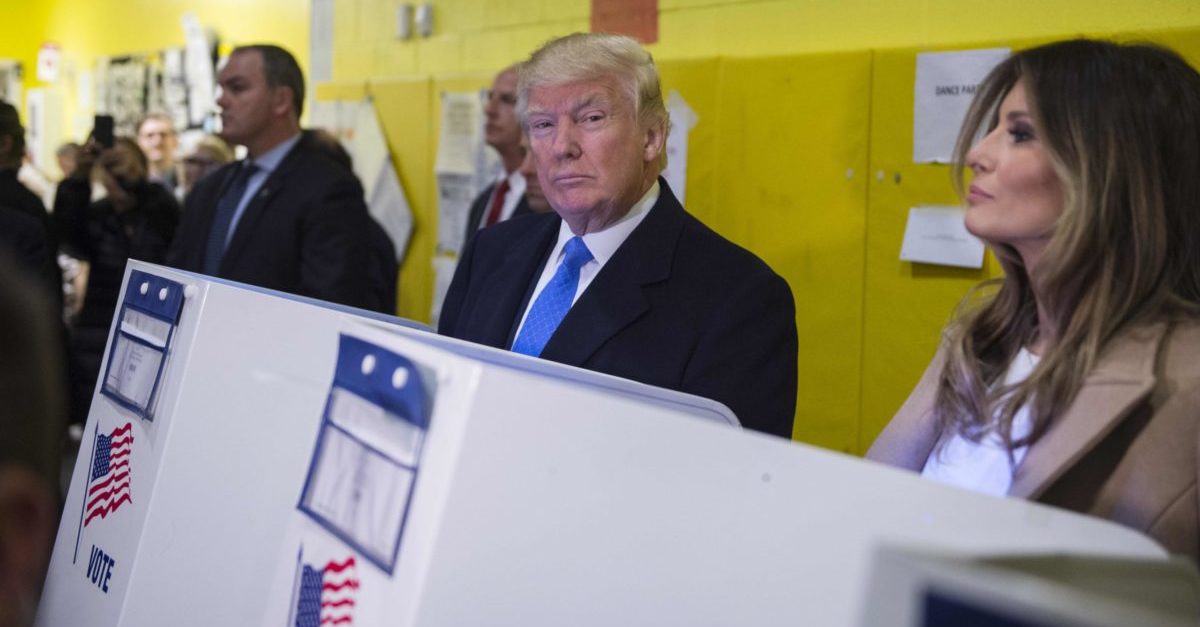 President Donald Trump on Thursday morning tweeted that the 2020 presidential election should be delayed because, in his opinion, "Universal Mail-In Voting" would result in "the most INACCURATE & FRAUDULENT Election in history."
"It will be a great embarrassment to the USA," the president tweeted.  "Delay the Election until people can properly, securely and safely vote???"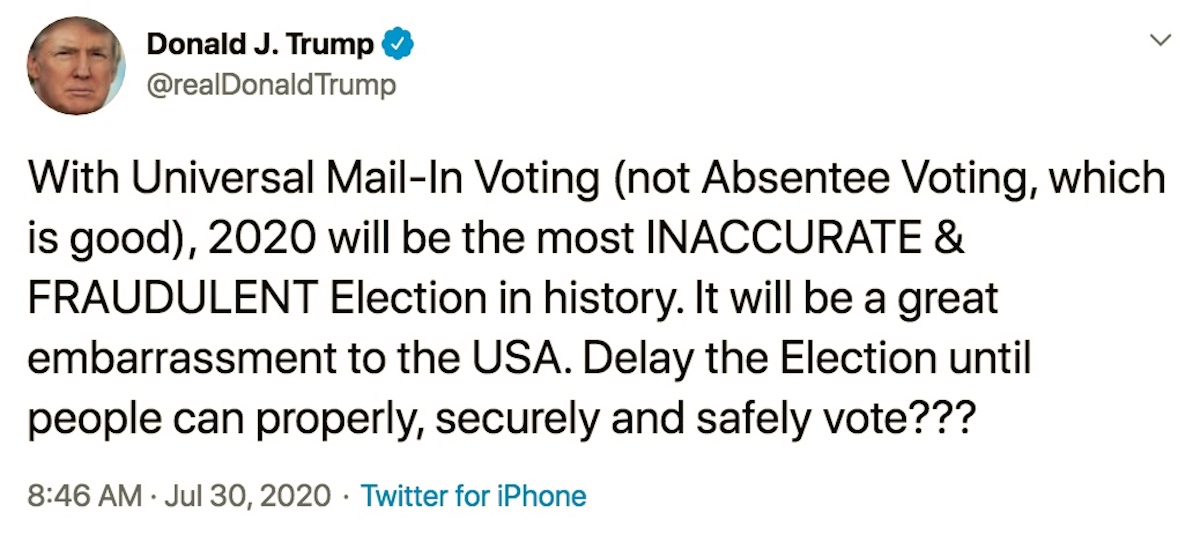 As Law&Crime has thoroughly explained before under slightly different contexts, the date of the U.S. presidential election is codified in federal statutes.  3 U.S.C. § 1 sets the date as follows:  "The electors of President and Vice President shall be appointed, in each State, on the Tuesday next after the first Monday in November, in every fourth year succeeding every election of a President and Vice President."  Similarly, 2 U.S.C. § 7 sets the date for the election of U.S. senators and representatives on the same day.  In other words, the date cannot be changed without Congress changing the laws which set the date.  The Senate is controlled by Republicans; the House is controlled by Democrats.  It is unlikely the parties would come to a compromise which would allow the election date to be moved.
Elsewhere, 3 U.S.C. § 2 contains a provision for an election failure in "any State."  In such an event, the legislature of that state may shuffle things around:  "the electors may be appointed on a subsequent day in such a manner as the legislature of such State may direct."  In other words, if there is a true election failure, the states who suffer the failure take control.  The federal government and the president do not.
As Law&Crime (and others) have also duly noted, the president's term of office ends "at noon on the 20th day of January . . . and the terms of their successors shall then begin."  That language is straight out of the 20th Amendment, and neither Trump nor Congress alone can change that.
Accordingly, Trump's tweet was swiftly blasted by both liberals and conservatives, including those who have defended Trump profusely in the past:
A few reporters raised a few interesting contextual points:
[Image via MANDEL NGAN/AFP via Getty Images.]
Editor's note:  this report has been updated with additional context after its initial publication.
Have a tip we should know? [email protected]
Aaron Keller - Deputy Editor-in-Chief