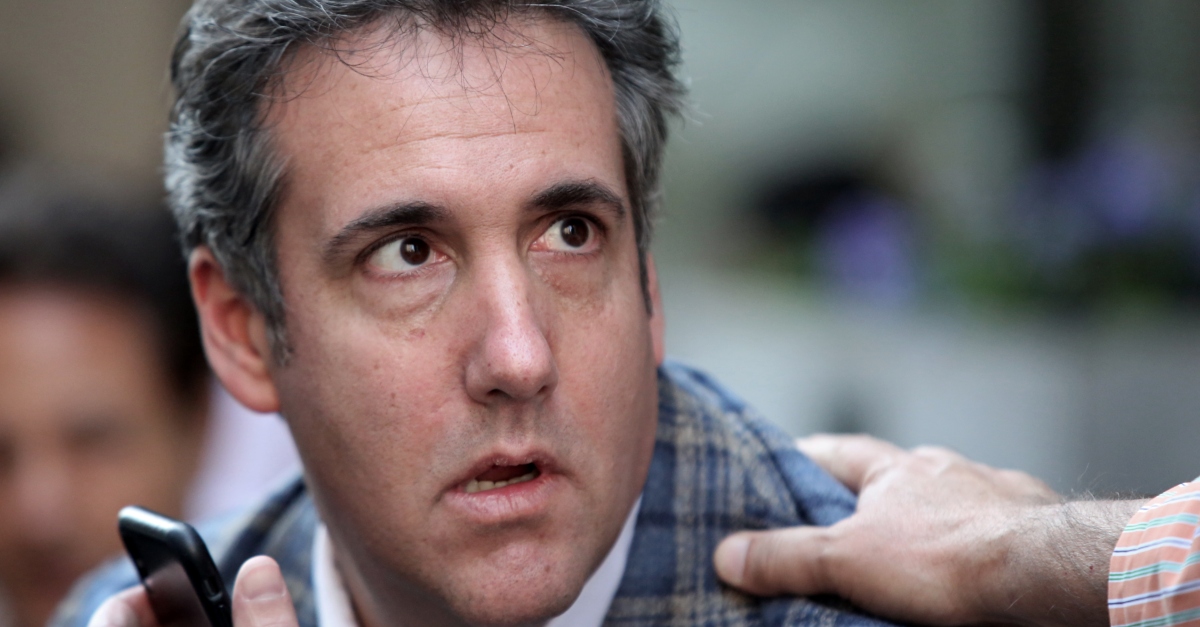 New York prosecutors have interviewed incarcerated former Trump personal attorney Michael Cohen about the Trump Organization possibly falsifying business records, CNN reported Wednesday afternoon.
The interview occurred last month at the Otisville Federal Correctional Institution.
CNN cited unnamed sources who said that prosecutors with the New York DA's office interviewed Cohen about whether the Trump Organization broke state laws by falsifying business records. CNN reporter Kara Scannell's story is now online. On air, Scannell said that the Cohen interview focused on "whether the Trump Organization violated state laws regarding the hush money payments to women," namely Karen McDougal and Stormy Daniels.
The prosecutors visited Cohen "soon after they subpoenaed the Trump Organization and American Media Inc., the publisher of the National Enquirer, and interviewed Michael Cohen about this," Scannell continued.
The investigation is reportedly in the early stages and followed the Southern District of New York (SDNY) closing its hush money probe. Cohen was the only person do time as a result of federal probe of the hush payments. Cohen is currently serving out a three-year prison sentence in Otisville, New York after pleading guilty in the SDNY to campaign finance violations, tax evasion and bank fraud.
[Image via Yana Paskova/Getty Images]
Have a tip we should know? [email protected]