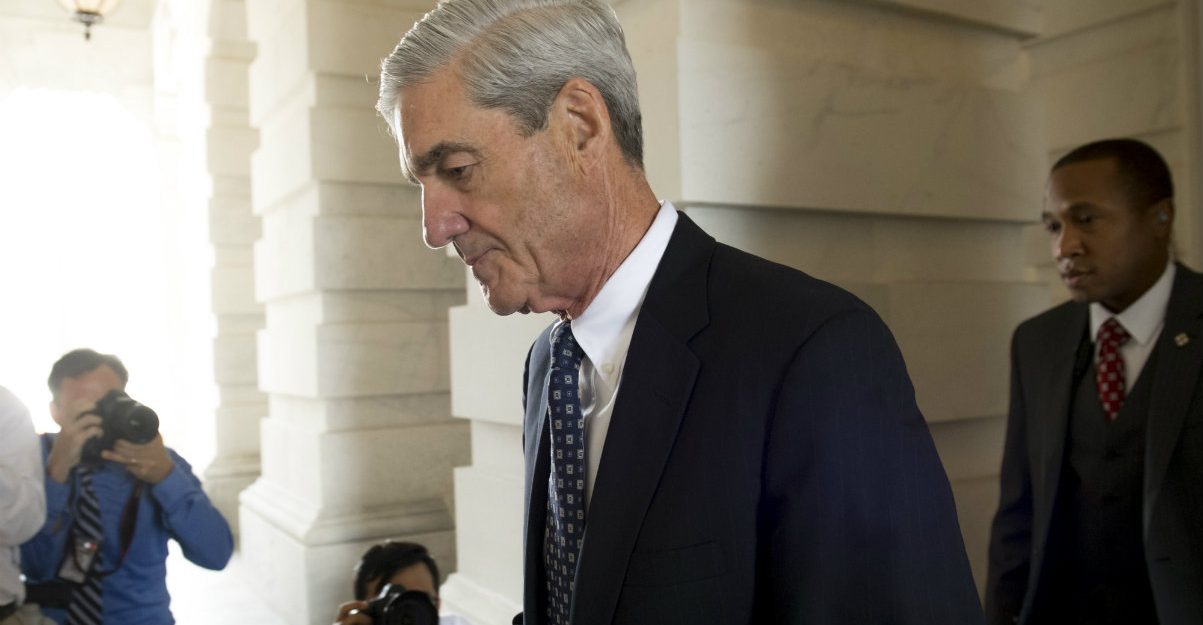 The fallout from Jeff Sessions' resignation as U.S. Attorney General is far from over. With the ascent of Matthew Whitaker to the acting Attorney General role, a number of questions are being asked about how this will affect special counsel Robert Mueller's Russia Investigation heading forward.
One of the prevailing questions is whether or not Mueller would subpoena President Donald Trump. Some went so far to ask the question of whether it's already happened. Trump attorneys Rudy Giuliani and Jay Sekulow have been quite clear that any issuance of a subpoena would spark a fight that would end at the United States Supreme Court.
In any event, it seems significantly less likely that Mueller will try to subpoena Trump, especially now that Whitaker has entered the picture.
According to the Washington Post, people "close" to Whitaker have said two things: First, Whitaker has no plans to recuse himself, as Sessions did, from the Russia Investigation (you can read more on recusal here); Second, these sources "strongly believe" Whitaker "would not approve any request from special counsel Robert S. Mueller III to subpoena the president."
Whitaker has already expressed opinions publicly that the Mueller Probe may have gone too far.
Last month, when President Donald Trump was asked by The New York Times if special counsel Robert Mueller would be crossing a line if he started investigating the finances of Trump and his family, the President said, "I think that's a violation. Look, this is about Russia."

The President is absolutely correct. Mueller has come up to a red line in the Russia 2016 election-meddling investigation that he is dangerously close to crossing.
CNN reported earlier Thursday that the special counsel has begun writing the final Russia report, which very much has something to do with a hypothetical Trump subpoena.
While former federal prosecutor Renato Mariotti wondered why Mueller would push forward with a Russia report without interviewing the president, CNN legal analyst and attorney Ross Garber said that "Mueller knows Trump testimony [is] not necessary."
"Targets rarely testify. And a court battle to get Trump testimony would be long, contentious and potentially unsuccessful," he added. Mueller knows that subpoenaing Trump, Garber continued, is a pretty easy way to get fired.
Speaking of that Russia report, keep in mind that Whitaker would a) be the person to decide whether the public even gets to read it and b) he could ultimately read Mueller's recommendations and decline to prosecute.
[Image via Saul Loeb/AFP/Getty Images]
Have a tip we should know? [email protected]