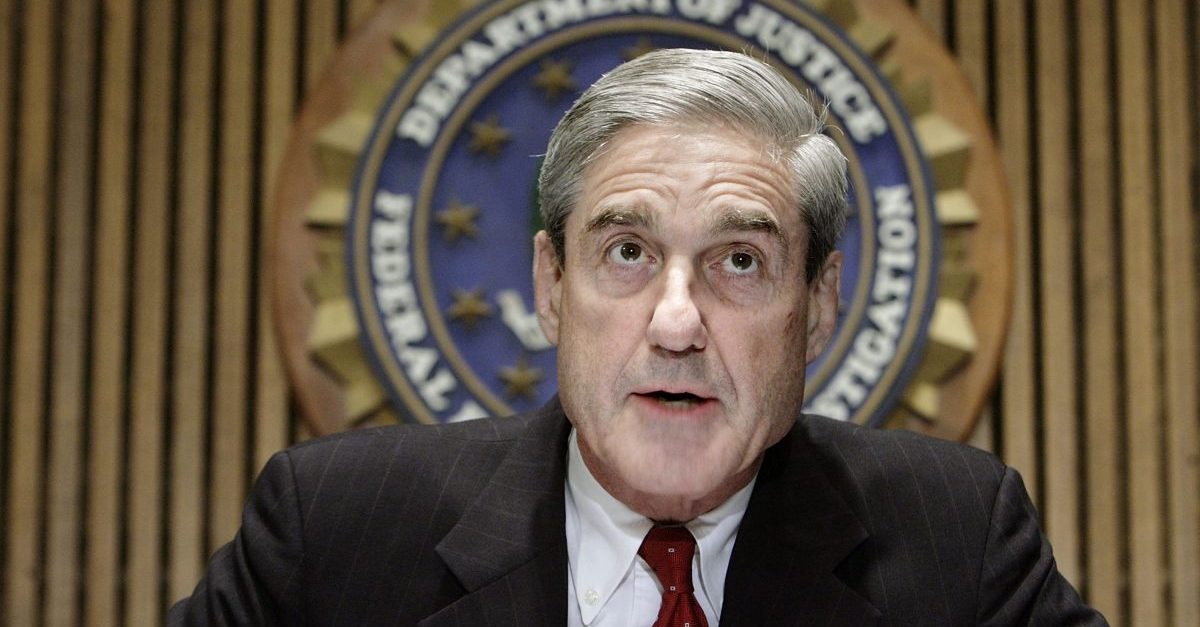 The release of the heavily redacted sentencing memo that Special Counsel Robert Mueller's office filed in the case of Michael Flynn has had the political world abuzz, not just over what was revealed in the memo, but what was not. Pages worth of text were blacked out, leaving people to guess what they're about, but a look at context—and not-too-distant history—may shed some light on the mystery.
Page 3 of the memo's addendum includes the following sentence: "The Defendant assisted the SCO's investigation on a range of issues, including interactions between officials in the Presidential Transition Team and Russia, [REDACTED]."
The next paragraph is under the subheading Interactions Between the Transition Team and Russia. The last three lines or so of that paragraph are blacked out with redactions.
Clearly, some of this hidden information has to do with members of the Trump transition team. Now, as Law&Crime Network legal analyst Linda Kenney Baden said in a segment Wednesday afternoon, "When you give substantial cooperation or substantial assistance, you're not giving it to get the person that's underneath you, you're getting the person that's above you."
In that same segment, former federal prosecutor Gene Rossi named one person who was on that transition team who fits the bill.
"That filing is incredibly telling. There are a lot of red flags and loud gongs that suggest that the president of the United States and other senior officials are in deep trouble, including former Attorney General Jeff Sessions."
In a separate statement to Law&Crime, Rossi specified that he was referring to the question of, "Did Sessions lie and omit contacts with the Russians that Flynn knows about[?]"
The now-former Attorney General had recused himself from the Russia investigation due to his connection with the Trump campaign, but recall that he was also accused of covering up his own contacts with Russia. During his Attorney General confirmation hearing, Sessions said he did not have any contacts with Russian officials. It later came out that he had meetings with Russian Ambassador Sergey Kislyak during the campaign. Sessions later said that the meetings were in the context of his role as a Senator, and had nothing to do with the Trump campaign. Former officials said otherwise, telling the Washington Post that intelligence revealed that Sessions and Kislyak discussed Trump's policies on Russia and U.S.-Russia relationships under a Trump administration.
If Flynn told Mueller's office about other communications that Sessions may have had during the transition period, that would certainly fit the bill for a higher-level official's conduct that Mueller would not want public at this time.
Other redacted portions of the addendum referred to other investigations where Flynn assisted. Details are unknown, but new information reported by the Associated Press could provide some insight. Federal prosecutors in New York are reportedly looking into lobbying activities of Podesta Group and Mercury Public Affairs, the former being the firm of Tony Podesta, brother of Clinton campaign chair John Podesta. Both firms have been reported as doing past work for Paul Manafort.
[Image via Chip Somodevilla/Getty Images]
Have a tip we should know? [email protected]