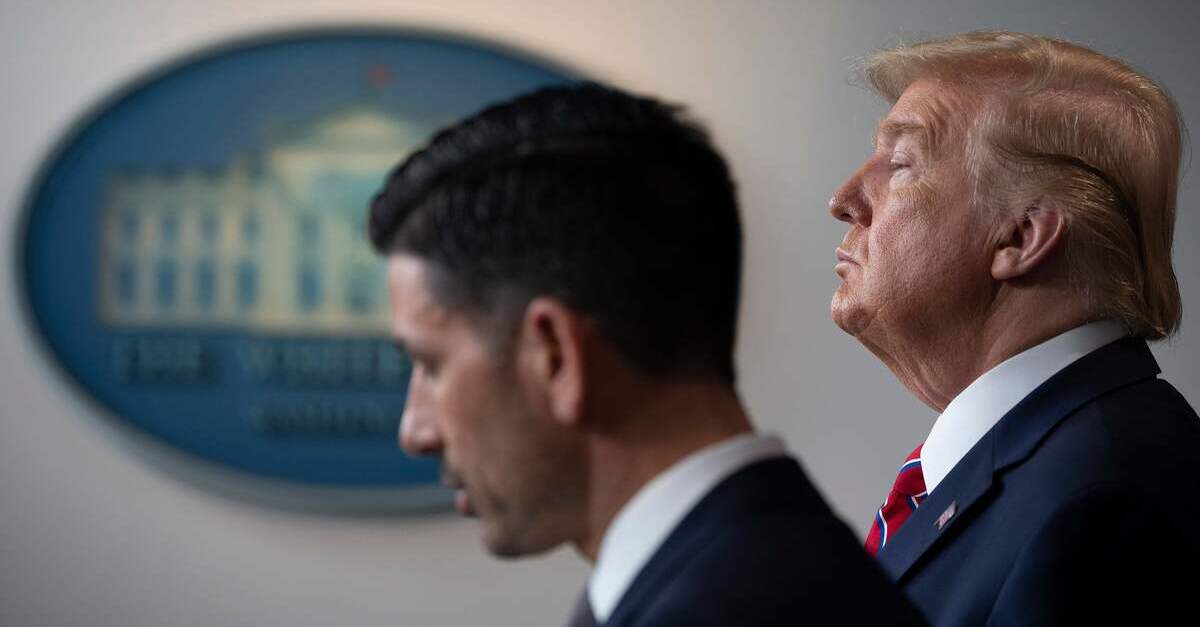 Formally rescinding acting Homeland Security Secretary Chad Wolf's memo on the grounds that he was illegally appointed, a federal judge on Friday ordered the DHS to unfurl the welcome mat on its website and invite aspiring Dreamers to make first-time requests for consideration under Deferred Action for Childhood Arrivals (DACA).
The Homeland Security website must also solicit renewal and advance parole requests.
"The notice must also make clear that deferred action and employment authorization documents ('EADs') granted for only one year are extended to two years, in line with the pre-Wolf memorandum policy," U.S. District Judge Nicholas Garaufis wrote in a six-page order.
Garaufis directed the government to provide him a status update of its resumption of the DACA program by Jan. 4, 2021, disclosing the number of first-time applicants, renewal requests, and advance parole requests the agency had received, adjudicated, approved, denied, and rejected from Nov. 14 until Dec. 31.
"The court believes that these additional remedies are reasonable. Indeed, the Government has assured the court that a public notice along the lines described is forthcoming," the judge added.
Friday's order follows one from Nov. 14, where Judge Gaurafis found that Wolf had been illegally appointed—echoing the findings of the Government Accountability Office (GAO) in a non-binding legal opinion from August.
"DHS failed to follow the order of succession as it was lawfully designated. Therefore, the actions taken by purported Acting Secretaries, who were not properly in their roles according to the lawful order of succession, were taken without legal authority," Garaufis wrote last month. "Accordingly, Mr. Wolf did not possess statutory authority when he assumed the role of Acting Secretary in November 2019."
Homeland Security has been slow in receiving the message.
In a footnote, Judge Garaufis scolded Wolf and Federal Emergency Management Agency administrator Pete Gaynor for continuing to try to use powers that he previously ruled they do not have.
"The court believes it made clear that the subsequent attempts of Administrator Peter Gaynor to reinstate Kevin McAleenan's unauthorized 'November Delegation' and Mr. Wolf's attempt to ratify his prior actions are dead letter," the footnote states, referring to Wolf's predecessor, whose appointment the GAO also found to be improper.
"Administrator Gaynor, undeterred, issued yet another 'Succession Order' just hours after the court issued its opinion on November 14, and Mr. Wolf once again attempted to ratify his prior actions as Acting Secretary on November 16," the footnote continues. "Of course, for the exact same reasons, those documents have no legal significance. Neither Administrator Gaynor nor Mr. Wolf currently possesses, nor have they ever possessed, the powers of the Acting Secretary of Homeland Security."
New York Attorney Letitia James, who joined the Dreamers in the lawsuit, cast the ruling as a victory for "all Americans," not only Dreamers.
"Every time the outgoing administration tried to use young immigrants as political scapegoats, they defiled the values of our nation," James wrote. "The court's order makes clear that fairness, inclusion, and compassion matter. America is where these young people have gone to school, where they have worked, where they have paid taxes, where they have raised families, and where they have continued to be vital members of our communities. We are proud to fight for them and grateful to deliver them the justice they are due."
DHS did not immediately reply to an email requesting comment. Wolf effectively suspended the DACA program in July pending a departmental review, but the judge found that memo had no weight because he was not lawfully in that post.
(Photo by JIM WATSON/AFP via Getty Images)
Have a tip we should know? [email protected]
Adam Klasfeld - Managing Editor