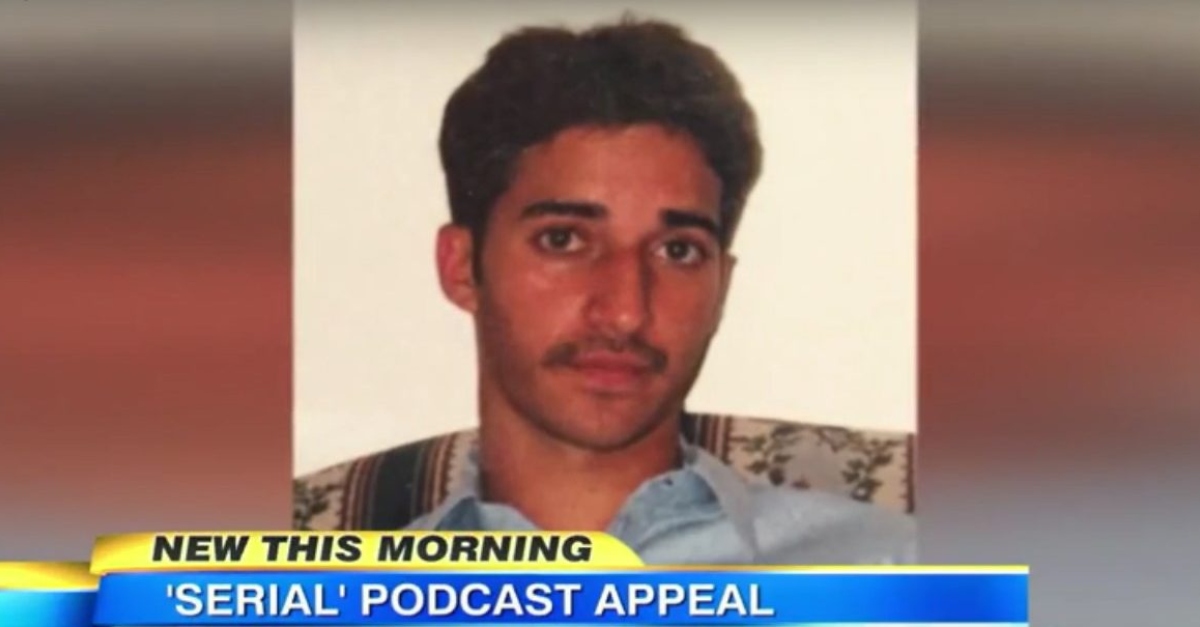 The United States Supreme Court declines to hear cases all the time.  Its justices accept only a sliver of the many controversies presented each year. Few applicants, however, are more well known than convicted murderer Adnan Syed.  He became famous after the podcast Serial and a subsequent HBO film examined his case.
At least four justices needed to side with Syed for the high court to take his case. The court declined to do so, though the actual vote tally from the court's secretive certiorari conference remains secret. Sometimes, a justice who wishes to hear a case will issue a public dissent to explain why, in his or her view, the court should have taken a particular case.  In Syed's case, no dissent appears on the record.  Thus, it is unknown whether one justice, two justices, or perhaps even three wished to hear his case.  It is possible that none did.
The U.S. Supreme Court will NOT take the case of 'Serial' podcast subject Adnan Syed. There are no dissents on the refusal to take his case in today's order. pic.twitter.com/0SSR5niPSq

— Aaron Keller (@AKellerLawCrime) November 25, 2019
Syed filed a petition for a writ of certiorari with the U.S. Supreme Court after the Maryland Court of Appeals reinstated his conviction this year.  He is serving a life sentence in Maryland for the 1999 murder of his high school ex-girlfriend, Hae Min Lee. Syed was tried twice; his first trial ended with a mistrial.
Syed's appeals team unsuccessfully argued that his trial attorney was deficient.  The crux of the appeal was that a former classmate could — according to the defense — have provided an alibi for Syed.  Had that alibi witness testified, the outcome of the case could have been different, the defense unsuccessfully argued.  The State of Maryland argued that the so-called alibi witness told other former classmates she would lie to help Syed.  The state also argued through court papers that the alibi only accounted for 10 to 20 minutes of time and that Syed could have committed the crime around that window.
The Supreme Court's denial of Syed's petition carries no precedential weight; it simply means that the Maryland decision against Syed stands.
[Image via ABC screengrab.]
[Editor's note:  This piece has been corrected to clarify the Supreme Court's procedure for granting or declining a petition for a writ of certiorari.]
Have a tip we should know? [email protected]