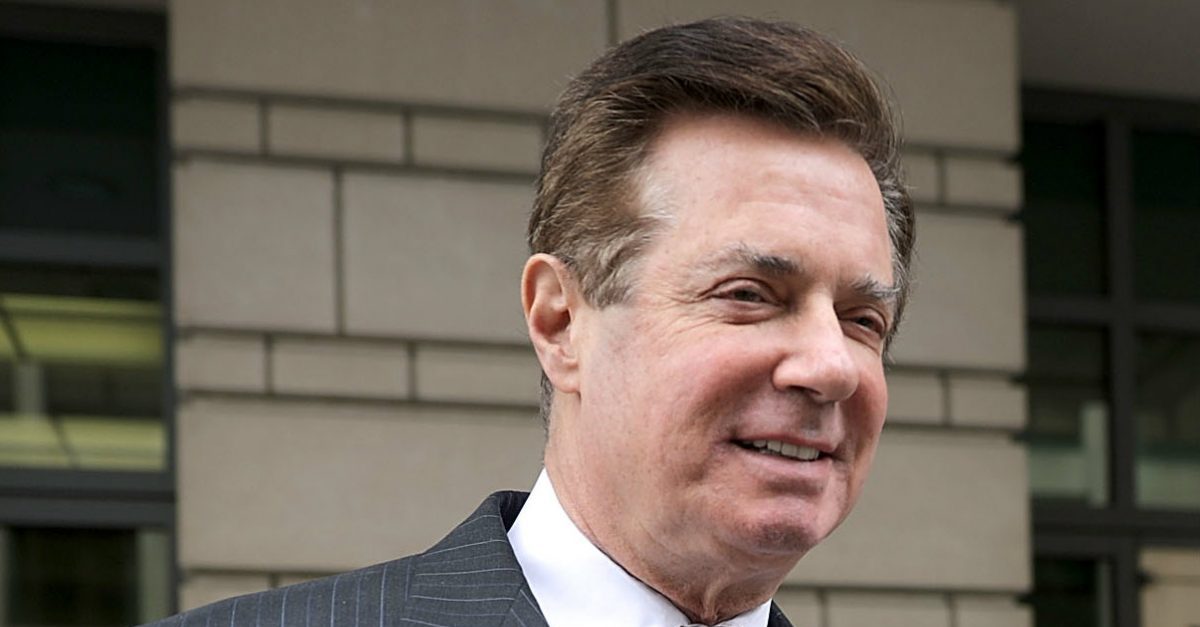 Former Trump campaign chairman Paul Manafort reportedly gave President Donald Trump and his administration advice on how to combat the investigation of campaign ties to Russian election interference, according to "three people with knowledge of the contacts." The communications between Manafort and the White House occurred after Trump took office — communications that Manafort allegedly lied about to Special Counsel Robert Mueller's office, according to Vox.
One method of discrediting the probe that Manafort reportedly suggested was to attack the credibility of the FBI, which was conducting the investigation before Mueller was appointed as Special Counsel.
The idea was to "declare a public relations war on the FBI" and "delegitimize" the probe. Trump and his supporters have often done just that, pointing to political bias from those involved like Peter Strzok and Lisa Page, and claiming that the FBI abused the Foreign Intelligence Surveillance Court (FISC) by getting a warrant to monitor former campaign adviser Carter Page under the guise of a counterintelligence operation. Attacking the FISC process was also Manafort's idea, the Vox report says.
Additionally, Trump has made public attacks against former FBI Director James Comey—who was fired by Trump—saying as recently as Tuesday that Comey was unfit for his job.
Another strategy that was reportedly Manafort's idea that may sound familiar was going after the notorious Christopher Steele dossier and its backing by the Clinton campaign.
A third approach was to claim that Democrats colluded with Ukraine to help Clinton win in 2016.
Law&Crime reached out to Manafort's attorney for comment.
Confirmed communication between Manafort's legal team and Trump attorney Rudy Giuliani have also been under intense scrutiny in recent days. Those communications happened after Manafort spoke with Mueller's office as part of his cooperation agreement. Lies that Manafort allegedly told the Special Counsel's Office resulted in a possible breach of that agreement.
[Image via Chip Somodevilla/Getty Images]
Have a tip we should know? [email protected]