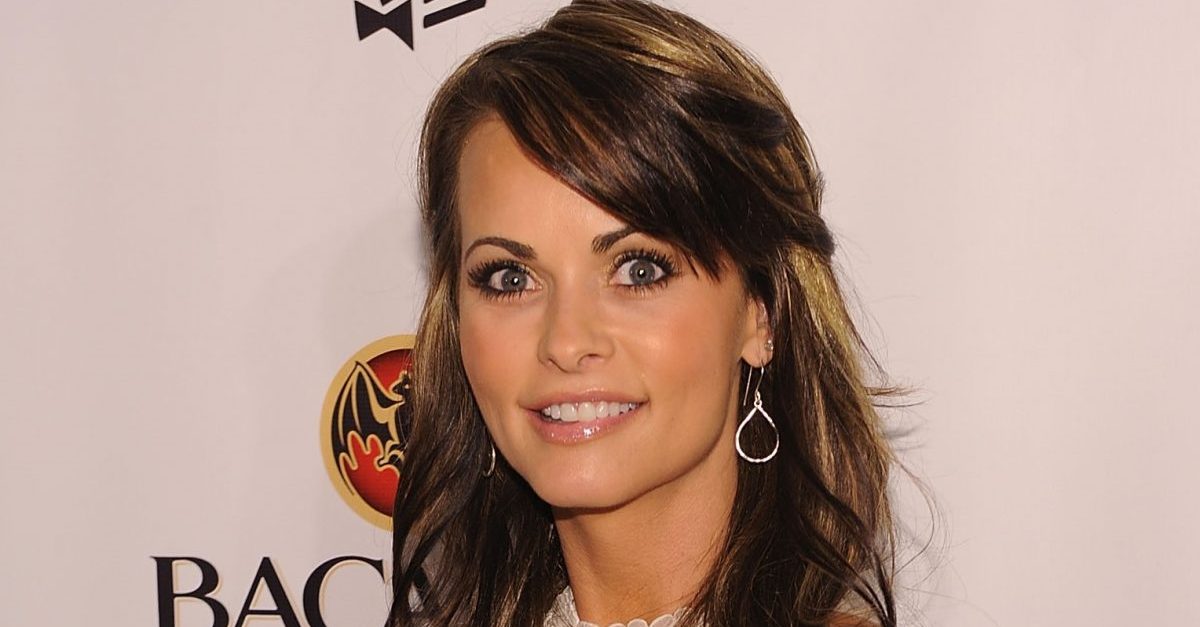 Not long after former Trump lawyer Michael Cohen was sentenced to three years in prison on Wednesday for bank fraud, tax fraud, campaign finance violations, and lying to congressional investigators, we've learned that the Manhattan U.S. Attorney's office that ensured Cohen would do time has announced a notable deal.
The Southern District of New York (SDNY) announced in a press release that it "previously reached a non-prosecution agreement" with American Media Inc. (AMI), the parent company of the National Enquirer. The practice called "catch and kill," in which a publication buys a damaging story just to bury it, was the one AMI admitted to carrying out with former Playboy model Karen McDougal. McDougal was paid $150,000 to stay quiet about an affair with Donald Trump.
You may recall that after Cohen admitted to committing campaign finance violations at the "direction" of Trump, AMI CEO David Pecker got an immunity deal, which indicated that Pecker had something of interest to tell federal prosecutors. That Pecker's company won't be prosecuted indicates the same.
Some things immediately jumped out in SDNY's press release: AMI admitted to paying McDougal "in concert" with the Trump campaign to prevent damaging allegations from influencing the election.
This is what SDNY had to say about the non-prosecution agreement:
The Office announced today that it has previously reached a non-prosecution agreement with AMI, in connection with AMI's role in making the above-described $150,000 payment  before the 2016 presidential election. As part of the agreement, AMI admitted that it made the $150,000 payment in concert with a candidate's presidential campaign, and in order to ensure that the woman did not publicize damaging allegations about the candidate before the 2016 presidential election. AMI further admitted that it's principal purpose in making the payment was to suppress the woman's story so as to prevent it from influencing the election.

Assuming AMI's continued compliance with the agreement, the Office has agreed not to prosecute AMI for its role in that payment. The agreement also acknowledges, among other things, AMI's acceptance of responsibility, its substantial and important assistance in this investigation, and its agreement to provide cooperation in the future and implement specific improvements to its internal compliance to prevent future violations of the federal campaign finance laws. These improvements include distributing written standards regarding federal election laws to its employees and conducting annual training concerning these standards.
It was previously reported that Pecker was granted immunity in exchange for information about "payments Mr. Cohen arranged in an effort to silence two women … including Mr. Trump's knowledge of the deals." The other woman is porn star Stormy Daniels.
Law&Crime reported in July that the feds were looking into Trump and Cohen's payments to women who claimed to have had affairs with Trump in the past. American Media Inc. (AMI) is the publisher of the National Enquirer and they paid former Playboy model Karen McDougal $150,000 for her story about a relationship she said she had with Trump from 2006 to 2007.
The deal gave AMI the rights to the story, which they chose to sit on, effectively keeping the allegations under wraps. The deal also included an arrangement for McDougal to publish columns in AMI's publications, which she claims they did not fulfill.
As Law&Crime's Ronn Blitzer noted at the time, "[I]f AMI and Cohen were working together for the Trump campaign's benefit, that could put the publisher in jeopardy for possibly violating campaign finance law. The payment for McDougal's story–and her silence–could be viewed as an in-kind contribution, well beyond the maximum amount allowed."
This is what AMI is admitting occurred and apparently dished to prosecutors about, raising more questions about President Trump's criminal liability.
Law&Crime Network host and former head New Jersey prosecutor Bob Bianchi previously explained that prosecutors granting immunity is done "sparingly."
"Before they will even consider it, they want to ensure the person has substantial and credible information that will assist in an investigation. Once they feel there is value after a 'proffer' session with that person, will they grant it," he said. "It is my opinion that the prosecutors want this information, at least in part, to buttress Michael Cohen's accusation that Trump 'knowingly and willingly' violated campaign finance laws."
As CNBC noted before, "Pecker could have as much damaging information about the president as anyone in Trump's orbit," given that the two go back to the '90s.
And who could forget the vault of dirt?
[Image via Dimitrios Kambouris/Getty Images for Playboy]
Have a tip we should know? [email protected]