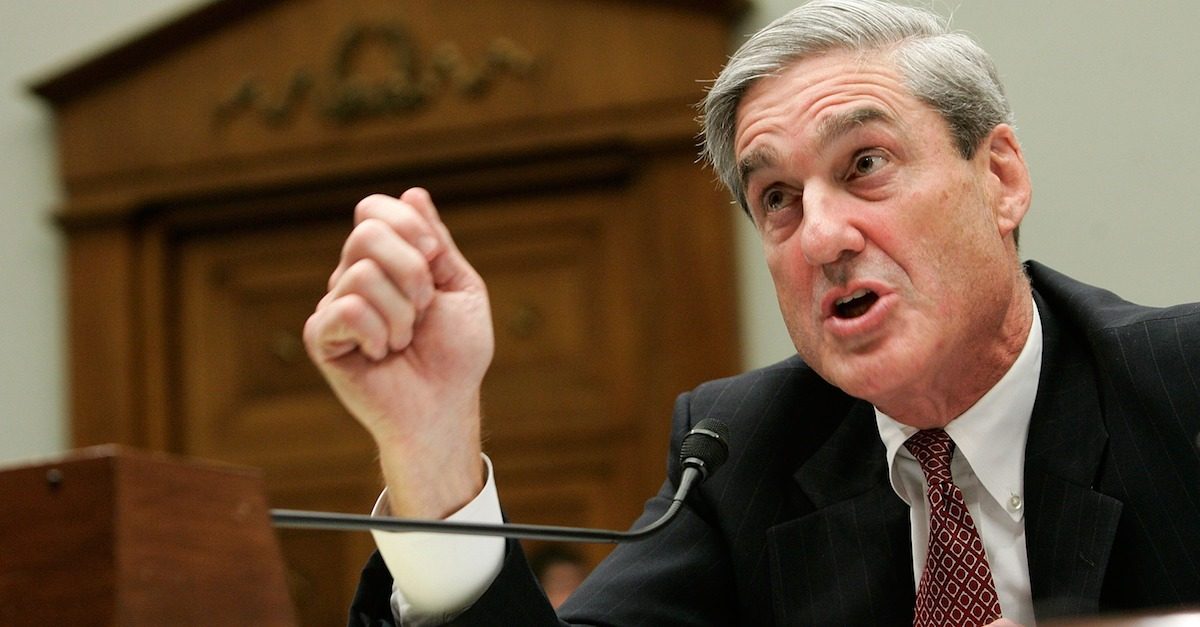 Special counsel Robert Mueller, in his own words, accepted the invitation of Eastern District of Virginia (EDVA) Judge T.S. Ellis III to challenge his jury selection decisions.
Mueller submitted a letter to the judge on Thursday saying that jurors 0121, 0243 and 0154 (3 of 30 jurors) said they would be able to make a decision in the Paul Manafort case based on evidence presented at trial (scheduled to begin on July 31). It's not clear at this time what questions are on the jury questionnaire or which answers led Judge Ellis to excuse these jurors.
"On July 25, 2018, the Court issued an Order identifying thirty prospective jurors that should 'be excused or stricken for cause based on their responses to the questionnaire.' In that same order, the Court invited the parties to file written objections if they disagree with the excusing or striking of any of those jurors," Mueller said.
Mueller argued that the jurors in question will be able to do exactly what they are being called to do, which is to be impartial.
"[Pu]rsuant to the Court's Order, the government respectfully requests that the Court not strike for cause the following jurors at this time: Jurors 0121, 0143, and 0154. Given that each of these jurors affirmed that they would be able 'decide the case fairly and impartially based solely on the evidence presented and the Court's instructions of law,' [ . . . ] the government believes any concerns the Court has as to their ability to be impartial would be best addressed during voir dire."
When Judge Ellis answered Manafort's recent request to move trial to Roanoke by shutting that down, Ellis also mentioned voir dire and addressed concerns about an impartial jury.
Voir dire is the "process through which potential jurors . . . are questioned by either the judge or a lawyer to determine their suitability for jury service."
Judge Ellis explained that potential jurors need not be utterly ignorant of the facts of Paul Manafort's case. Instead, they must show they can render a verdict based on the facts and evidence as it is presented in court.
"At voir dire, the question is not whether prospective jurors 'know about the case' or have 'formed an opinion,' but whether the court can select jurors who can 'lay aside' any 'pre-trial opinion' and 'render a verdict based on the evidence president in court," he said.
"Given the extensive jury questionnaire that will be filled out by all prospective jurors in advance of the Court's oral voir dire, there is at this time reaonsable assurance that fair and imparital jurors can be impaneled," he concluded. "If this turns out not to be the case, defendant's motion to transfer venue will warrant reconsideration."
[Image via Alex Wong/Getty Images.]
Have a tip we should know? [email protected]