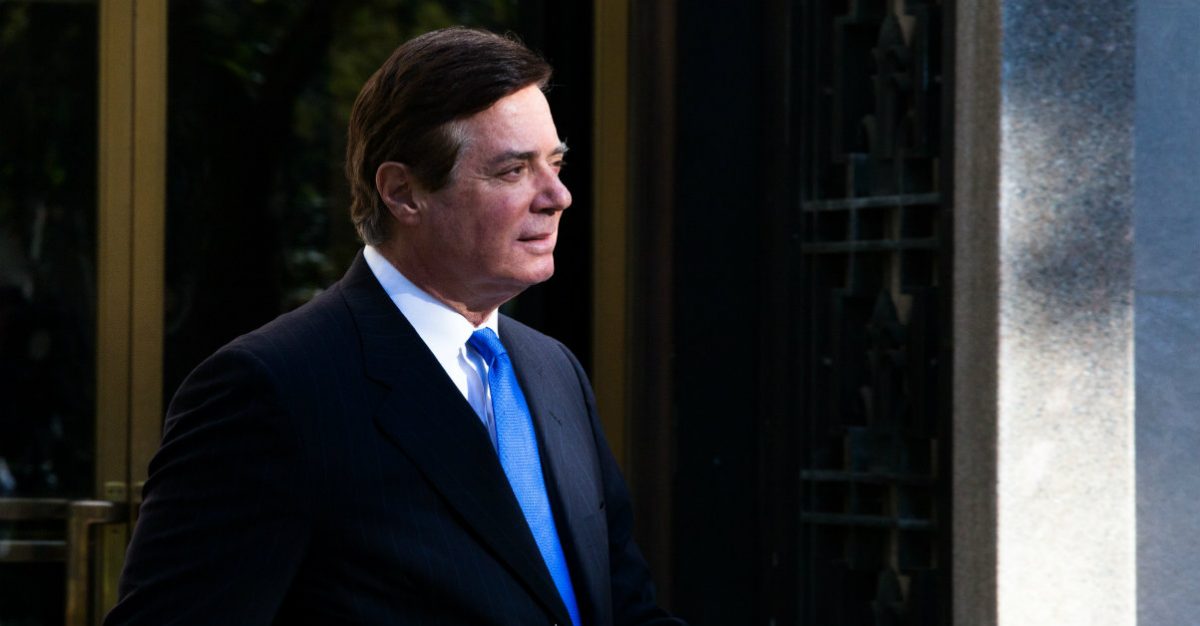 Roanope! Tuesday has not been a good day for Paul Manafort's defense.
Not long after news broke that five witnesses cooperating with special counsel Robert Mueller's investigation are seeking an immunity deal before testifying, Eastern District of Virginia (EDVA) Judge T.S. Ellis III has cut off another option for Manafort's defense. Manafort's trial will not be moved to Roanoke, Va., as his lawyers have hoped.
Manafort's attorneys have argued that it would be "impossible" for their client's trial to be fair unless the move was granted, and they cited political demographics in Alexandria as compared to Roanoke as proof. In essence, they said the partisan makeup of the electorate in each area following the 2016 general election and the heated press coverage has jeopardized Manafort's Sixth Amendment right to a fair trial.
Judge Ellis was not convinced (at least for now) and denied a motion to change the venue of the trial.
"Under the Federal Rules, a criminal case must be transferred to another district 'if the court is satisfied that so great a prejudice against the defendants exists in the transferring district that the defendant cannot obtain a fair and impartial trial there,'" Judge Ellis began. "Rule 21 recognizes that in extraordinary circumstances a defendant's fundamental right to trail 'by an impartial jury' may be compromised by the presence of pervasive and inflammatory pre-trail publicity.'"
"However, the mere fact that a case has drawn substantial media attention does not, by itself, warrant a change in venue," he added.
The judge then laid out a couple of issues with the arguments by Manafort's defense. The first is that the potential jurors are selected from a variety of areas in Northern Virginia.
"The Eastern District of Virginia jury pool is selected from cities and counties throughout Northern Virginia, a large geographic area that has a population of approximately 3,000,000 people. Although this population is not as large as the population of Houston, the size of the Alexandria jury pool certainly increases the possibility that impartial jurors can be selected," he wrote.
The second issue is that the press coverage about Manafort "has been national in nature and is not unique to this geographic area."
Judge Ellis reasoned, then, that the "proximity of defendant's pretrial publicity to the start of his trial will be the same in Alexandria as it would be in Roanoke or Kansas City or Dallas."
Finally, the judge said that potential jurors need not be utterly ignorant of the facts of Manafort's case. Instead, they must show they can render a verdict based on the facts and evidence as it is presented in court.
"At voir dire, the question is not whether prospective jurors 'know about the case' or have 'formed an opinion,' but whether the court can select jurors who can 'lay aside' any 'pre-trial opinion' and 'render a verdict based on the evidence president in court," he said.
"Given the extensive jury questionairre that will be filled out by all prospective jurors in advance of the Court's oral voir dire, there is at this time reaonsable assurance that fair and imparital jurors can be impaneled," he conlcluded. "If this turns out not to be the case, defendant's motion to transfer venue will warrant reconsideration."
This last point is worth emphasizing because it represents a glimmer of hope. If Manafort's lawyers get an opportunity to say "I told you so," that could only help their cause. If, however, Judge Ellis is correct in his analysis that press coverage and reputation will follow Manafort wherever he goes, it may also turn out to be a moot point.
[Image via Keith Lane and Getty Images]
Have a tip we should know? [email protected]