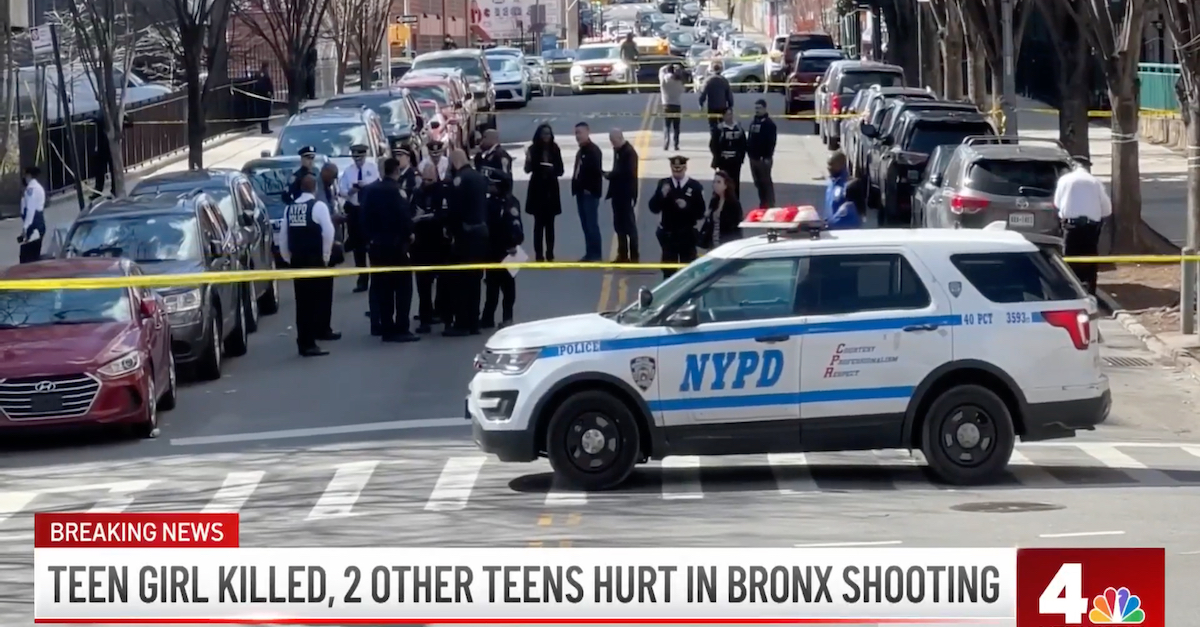 A teenager is charged with murder after three other teens were struck by gunfire while walking home from school in the Bronx on Friday, the NYPD announced during a Saturday press conference.  One of the teens died from the shooting.
The police said yesterday that the three victims were a Angellyh Yambo, 16, who was shot in the chest; a second 16-year-old girl who was shot in the shin; and a 17-year-old boy who was struck in the buttocks.  Yambo died from the attack at Lincoln Hospital at about 2:14 p.m. — about half an hour after the shots rang out.
Yambo was a student at Bronx Preparatory Charter School, the police indicated.
Have a tip we should know? [email protected]
Aaron Keller - Deputy Editor-in-Chief