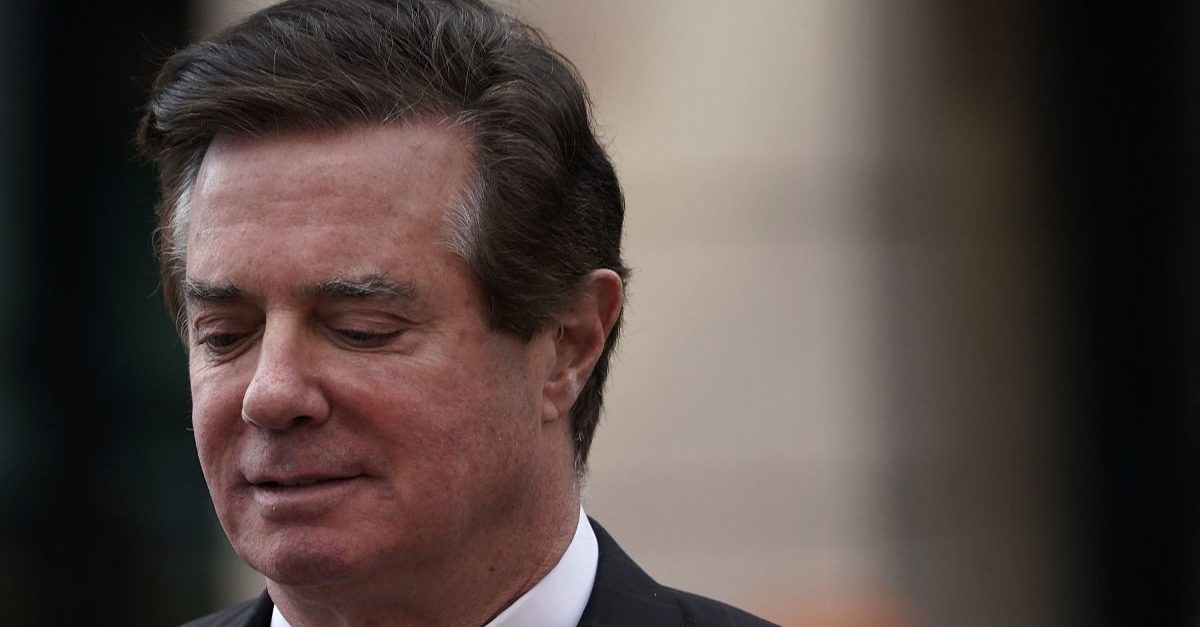 A federal judge has refused to dismiss one of two alleged "multiplicitous" counts filed by Special Prosecutor Robert Mueller against Paul Manafort, President Donald Trump's former campaign chair. D.C. Circuit Judge Amy Berman Jackson issued that decision late Friday.
The charges in question alleged that Manafort "made misleading statements in two letters to the Department of Justice." One of the counts alleged that the statements violated the Foreign Agents Registration Act. The other count alleged that the statements violated a law which forbids making false statements generally. While the judge noted that that "there is no question that the two counts are based on the exact same set of facts and circumstances," the legal test for whether the counts are "multiplicitous" is whether the "statutory elements of the two offenses are the same." Here, the judge said, they were not, and that it was "possible to violate" one law without violating the other (emphasis in original) and, therefore, that the charges were not duplicates of one another.
Manafort unsuccessfully argued that the charges violated the Double Jeopardy Clause of the Constitution and would prejudice a jury against him.
The judge's order allows Manafort to renew the motion after trial (if he is convicted and seeks an appeal).
Mueller charged Manafort and his underling Rick Gates with a series of crimes, including tax crimes and bank fraud, related to their alleged work as unregistered agents of a foreign government, namely the Ukraine, and with various political figures there. Gates pleaded guilty of conspiracy and of lying to investigators. He is now helping the Mueller investigation.
[Image via Alex Wong/Getty Images.]
Have a tip we should know? [email protected]
Aaron Keller - Deputy Editor-in-Chief