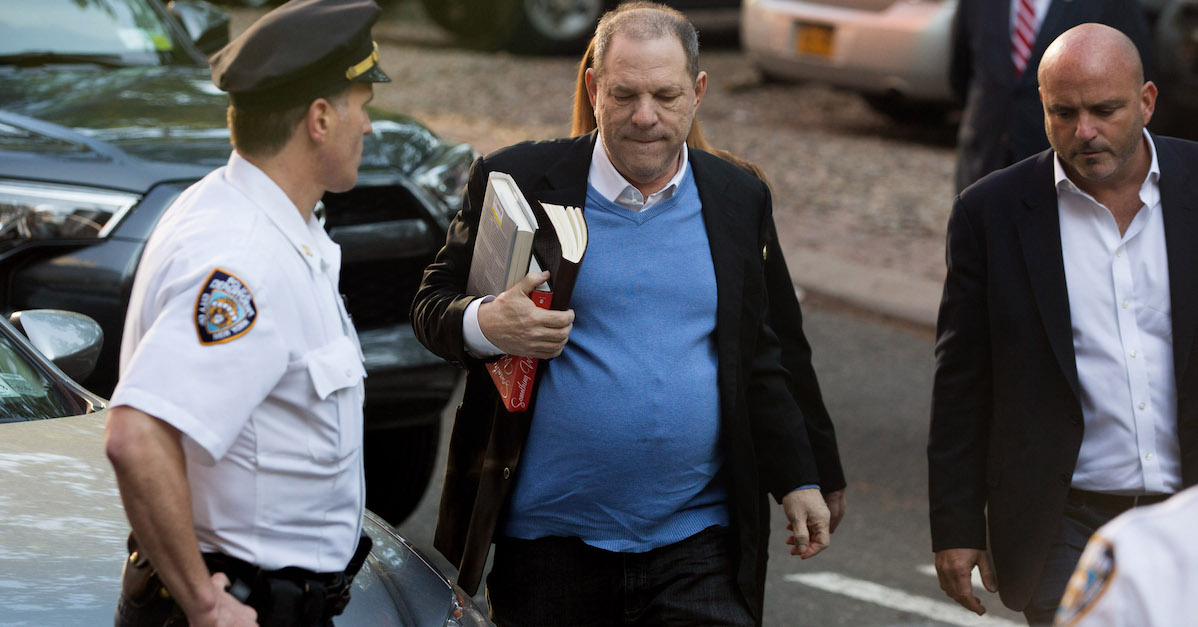 We have seen our fair share of questionable visual representations of famous people and one of the more memorable recent ones was a courtroom sketch of Tom Brady. Now the same artist who drew Brady then is doing the same for Harvey Weinstein on the same day he turned himself, was charged with rape and entered a not guilty plea.
Behold a potbellied Weinstein wearing a jacket, sweater and collared shirt as he is hauled in cuffed.
There hasn't been this much attention on sketches since the release one depicting a man who allegedly threatened Stormy Daniels.
If you were thinking along the same lines as one Twitter user that you had seen something like this before, you are not wrong. The artist who created both of these sketches is Jane Rosenberg, as noted by BuzzFeed.
The Brady sketch, which you can see below, went viral because many thought the image looked nothing like the quarterback of the New England Patriots.
https://twitter.com/jewels_love_sea/status/1000083519559745536
She has also sketched convicted sex offender Bill Cosby.
https://twitter.com/BrettSBaker/status/808817702395641861
According to Rosenberg's bio on her website, she has spent "many years as a courtroom artist covering famous trials for major television networks" and was "always working with speed to try to capture a moment in time." Rosenberg's speciality is plein air painting. Some of the other high-profile sketches she named were of mob boss John Gotti, South Carolina mother who drowned her two sons Susan Smith, Woody Allen, and Martha Stewart.
It remains to be seen how things will end up for Weinstein, but however long it lasts Rosenberg will be around to document the proceedings as she fits.
[Image via Kevin Hagen/Getty Images]
Have a tip we should know? [email protected]