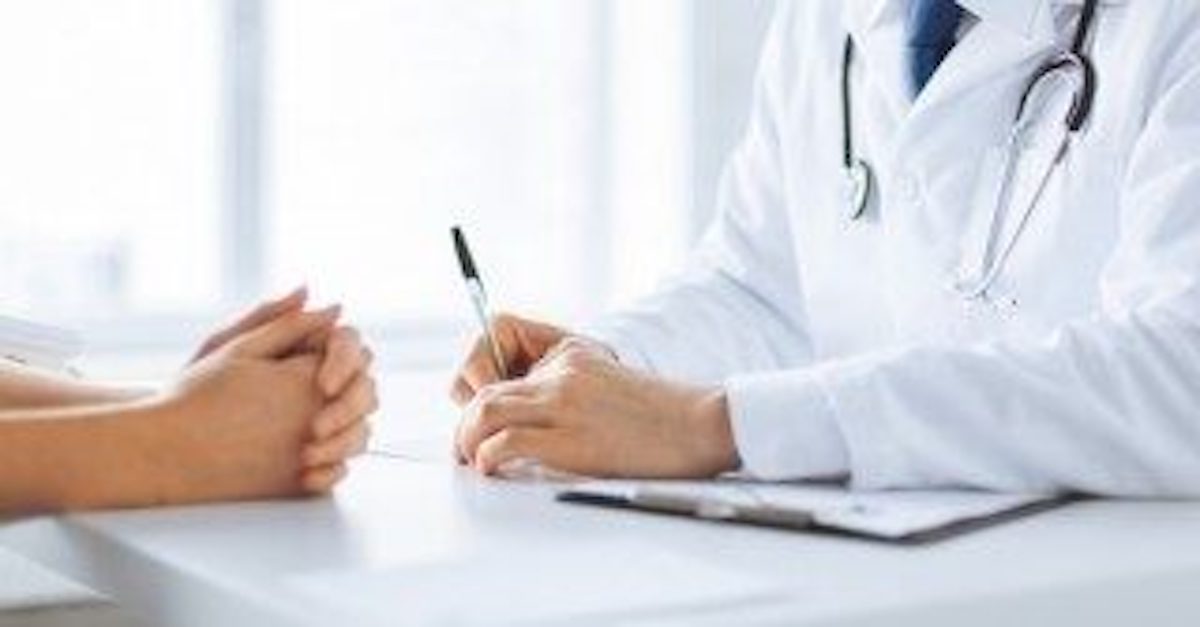 A New Jersey doctor has had his medical license suspended for allegedly soliciting sexual contact from patients before performing surgery.
Dr. Peter V. Driscoll, a plastic surgeon in Ridgefield, is temporarily barred from practicing, New Jersey Attorney General Matthew J. Platkin announced Thursday.
"[T]he State Board of Medical Examiners has temporarily suspended Dr. Peter V. Driscoll's medical license over allegations of solicitation of and engagement in sexual contact with a patient as well as other forms of misconduct," the statement said.
More from Law&Crime: Woman sentenced after fraudulently obtaining COVID-19 relief loan, using it for Trump resort trip and plastic surgery
Specifically, Driscoll is accused of "engaging in sexual contact with one patient while performing surgery on her," the AG announced. Driscoll is also alleged to have watched pornography before surgeries and left patients unattended both before and after surgery.
One patient said Driscoll pressured her into sexual acts before her procedure.
"Driscoll allegedly solicited sexual favors from a patient during a procedure after a surgical assistant left the operating room," Platkin's statement said. "While Driscoll was alone with the patient, he reportedly grabbed the patient's hand and put it on his thigh while asking her to rub his genitals. He then asked her to perform other sex acts, and when she refused, he pressured her to continue rubbing his genitals so he could 'get motivated' to finish the procedure."
That patient reported the incident to the Goals practice manager, and Driscoll's surgical privileges were suspended, according to the AG's office.
Driscoll also allegedly watched pornography while waiting for anesthesia injected into the patient to take effect, a time known as the "numbing period."
"During other numbing periods, Driscoll allegedly left the surgical office or took extended breaks," the AG said. He also allegedly violated the practice's protocols by "leaving the office before patients were out of recovery" after a procedure.
"Physicians cannot be allowed to abuse their position of trust to engage in heinous acts such as those alleged here," Platkin said. "Any professional engaging in such sickening and predatory misconduct in the State of New Jersey will face severe consequences."
Driscoll practiced at My Goals Solutions surgical center from August 2021 until June 2022, the attorney general's statement said.
"The vast majority of doctors in New Jersey adhere to the highest professional standards," said Cari Fais, acting director of the state's Division of Consumer Affairs. "But if a doctor fails to meet those standards, we will take action. Consumers in New Jersey deserve no less."
Under the terms of the interim suspension, the announcement said, Driscoll is "precluded from practicing medicine or surgery in the State of New Jersey pending the conclusion of a plenary hearing in this matter."
Law&Crime reached out to the Attorney General's office to request when that hearing will be held but did not immediately get a response.
It was not immediately clear whether Driscoll is facing criminal charges. A search of New Jersey court records did not indicate that criminal charges have been filed. The Bergen County Prosecutor's Office did not reply to Law&Crime's inquiry in time for publication.
Have a tip we should know? [email protected]