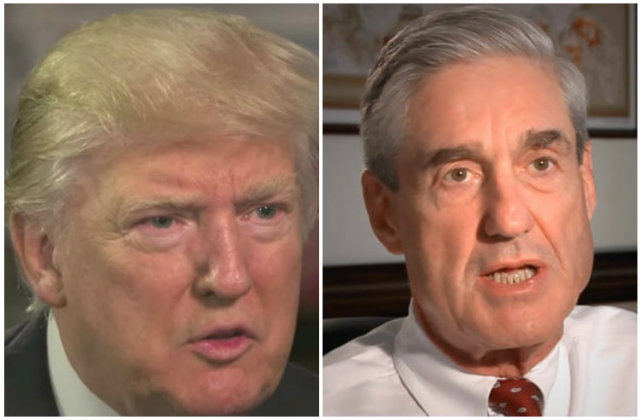 President Donald Trump's legal team is pushing for a second special counsel to be appointed–in order to investigate the investigators.
Bruce Ohr, an associate attorney general with the Department of Justice ("DOJ") was demoted earlier this month due to contacts he allegedly had with Fusion GPS, the outfit behind the infamous Steele dossier.
Later reports confirmed that not only had Ohr taken such meetings with Fusion GPS–and failed to report them–but his wife, Nellie Ohr, was employed by Fusion GPS during the 2016 election.
The latest revelation of potential bias amidst Mueller's army of lawyers comes on the heels of both Peter Strzok and Andrew Weissmann being tagged with allegations of anti-Trump bias.
Strzok was the FBI agent reassigned after sending anti-Trump text messages. Mueller team member Weissmann found himself in hot water last week after it was determined that he sent outgoing Attorney General Sally Yates a fawning email after she was fired for declining to enforce Trump's original travel ban.
The series of high-profile, allegedly biased DOJ fixtures being outed for said allegations of bias has prompted Trump's team to blame Jeff Sessions' agency for what it perceives as a witch hunt.
Jay Sekulow, one of the president's most trusted attorneys, confirmed the new strategy. He said, in comments to Axios' Mike Allen:
The Department of Justice and FBI cannot ignore the multiple problems that have been created by these obvious conflicts of interests. These new revelations require the appointment of a Special Counsel to investigate.
[image via screengrab]
Follow Colin Kalmbacher on Twitter: @colinkalmbacher
Have a tip we should know? [email protected]