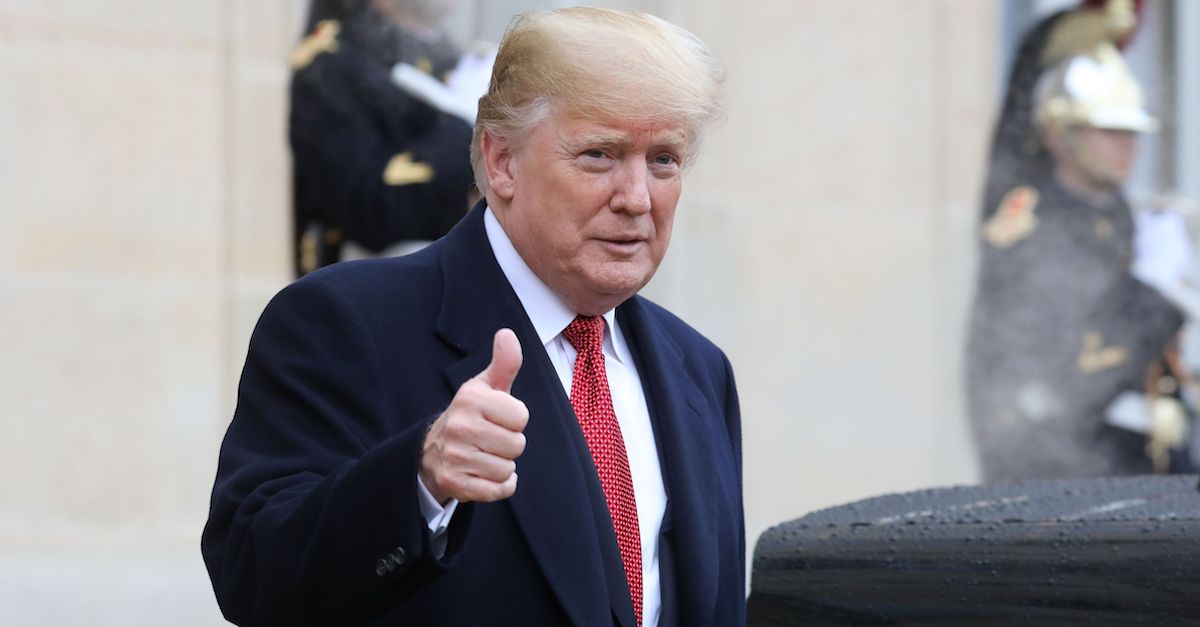 A federal judge has nuked a Freedom of Information Act (FOIA) request regarding President Donald Trump's taxes, concluding that "no one can demand to inspect another's tax records."
The Electronic Privacy Information Center (EPIC), described as a "nonprofit organization dedicated to focusing 'public attention on emerging privacy and civil liberties issues,' made its appeal in the United States Court of Appeals for the District of Columbia and was smacked down by Judge Karen LeCraft Henderson on Tuesday.
The EPIC and IRS tussle began months after Trump was elected. EPIC sought to obtain Trump's "individual income tax returns for tax years 2010 forward, and any other indications of financial relations with the Russian government or Russian businesses." The IRS declined. EPIC tried another way and came up empty again, at which point they decided to sue the IRS. The case was dismissed and taken to the D.C. Circuit Court on appeal.
Judge Henderson said that the Internal Revenue Code (IRC) and FOIA appear to be in tension (one protects confidentiality, the other promotes transparency), but said that they actually aren't.
"One statute demands openness; the other privacy. But as we explain […] the statutes work well together. Not all records are subject to FOIA requests," Henderson said. "An agency need not disclose records 'specifically exempted from disclosure by statute.'  Because the IRC is such a statute, records that fall within its confidentiality mandate are exempt from FOIA."
Henderson said that the issue at hand was pretty straightforward.
"This case presents the question whether a member of the public—here, a nonprofit organization—can use a FOIA request to obtain an unrelated individual's tax records without his consent. With certain limited exceptions—all inapplicable here—the answer is no," the judge opined. "No one can demand to inspect another's tax records."
The judge said that the president and the "ordinary taxpayer" both enjoy the "IRC's confidentiality protections."
"Accordingly, we affirm the dismissal of the Electronic Privacy Information Center (EPIC)'s lawsuit seeking President Donald J. Trump's income tax records," Henderson said.
Judge denies FOIA re: Trump's taxes by Law&Crime on Scribd
[Image via Ludovic Marin/AFP/Getty Images]
Have a tip we should know? [email protected]