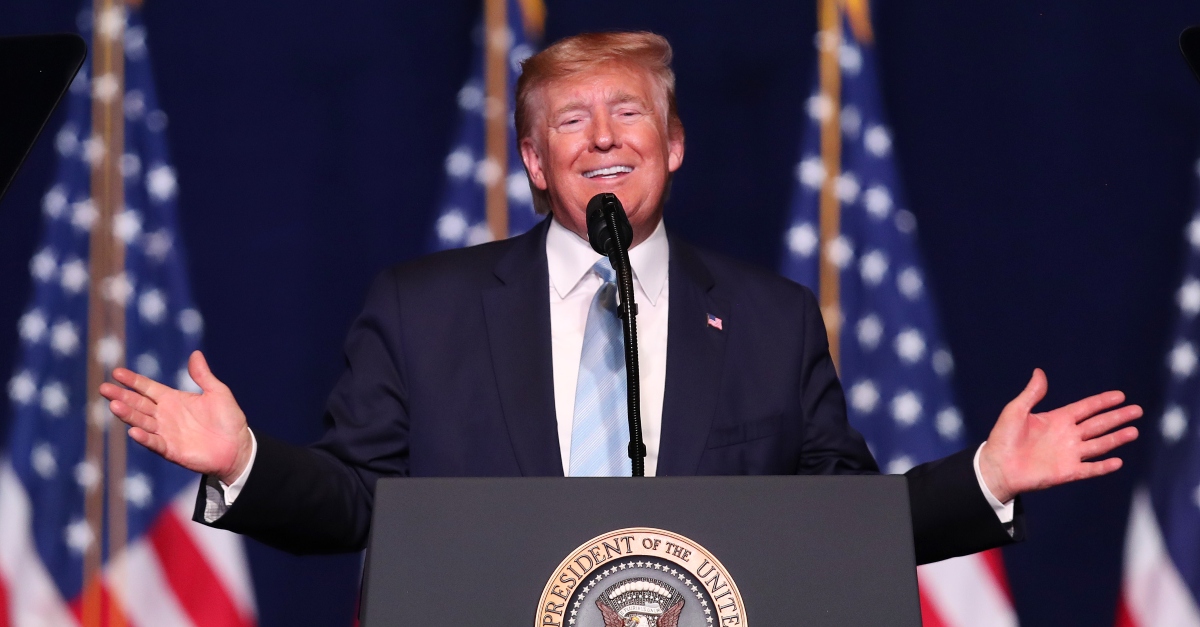 Attorneys for the Department of Justice (DOJ) on Friday filed court documents confirming that the Trump administration is withholding 24 emails directly relating to President Donald Trump's decision to withhold congressionally-approved military aid to Ukraine, claiming the documents are protected from public release by executive privilege. The Trump administration filed the documents just hours after the Senate voted to block new witnesses and evidence in the president's impeachment trial – a decision which virtually ensured his acquittal next week.
In a motion seeking summary judgment in a Freedom of Information Act (FOIA) lawsuit filed by the Center for Public Integrity, the DOJ argued that, pursuant to the request, the Department of Defense (DoD) and Office of Budget and Management (OMB) provided all documents relevant to the Ukraine Security Assistance Initiative (USAI), save those that fall under a statutory exemption.
OMB Deputy General Counsel Heather Walsh, the official in charge of overseeing the department's FOIA request responses, stated in an attached Declaration that the documents were identified as subject to the Presidential Communications Privilege that could "risk harming the quality of the information and advice" available to the President.
"OMB has redacted portions of 24 documents pursuant to the Presidential Communications Privilege," Walsh wrote. "Specifically, the documents in this category are emails that reflect communications by either the President, the Vice President, or the President's immediate advisors regarding Presidential decision-making about the scope, duration, and purpose of the hold on military assistance to Ukraine."
Friday's filing included a court-ordered breakdown of every individual email pertaining to Ukrainian aid and the reason DOJ believed each was exempt from production.
The 24 emails were also withheld from House impeachment investigators during their probe of the administration's decision to withhold the aid.
"The Committees also have good-faith reason to believe that  the Office of Management and Budget is in possession of and continues to withhold significantly more documents and records responsive to the subpoena and of direct relevance to the impeachment inquiry," Democratic lawmakers wrote in the House Intelligence Committee's Impeachment Report.
See below for the full Motion for Summary Judgement
DOJ SJ Motion by Law&Crime on Scribd
[image via Joe Raedle_Getty Images]
Have a tip we should know? [email protected]