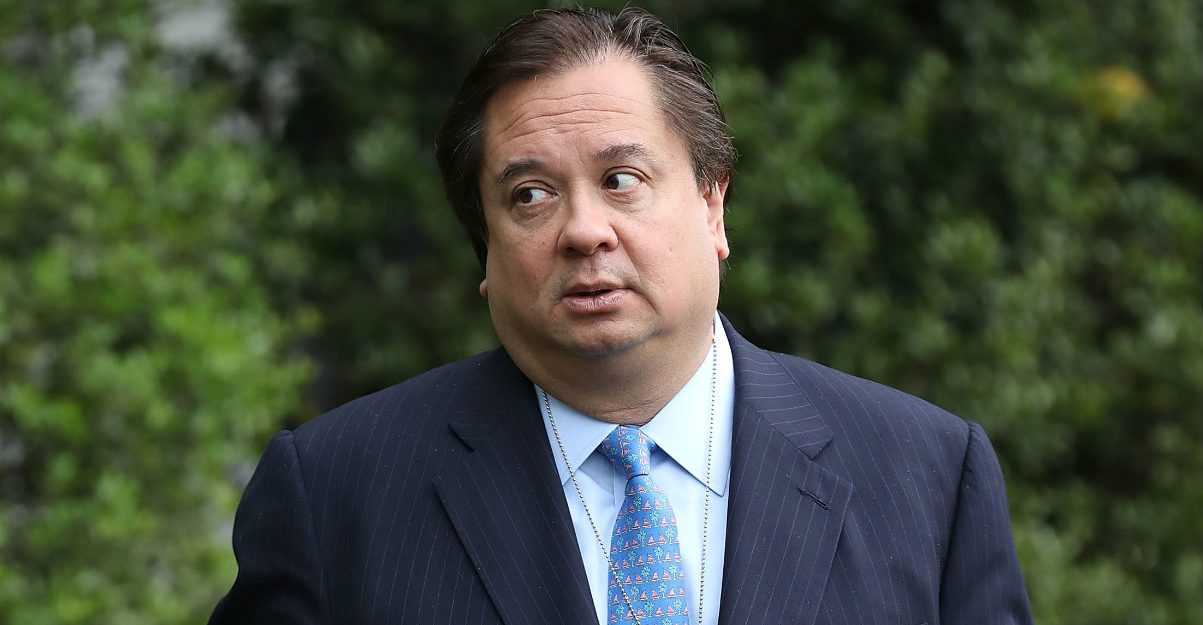 Kellyanne Conway's husband George, keen critic of all things President Donald Trump, was evidently not impressed with the president's underlying philosophy on issues with international implications, such as the disappearance and alleged murder of Washington Post columnist Jamal Khashoggi inside the Saudi Arabian consulate in Istanbul, Turkey.
Speaking of the Washington Post, Conway apparently read one the news outlet's articles about the president's supposed lack of discernible principles and ethics and took to Twitter to say this: "It's nihilism, really."
The Post criticized the "Trump Doctrine" of "it doesn't matter," providing some recent and older examples of this "fatalistic" worldview in practice.
One example provided dated back to 2004, when on Larry King Live Trump said, "I try and tell myself it doesn't matter. Nothing matters. If you tell yourself it doesn't matter — like you do shows, you do this, you do that, and then you have earthquakes in India where 400,000 people get killed. Honestly, it doesn't matter."
This was linked to Trump's utterance on 60 Minutes about mocking Dr. Christine Blasey Ford.
"It doesn't matter. We won," Trump remarked.
Conway, an attorney who last year was up for a Justice Department job until he withdrew from consideration, has on many occasions gone there when it comes to his wife's boss. Who could forget the story that painted a vivid portrait of life in the politically divided Conway home.
Conway has effortlessly fact-checked President Trump's Ohio popularity claims.
He has criticized the Trump Administration on the national debt, pushed back against the idea that Special Counsel Robert Mueller's appointment is "unconstitutional," and retweeted a tweet by CNN anchor Jake Tapper criticizing Trump for saying the findings of Inspector General Michael Horowitz's report on FBI conduct related to the Hillary Clinton email investigation. Trump said that the report exonerated him of collusion, when the report actually didn't address him at all.
Then there was his response to the infamous Trump-Vladimir Putin summit. He's opined on the Brett Kavanaugh-Dr. Ford controversy, and quashed the claim that he and Kavanaugh have ties that run deep.
[Image via Chip Somodevilla and Getty Images]
Have a tip we should know? [email protected]