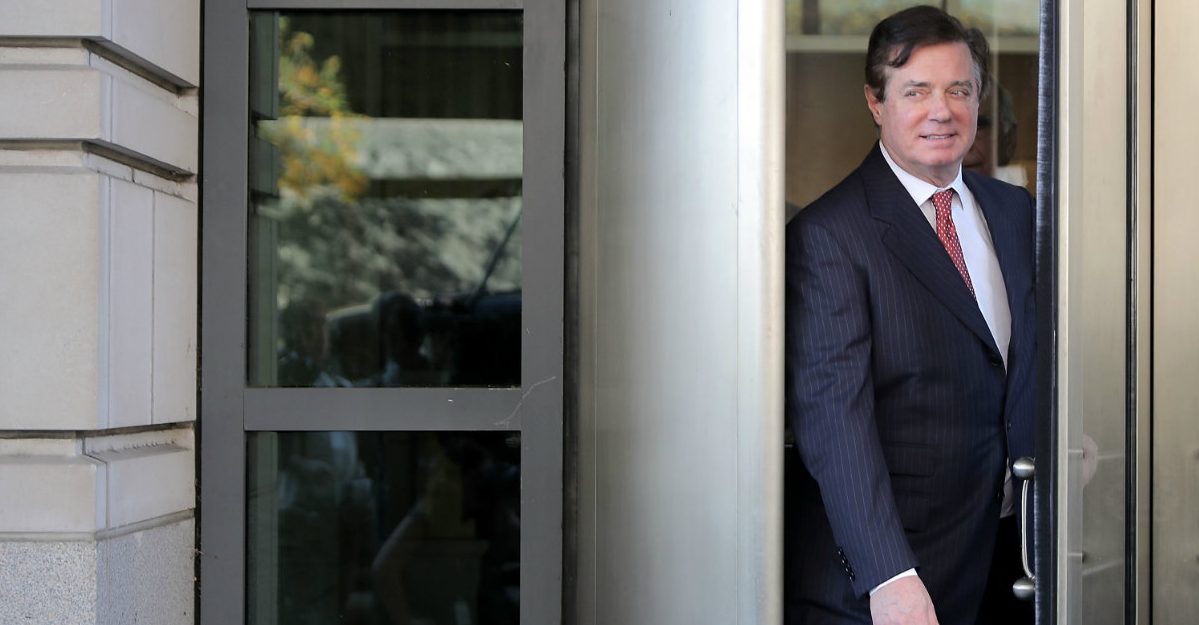 Once again the oh-so-particular veteran federal judge presiding over Paul Manafort's bank and tax fraud trial in Virginia has expressed frustration with the way issues are being argued in his courtroom.
Judge T.S. Ellis III wants prosecutors and defense attorneys nationwide to know that he's tired of their bullshit and doesn't want to see it in the Eastern District of Virginia (EDVA). Ellis has been on the bench there now for 30 years.
On Wednesday, the judge referenced his confirmation as a federal judge and snarked that maybe he shouldn't have been confirmed as a judge in the first place, given his temperament. The line was uttered when Ellis had apparently grown tired of the pace Manafort's defense and special counsel Robert Mueller's prosecutors were operating at.
In particular, he was annoyed about objections.
Hat tip to BuzzFeed's Zoe Tillman for the full quote: "Judges should be patient. They made a mistake when they confirmed me. I'm not very patient, so don't try my patience."
Ellis' patience has been tested on numerous occasions since Manafort's trial began on July 31, judging by his similar outbursts in court.
One of the clashes between Ellis and Mueller prosecutor Greg Andres on Monday prompted former federal prosecutors to opine that Ellis had gone too far with his "black robe fever."
The memorable exchange went this way:
Ellis to Andres: "Look at me when you're talking to me."

Andres: "I'm sorry, judge, I was."

Ellis: "No, you weren't. You were looking down."

Andres: "Because I don't want to get in trouble for some facial expression. I don't want to get yelled at again by the court for having some facial expression when I'm not doing anything wrong, but trying my case."

Ellis to another Mueller prosecutor: "You must be quiet."

Andres: "I'm sorry, judge."

Ellis: "Well, I understand how frustrated you are. In fact, there's tears in your eyes right now."

Andres: "There are not tears in my eyes, Judge."

Ellis: "Well, they're watery. Look, I want you to focus sharply on what you need to prove — to prove the crime. And I don't understand what a lot of these questions have to do with it."
Ellis' critiques of anyone and everyone involved in this case have been well-documented. Whether the judge was questioning Team Mueller's intentions in bringing an indictment against Manafort for tax and bank fraud or slamming Manafort's attorneys for not being able to make up their minds, the clear message has always been this is Judge Ellis' courtroom, and what he says goes.
Ellis has been doing this job since 1987, when he was appointed by President Ronald Reagan.
[Image via Chip Somodevilla and Getty Images]
Have a tip we should know? [email protected]