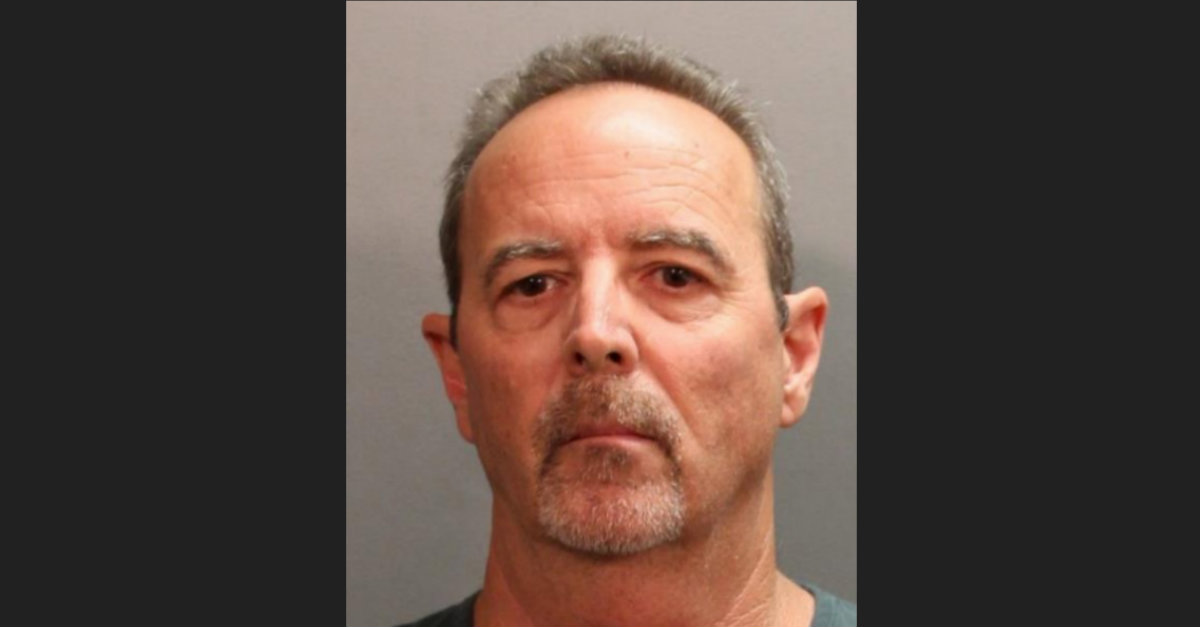 A bible teacher in Jacksonville, Florida, allegedly had a "consensual" sexual relationship with an underage teen girl. Robert Russell Browning, 59, was booked Saturday.
An adult man reported the allegation to Jacksonville Sheriff's Office deputies on July 29, according to the arrest warrant affidavit obtained by Law&Crime. Investigators contacted the girl. According to authorities, she said that she and Browning exchanged nude photographs, that she performed oral sex on him inside the Cedar Creek Baptist Church, and that he rubbed the outside of her vagina.
There's corroboration about the nude photograph detail, deputies said. They took a look at the girl's phone and discovered a photo of an erect penis sent from a phone linked to Browning, said the affidavit.
Text messages on the child's phone showed conversations between them in which they discussed oral sex and "facetiming" while nude, authorities said.
Browning could not be reached for comment. A message sent to his work email at the Cedar Creek Christian School bounced back, "Address not found." Duval County records show no attorney of record as of Wednesday, but the affidavit stated that the defendant lawyered up and declined to talk. He remains in jail on $250,009 bond on charges of lewd/lascivious molestation of a victim between the ages of 12 and 16, lewd battery in a consensual sexual activity with a person between ages 12 and 16, and transmission of material harmful to minors.
CCCS, which is located at that same church, still names Browning on its faculty page as of Wednesday, but Pastor John Montgomery told News4Jax in a Tuesday report that they fired him immediately.
"Of all people, I would have never ever thought that something like that could have happened," Montgomery said. "We live in a fallen world, and people do things that absolutely shock you."
Montgomery said they fingerprinted Browning, and ran an FBI background check when they hired him six years ago. That's typical of all employees, he said. They are adding more security and surveillance cameras to make sure something like this doesn't happen again, he said.
The girl's father said he discovered the evidence against Browning, and added that his daughter no longer wanted to speak to him.
[Mugshot via Jacksonville Sheriff's Office]
Have a tip we should know? [email protected]