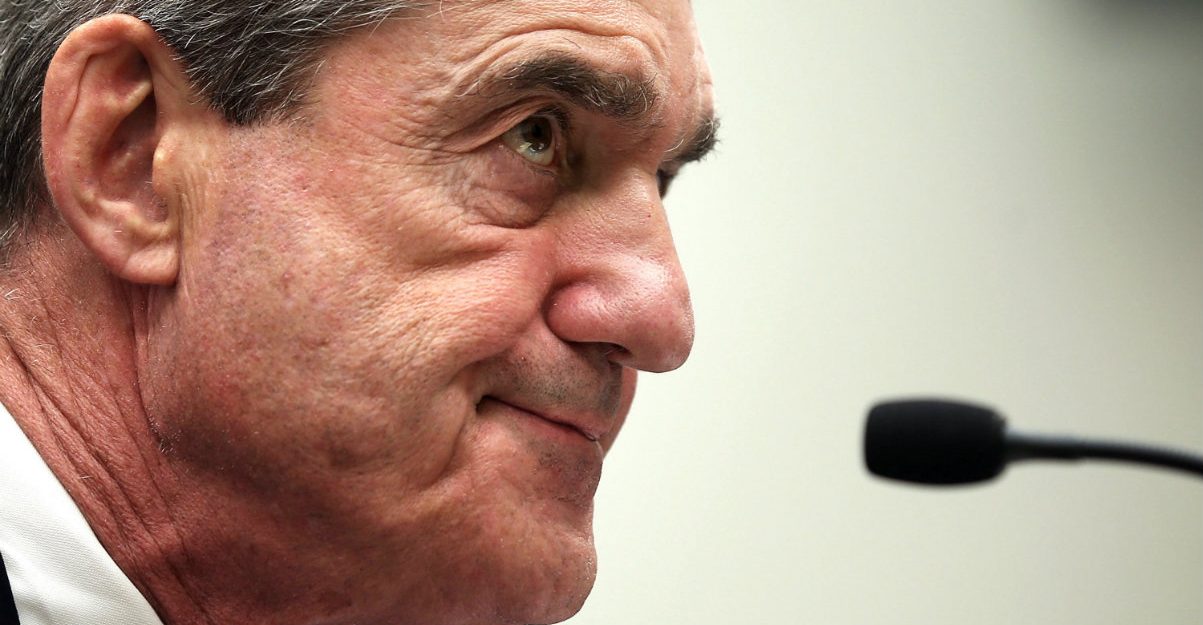 One of special counsel Robert Mueller's prosecutors, Greg Andres, found himself in an unfortunate situation Monday at the Paul Manafort trial, and it's driving headlines right now. Judge T.S. Ellis III basically said he thought Andres was crying in court. Was this an abuse of power by the judge? Former federal prosecutors, one of whom says he's familiar with Ellis' so-called "black robe fever," are saying so.
Former U.S. attorney Harry Litman, who litigated federal cases in Judge Ellis' domain of the Eastern District of Virginia (EDVA) from 1993-1998, said that Ellis' criticism of Andres made the judge look worse. Litman now practices law at the firm Constantine Cannon, but it doesn't seem he has forgotten Ellis.
"Hopefully [there was] no impact on [the] jury," Litman said. "The 'look at me when I talk to you' and 'you'll lose' demonstrate an advanced case of black robe fever."
"Though it was pretty well along years ago when I tried a case in front of him," he added.
He did not stop there.
"It's really a petty abuse of power on this judge's part," he said.
Elizabeth de la Vega, a former federal prosector with more than 20 years of experience, chimed in about the jury impact element.
"Black robe disease, aggravated by strong aversion to attorneys from outside the district. Terrible combination," she said. "As you know, unless attorneys are completely obnoxious, juries tend not to like it when attorneys, from either side, are treated so harshly by the judge."
Litman agreed with this assessment, saying the "average juror has encountered unreasonable authority and can smell it." He is not only person to use the word "unreasonable" to describe Judge Ellis.
Former Chief Assistant U.S. Attorney and current National Review contributing editor Andrew McCarthy a conservative, called Andres an "exceptional prosecutor."
Apparently, Ellis' arguments with Andres apparently didn't stop, even after the jury left, prompting CNN's Asha Rangappa to ask, "Does anyone else feel like this judge is a bit of a diva?"
While it is not immediately clear if this back-and-forth between Ellis and Andres convinced the judge of anything, Law&Crime's Colin Kalmbacher noted that Ellis was more laid back (i.e. "mostly silent") on Tuesday.
Up to now, Ellis' verbal barrages of anyone and everyone involved in this case have been well-documented. Whether Ellis was questioning Team Mueller's intentions in bringing an indictment against Manafort for tax and bank fraud or slamming Manafort's attorneys for not being able to make up their minds, the clear message has always been this is Judge Ellis' courtroom, and what he says goes.
On Tuesday, however, court observers have been asking the question of whether Ellis went too far with this Monday exchange:
Ellis to Andres: "Look at me when you're talking to me."

Andres: "I'm sorry, judge, I was."

Ellis: "No, you weren't. You were looking down."

Andres: "Because I don't want to get in trouble for some facial expression. I don't want to get yelled at again by the court for having some facial expression when I'm not doing anything wrong, but trying my case."

Ellis to another Mueller prosecutor: "You must be quiet."

Andres: "I'm sorry, judge."

Ellis: "Well, I understand how frustrated you are. In fact, there's tears in your eyes right now."

Andres: "There are not tears in my eyes, Judge."

Ellis: "Well, they're watery. Look, I want you to focus sharply on what you need to prove — to prove the crime. And I don't understand what a lot of these questions have to do with it."
Eventually, Andres apologized to Ellis, and Ellis replied with "Don't worry about it. I'm not concerned about that at all. I remember trying cases." The judge added that he also remembered the pressures associated with high-profile trials.
As Law&Crime has pointed out before, Ellis was born in Bogota, Columbia and emigrated to the United States in the '60s. He served in the U.S. Navy, and got degrees from Princeton University and Harvard Law School. Then he got one at Oxford University in 1970. Ellis then practiced law in Richmond, Virginia, taught at William and Mary, and eventually was nominated to the position he still holds. In 1987, more than 30 years ago, President Ronald Reagan appointed Ellis to the EDVA court.
Ellis is now 78.
[Image via Alex Wong and Getty Images]
Have a tip we should know? [email protected]