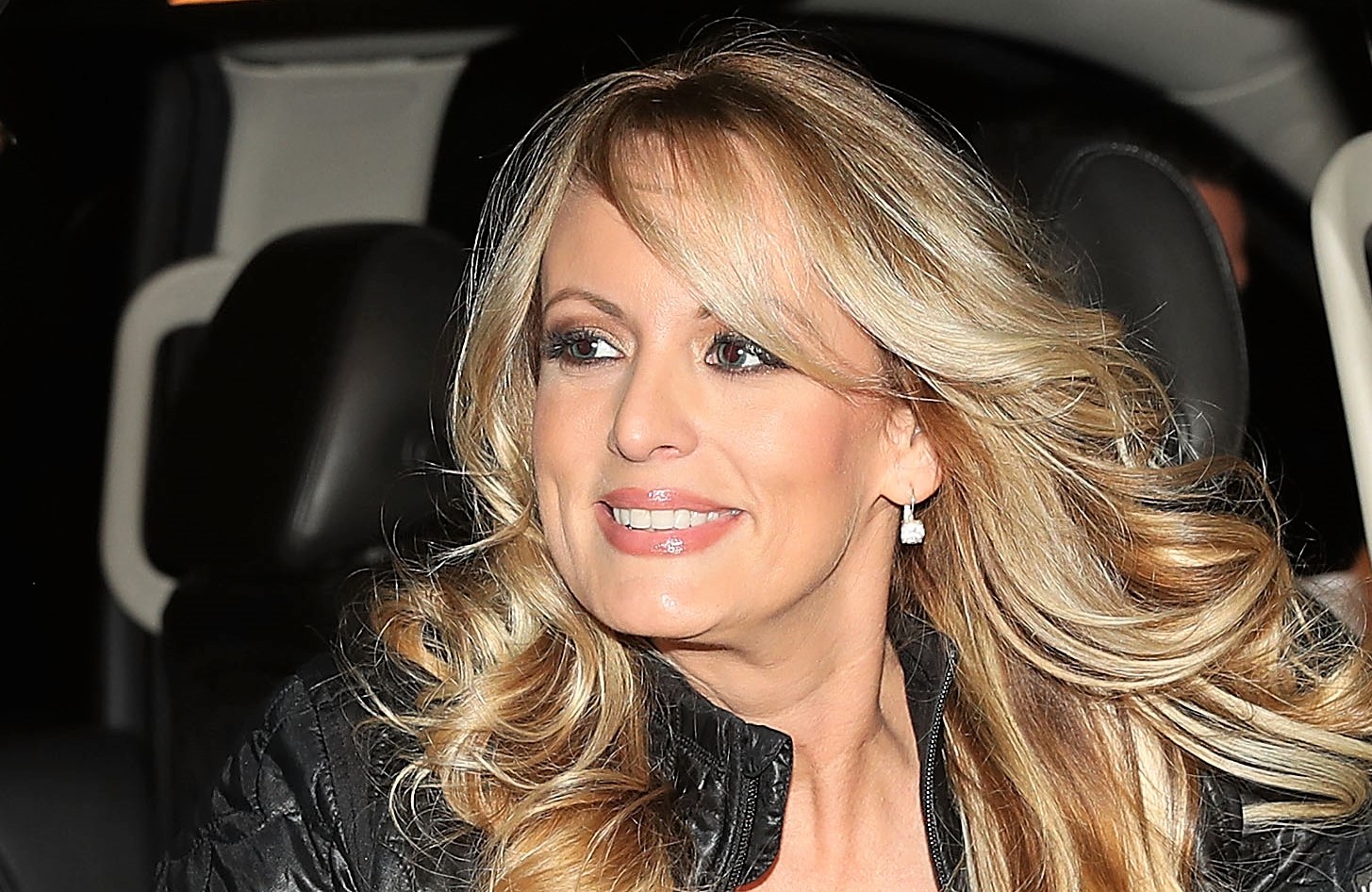 The word on the streets is that Team Trump is considering legal action against CBS regarding the impending broadcast of a 60 Minutes interview with Stormy Daniels. Daniels is the porn star who claimed she did the dirty with President Trump at a golf course many years ago. Trump, through his attorney and through the White House, have denied the claims.
My colleague Elura Nanos explained in detail how a legal attempt to shut down the broadcast prior to it hitting the airwaves is not likely to work. What she didn't get into is how Trump might make life difficult for CBS in other ways. If I were to guess, Trump's people are probably considering two tortious interference claims. The first such claim is tortious interference with contractual relations. The second claim is interference with prospective economic advantage or business relationships.
These areas of law are not unknown territory to 60 Minutes. Tortious interference was among the alleged fears of CBS legal counsel leading up to the now infamous Mike Wallace interview with tobacco insider Jeffrey Wigand. CBS feared that Big Tobacco would sue CBS, not because the information Wigand provided was false, but because it was true, and because Big Tobacco had a contract with Wigand which prevented its disclosure.
Tortious Interference with Contractual Relations.
Trump and Daniels purportedly have a nondisclosure agreement in place. Trump could sue CBS for inducing Daniels to break the agreement by speaking.
To win on this claim, Trump would need to prove the following basic elements, which are a bit different from state to state:
The existence of a contractual relationship between two parties.
Knowledge of that relationship by a third party.
Intent of the third party to induce a party to the relationship to breach the relationship.
Lack of any privilege on the part of the third party to induce such a breach.
The contractual relationship is breached.
Damage to the party against whom the breach occurs.
Here, the contract, knowledge of the contract, actual breach, and damages are probably pretty easy for Trump to make out. The third and fourth elements — intent to induce a breach and lack of privilege — make it less than likely or Trump to win against CBS.
Inducement.
In many successful tortious interference with contract cases, the inducement is money. The English case of Lumley v. Gye, which is seen as the genesis of this area of law, involved two theaters and a singer. The singer was under contract with Theater A, but Theater B paid her a lot of money to breach her contract with Theater A and to sing for Theater B instead. Theater A sued higher-paying Theater B and won.
It is highly unlikely CBS paid Daniels to speak. Even without payment, inducement claims can be successful. If CBS approached Daniels and convinced her to talk in spite of her agreement, then CBS could still be found to have induced Daniels to breach her contract with Trump.
However, under the Second Restatement of Torts, if the third party is the one who sets things into motion, the inducement element of the claim fails. Here, if Daniels, the third party, approached 60 Minutes, Trump would lose against CBS. Though the Restatement is non-binding, it is persuasive, and many courts follow it.
Privilege.
This is where Trump runs into a likely-impenetrable legal brick wall. Tortious interference claims might be relatively simple against some businesses, but the First Amendment provides news gathering operations with relatively strong privilege protections against legal interference, especially when the commodity is speech and the subjects are elected public officials.
Legal scholars have written about this before. As one points out:
[T]he plaintiff's interests in preserving the integrity of its contractual relations, the defendant's interests in interfering with those relations, and society's interest in protecting each party's interests must be weighed against each other. This should result in the media avoiding liability.
Still, as the Wigand case illustrates, this is somewhat unchartered legal water, and Trump might want to test it, especially since the issue has given CBS pause in the past (though, back then, CBS was in the process of being sold to Westinghouse and, as critics said at the time, wanted to consummate an unencumbered transaction).
(B) Tortious Interference with Business Relations.
As I have explained here and here, the purported "hush agreement" between Trump and Daniels also contains a copyright assignment agreement and an agreement to fork over profits. These were Trump's insurance policies. Daniels agreed not to talk. If she did talk by doing something like writing a book or producing a movie, Trump would own the work. If she talked and earned a fee, he'd profit from it, even if she didn't create a copyrightable work.
Here, it's rather safe to assume Daniels blabbed to CBS for free. Trump won't be getting her speaking fee, since there most likely was none. Plus, here, CBS, not Daniels, would be the owner of the copyright to the broadcast, so, no, Trump would not own the rights to or the profits from a 60 Minutes broadcast.
However, by speaking, Daniels did trash the economic prospects of the story. Attempts by her to write a book, produce a movie, or to otherwise create a work of intellectual property would simply be worth less because the information was already out there. (Stormy could rightfully say, just as Bill Clinton said about Gennifer Flowers, "Watch 60 Minutes. I've said all I'm going to say, and I'm not going to say any more.")
Trump could sue CBS for interfering with his ability to make money off of the Daniels story, as this case illustrates. To make out the claim, Trump would need to prove:
CBS knew about Trump's business relationship with Daniels, i.e., Trump's ownership of any media Daniels produced;

CBS knew Trump had such a relationship with Daniels to make money off of the story;
CBS intentionally interfered with the business relationship or the expectancy of a relationship; and
That interference damaged the relationship or disrupted Trump's expectation of profits.
The problem here is that the tort generally requires specific intent, and privileges also apply. The First Amendment freedom of the press would make it tough for Trump to win.
The elements required for both of these tortious interference laws are different in various states, and some states, like California, have negligent versions of the claim:  Trump could sue and claim CBS didn't intentionally mess with him, but that CBS was merely negligent. Team Trump is probably researching these possible avenues as we speak. It'll be tough for Trump or his affiliated companies to win, but the collision of these laws with the First Amendment is relatively new legal ground, and the fine points of the law are still being worked out. The threat of litigation might be enough, as it was with the tobacco story, for CBS to flinch. That in itself would be a win for Trump.
[Image via Joe Raedle/Getty Images.]
[Editor's note:  this piece has been updated.]
Have a tip we should know? [email protected]
Aaron Keller - Deputy Editor-in-Chief