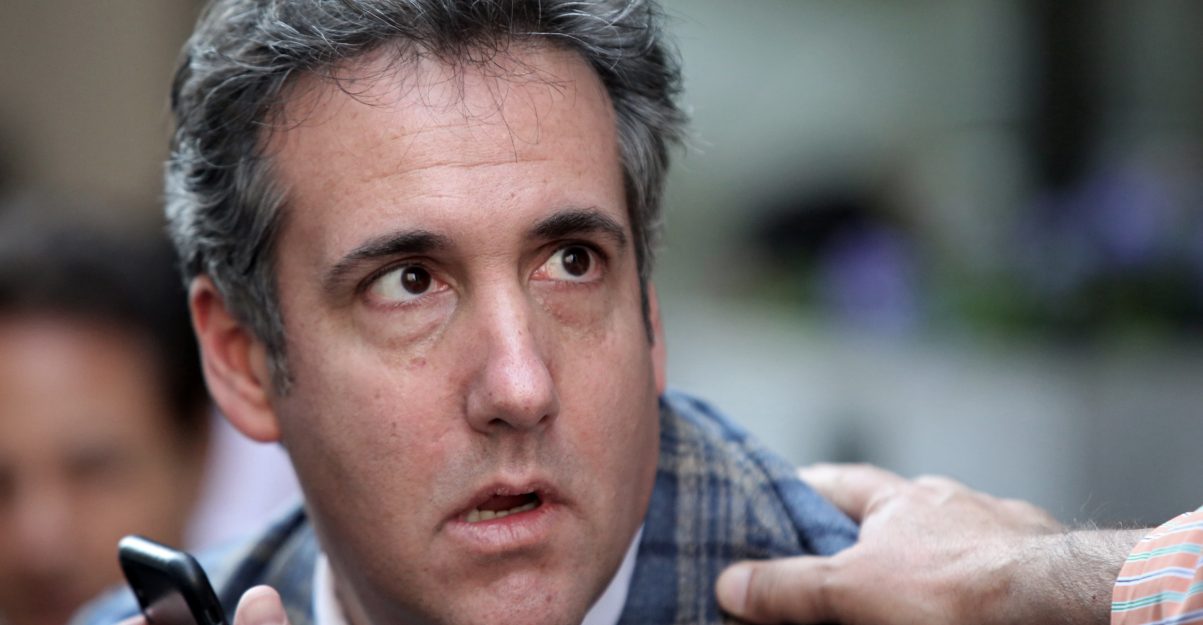 The day of reckoning for Michael Cohen appears to have arrived, as the former personal attorney to President Donald Trump has reached a plea deal  with federal prosecutors in the Southern District of New York. Several reports indicate that the plea deal does not include a requirement that he cooperate with any ongoing federal investigation.
What does that mean? Well, it certainly is a bit unexpected. For the last several weeks, Cohen's attack dog attorney Lanny Davis has been giving all indications that he was ready to flip. Could it mean Trump doesn't have the goods on Trump after all? Or perhaps, he truly had a change of heart, and had his former boss's back after all? Or maybe he is just trying to do whatever he can to help his family?
Politico is confirming through a source that Cohen is choosing a guilty plea "to save millions of dollars, protect his family, and limit his exposure."
Something that Law&Crime founder Dan Abrams predicted a short time ago.
Abrams also suggested that if Cohen doesn't cooperate with the feds, the strategy could be don't cooperate, plead guilty, get sentenced and get pardoned immediately by the president.
While the pardon end-game is a possibility that has been forecasted for some time, it's been presumed that Cohen would have to cooperate with the feds in order to get a plea deal that would satisfy both sides.
The connection to Trump would explain a lot. If you read the New York Times on Tuesday afternoon, in addition to bank fraud charges, Cohen is pleading guilty "over payments to women."
Cough… Stormy Daniels and …. cough…. Karen McDougal.
The key here really does seem to be that if Cohen is entering a plea to avoid his taxi medallion business fraud charges and ensure that his family is provided for, the benefit for him and the prosecution would be the possibility that Trump will be implicated in a crime for a campaign finance violation or violations.
Cohen is expected to plead guilty at 4 p.m. on Tuesday in the Southern District of New York.
[Image via Yana Paskova and Getty Images]
Have a tip we should know? [email protected]