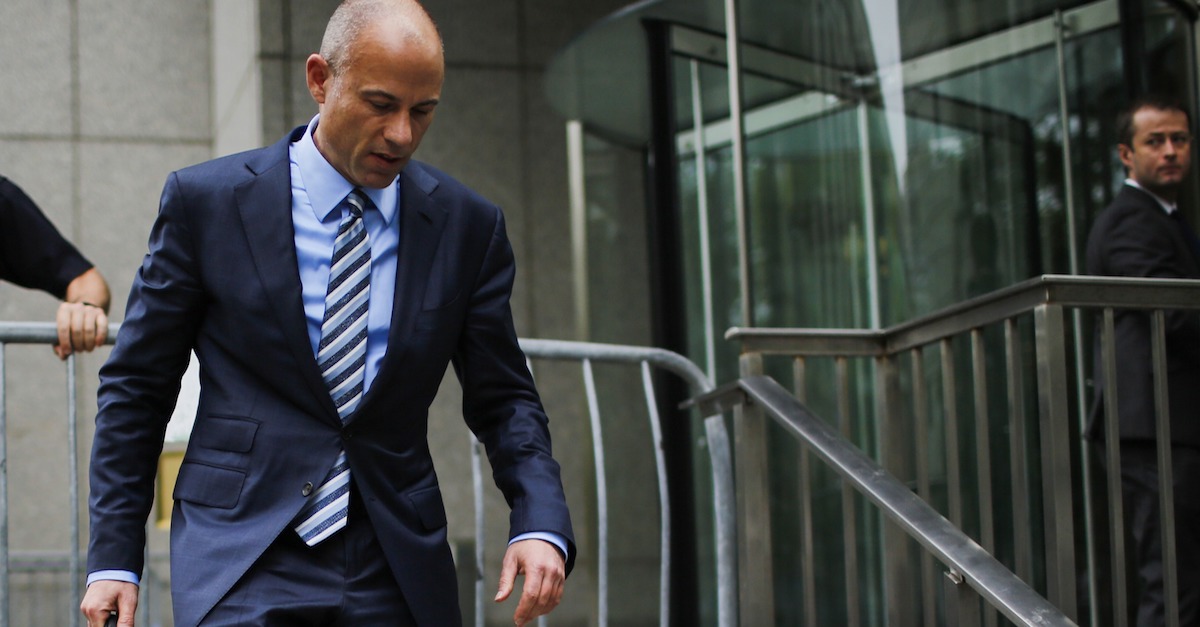 Stormy Daniels' attorney Michael Avenatti reacted favorably to news that President Donald Trump's longtime friend, attorney and fixer Michael Cohen would plead guilty to federal charges on late Tuesday afternoon in the Southern District of New York (SDNY).
At 2:33 p.m. on Tuesday, Avenatti tweeted:
The developments of today will permit us to have the stay lifted in the civil case & should also permit us to proceed with an expedited deposition of Trump under oath about what he knew, when he knew it, and what he did about it. We will disclose it all to the public.
Daniels' civil case against Trump and Cohen's Essential Consultants, LLC was placed on hold by U.S. District Judge S. James Otero on April 27 following a series of joint FBI-SDNY raids on various Cohen residences and offices in New York City on April 9.
Otero's order–handed down in response to a request by the defense–initially imposed a 90-day delay on the case.
On July 27, when that first order was set to expire, Cohen–again, by way of his defense team–requested an additional 90-day stay as well as a restraining order against Avenatti which would have prohibited him from opining about the case to the press.
Prior restraints on speech are few and far between in the United States due to First Amendment jurisprudence and case law; Cohen's request was all-but destined to fail.
On July 31, Cohen's restraining order request was denied. Judge Otero noted:
While [Cohen] certainly has an interest in moving the case to arbitration, the validity of an arbitration agreement is an issue 'far more banal than the subject matters of the criminal trials in which pretrial publicity has presented serious constitutional problems.'
Also on July 31, Judge Otero declined to delay the proceedings for the additional three months requested by Cohen–issuing a further 45-day delay instead. That same day, a scheduling conference on the matter was scheduled for September 10.
The above timeline could theoretically be moved up a bit as a result of the impending Cohen plea deal–at least that's what Avenatti seems to believe. Law&Crime attempted to contact Avenatti for further comment on his prediction and the possibility of a presidential deposition, but no response was forthcoming at the time of publication.
Law&Crime also left a message with Cohen's attorney of record on the case, Jessica Covington, asking for her perspective on any potentialities in this regard. This section will be updated if and when Ms. Covington responds.
[image via Eduardo Munoz Alvarez/Getty Images]
Follow Colin Kalmbacher on Twitter: @colinkalmbacher
Have a tip we should know? [email protected]