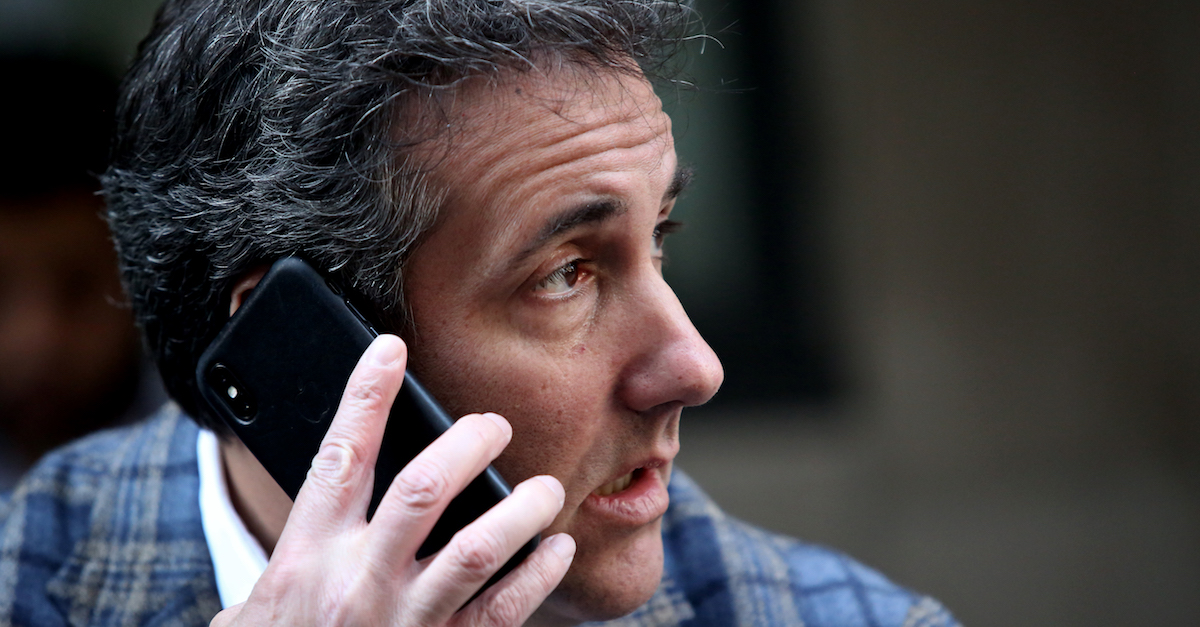 Michael Cohen, the former attorney and fixer for President Donald Trump, has reached a plea deal with federal prosecutors in Manhattan, according to ABC News' George Stephanopoulos.
BREAKING: @MichaelCohen212 has reached a plea deal w feds, @GStephanopoulos reports. #MichaelCohen @SDNYnews @NewYorkFBI

— Josh Margolin (@JoshMargolin) August 21, 2018
A plea deal for Cohen could cause concern for President Donald Trump, depending on what is involved. The once-loyal fixer and his attorney Lanny Davis have outspoken against Trump, claiming to want the truth to get out. Part of the investigation of Cohen dealt with payments made to women like Stormy Daniels and Karen McDougal, who claimed to have had affairs with Trump. Those payments, made soon before the 2016 presidential election,drew suspicion as possibly being illegal campaign contributions that the Trump and his campaign did not report. If Trump was aware of the payments at the time–he claims he wasn't–that could spell trouble for him.
If the deal involves Cohen cooperating with federal authorities, that could mean that he's willing to provide information about Trump or his campaign to investigators. This could provide evidence that Trump was–or was not–aware of the payments. CNN reported earlier on Tuesday that a Cohen deal would not involve cooperation with federal prosecutors, which raises the question of the motivation each side would have for cutting a deal. According to ABC News, it's still unclear what the terms of the deal are in terms of whether Cohen will cooperate, or to what charges he would plead guilty.
The suspicion of bank and tax fraud stemmed from Cohen's taxi businesses. It was reported that investigators are looking into $20 million in loans that Cohen acquired, allegedly after falsely reporting the value of taxi medallions he used as collateral. There is no indication that the banks suffered any damage, however, as Cohen has not been accused of missing any payments on the loans.
The news came soon after Special Master Barbara Jones finished going through materials seized in the FBI's raid of Cohen's home, office, hotel, and electronic devices to determe which documents should be withheld from investigators due to privilege and what should go to the government to be used in a case against Cohen. On Tuesday, Judge Kimba Wood accepted Jones' recommendations, putting an end to that phase of the investigation.
[Image via Yana Paskova/Getty Images]
Have a tip we should know? [email protected]