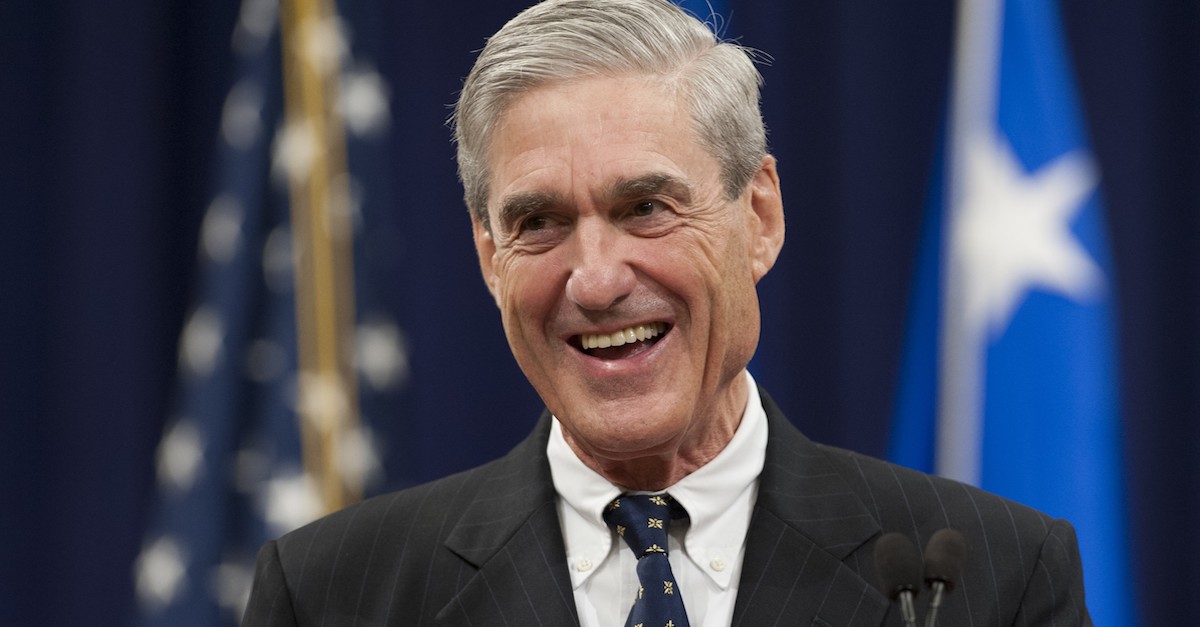 Jacob Wohl now lacks a perch.
On Thursday, far-right, pro-Trump and fake news-oriented website The Gateway Pundit unceremoniously severed their relationship with one of the key architects behind the alleged failed attempt to plant false sexual assault allegations against special counsel Robert Mueller.
The finality of the breakup was noted in a brief statement:
On Thursday, The Gateway Pundit suspended our relationship with Jacob. We need to collect more information on this explosive situation. We are not afraid to take chances as you well know but we want to also be careful and accurate.
Wohl's apparent trumped up attempt to level sexual assault charges against Mueller–and launder them through respectable media outlets which have focused on the Russiagate scandal and the #MeToo movement–was originally reported on by Law&Crime on Tuesday.
The story soon became something of a national joke and head-shaking exercise as several of the previously contacted journalists shared information they had received about the alleged hoax.
The special counsel's office itself confirmed the spurious nature of the weeks-long scheme by referring the transparent attempt at character assassination to the FBI after being forwarded emails outlining the particulars.
More details fell into place thereafter.
It soon became apparent that the so-called "intelligence firm" behind the anti-Mueller smear campaign, Surefire Intelligence, wasn't actually much of an intelligence firm–or even a company at all–but rather a thinly-and-quickly stocked collection of photographs collected from various parts of the internet in order to perpetuate the sexual assault smear. For more information on this, see Law&Crime's previous reporting here.
Adding further scrutiny and eventual scorn to the claims against Mueller is the fact that the Surefire Intelligence's voicemails were being forwarded to Wohl's own mother.
On Thursday, Wohl and GOP fundraiser/attorney Jack Burkman attempted a press conference wherein they repeated the false claims against Mueller–curiously absent the alleged accuser, whose name they had trouble spelling. The conference went south for a number of additional reasons as well.
Right-Wing Watch's Jared Holt copiously documented the ins-and-outs of that fiasco in real time:
I'm at the press conference with Burkman and Wohl. pic.twitter.com/11CrtBe0nN

— Jared Holt (@jaredlholt) November 1, 2018
Buzzfeed News Legal Editor Chris Geidner noted that Wohl's Twitter bio changed in the immediate aftermath of his abrupt departure from the fake news website.
2 hot 4 gateway pundit pic.twitter.com/XEFqGKbHvs

— Chris Geidner (@chrisgeidner) November 1, 2018
Gone was the line identifying Wohl as a "Writer for TheGatewayPundit.com."
But the profile edits didn't stop there.
Whereas Wohl previously described himself as a "20 Year Old Financier and Political Commentator[,] Conservative, Trump Supporter [and] Zionist," the newly chastened Twitter bio now identifies Wohl as "Head of the Most Well-Known Opposition Research Firm in the Word (sic)."
Maybe that's true.
[image via SAUL LOEB/AFP/Getty Images]
Follow Colin Kalmbacher on Twitter: @colinkalmbacher
Have a tip we should know? [email protected]