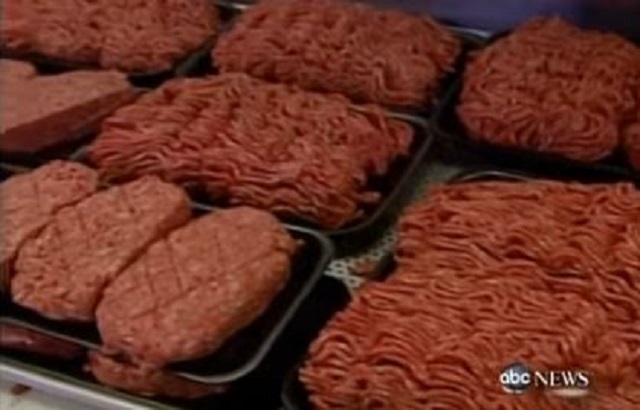 A case that has taken a number of turns over the past five years is now headed towards a trial, after a South Dakota judge ruled against ABC's motion to dismiss a defamation case brought against them by Beef Products, Inc. (BPI). The meat producer is suing, claiming that by using the phrase "pink slime" in their stories, ABC News caused them $1.9 billion in damage. They allege that ABC acted recklessly in their reporting, having an agenda in mind going into the story, with a disregard for whether the information they reported was accurate.
ABC aired multiple stories on the subject, with the first featuring information from a whistleblower who said that the most of what is used to produce much of the ground beef sold in stores is really a filler substance referred to as "pink slime." In reality, the substance is lean, finely textured beef, (LFTB), and at the time the story aired in 2012, it was in 70 percent of the ground beef sold in supermarkets.
BPI claims that ABC News intentionally put a negative slant on the story, and that journalist Jim Avila had an anti-meat agenda. While ABC did say that the substance was safe, Avila questioned why packaging labels didn't mention LFTB, asking at one point, "What's being hidden here?" Avila also stated in a broadcast that LFTB had previously only been used for cooking oil and dog food.
The lawsuit alleges that using the phrase "pink slime" was itself a violation of South Dakota's "food libel" laws. While the term had appeared in a New York Times article a few years earlier, the usage in the ABC News story resulted in widespread use on social media, according to The Wall Street Journal.
South Dakota is one of a number of states that has specific laws against food libel, which is making a false statement concerning the safety of a food product. The South Dakota law triples the claimed damages in a lawsuit, so with BPI alleging $1.9 billion in damage, ABC could end up getting hit with nearly $6 billion if the verdict goes against them. BPI claims that they closed three out of their four plants after the story aired, resulting in hundreds of people losing their jobs.
The case went from state court, to federal, and back to state before South Dakota Judge Cheryle Gering granted a motion to dismiss a defamation case against ABC News anchor Diane Sawyer, kept the case alive as it pertained to ABC News and Avila. In her ruling, Judge Gering said, "a jury could determine that there is clear and convincing evidence that ABC Broadcasting and Mr. Avila were reckless," and "engaged in purposeful avoidance of the truth." Therefore, she will let the case go before a jury, who will determine ABC's fate.
In a statement, ABC News said, "We are pleased that the Court dismissed all claims against Diane Sawyer." Regarding the remaining parts of the case, they added, "we welcome the opportunity to defend the ABC News reports at trial and are confident that we will ultimately prevail."
[Image via screengrab]
Have a tip we should know? [email protected]