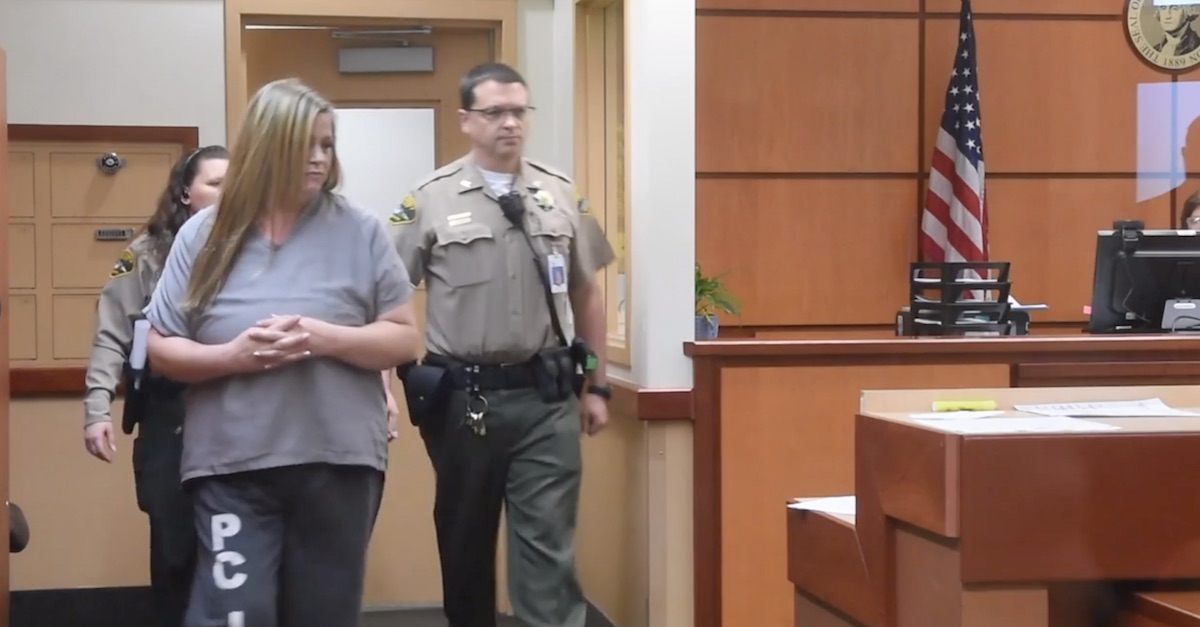 A teacher's aide at Graham Kapowsin High School in Washington state who had been warned to stay away from a 17-year-old student was allegedly spotted by a neighbor hugging the teen days before she was charged with first-degree sexual misconduct.
A report was filed against Wendy Wagoner, 49, in school back in April after she was allegedly seen kissing a male student. Wagoner resigned from the job.
The school claimed, however, that when Wagoner resigned she said she "did not deserve to be investigated." According to the News Tribune, despite being warned to stay away from the teen, Wagoner was allegedly witnessed by a neighbor hugging him as recently as May 2.
Wagoner was charged Thursday, May 9, a week later. Wagoner pleaded not guilty and was jailed on $50,000 bail. She was also barred from communicating with the alleged victim.
Other sordid details among the allegations include the teen saying Wagoner was his "everything." There was also an alleged plan to become a couple once he was of legal age (police said the teen's online searches supported this). Wagoner has allegedly admitted that she "knew what [she] was doing was wrong," adding that she was "beating [herself] up really bad" over it.
[Image via News Tribune screengrab]
Have a tip we should know? [email protected]