A deputy in Escambia County, Florida, nearly drowned after he was swept into a drainage pipe while trying to rescue a trapped driver, according to the sheriff.
On Friday, June 16, Deputy William Hollingsworth was on patrol helping stranded drivers caught in rapidly rising waters from severe and torrential downpours.
After radioing to dispatch his location and his plan to help a driver, he got out of his squad car and started walking through the floodwaters. Seconds later, Deputy Hollingsworth saw the driver get pulled underwater, his body camera shows. In an effort to rescue the driver, the deputy plunged at him getting swept underwater, too.
The driver and deputy were sucked into a drainage pipe, swept under a four-lane road, submerged underwater for 30 seconds and traveled nearly 100-feet before getting spit out on the other end of the roadway.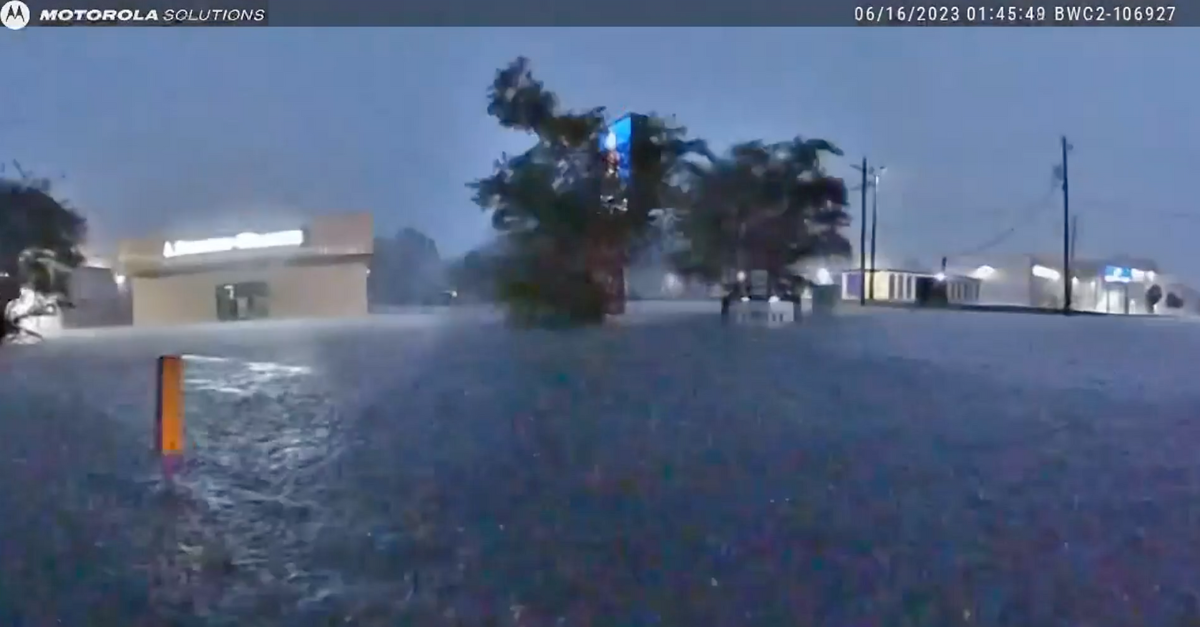 "Can you believe what just happened to us!?" Deputy Hollingsworth can be heard shouting in his body camera footage. "Just breathe buddy."
"Lord, thank you, Jesus!" the deputy shouted.
"I almost died," the driver struggled to say while laying on a patch of drenched grass.
"I almost died, too," Deputy Hollingsworth admitted. "I've never held my breath like that in my entire life."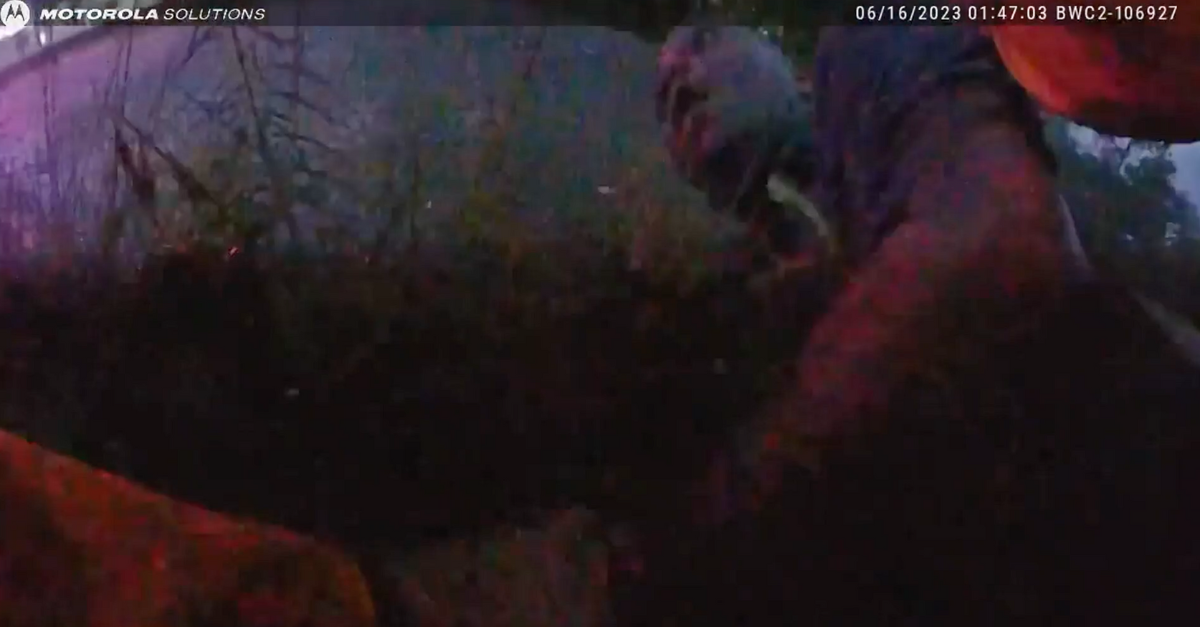 "Oh my god," the driver cried. "Oh my god. Oh my god. I'm alive!"
Later in the video, Deputy Hollingsworth explains to another deputy what happened.
"He goes down. I go in after him. I got sucked in the f—ing drain pipe. Right by that marker. And I went all the way under Highway 98 and got spit out."
First responders on scene called an ambulance for the driver. Before getting checked out, the driver thanked the deputy.
"Me and you man," the driver said. "That was an experience of my life."
More Law&Crime Coverage: Murder defendant claims victim strangled her, but she had no marks on throat: Deputies
In a Facebook post from the sheriff's office, the sheriff called this incident "an example of the exceptional courage displayed by the men and women of law enforcement every day."
Have a tip we should know? [email protected]