Law&Crime Network will be tracking the following trials this week. You can watch trials live on our website and YouTube page.
FL v Jamell "YNW Melly" Demons
Opening statements for the murder trial against rapper YNW Melly — born as James Demons — begin Monday morning. The young star has collaborated with Kayne West and Kodak Black, and is best known for his hit, "Murder On my Mind."
In October 2018, Melly's best friend, Cortlen Henry, showed up to a Miami area hospital claiming his friends were hit during a drive-by shooting. He said they were bleeding out inside his car, according to the rapper's arrest affidavit. First responders and investigators found Anthony Williams, 21, and Christopher Thomas, 19, with multiple gunshot wounds to the head and torso. Both were dead.
Henry told detectives he had just left a recording studio with Williams and Thomas in Fort Lauderdale when a car pulled up and started shooting, police say. Henry said he was able to duck from the bullets, but Williams and Thomas were hit.
When officers showed up to the "scene of the crime," police found no evidence that there had been a shooting, detectives said. As officers continued to investigate, surveillance video showed Melly, Henry, Williams, and Thomas together in Henry's car when Henry claimed the shooting happened, according to Melly's arrest report. After looking at phone data and blood spatter evidence, detectives said it was clear the group were together the night of the crime and the victims had been shot in the car, not shot at.
Police arrested Melly for two counts of first-degree murder in February 2019.
The Latest
After controversial and extremely tense testimony from YNW Melly's ex-girlfriend's mother, Felicia Holmes, the defense motioned for a mistrial claiming the state deliberately put Holmes on the stand to taint the jury and make their client look bad. The judge chose not to make a decision on the defense's motion, stating he needed time to think about it. Court resumes Tuesday.
FL v Scot Peterson
Former school resource officer Scot Peterson is on trial for allegedly not following active shooter training during the Parkland school massacre at Marjory Stoneman Douglas High School in February 2018.
Peterson — dubbed "The Broward Coward" — has been criticized for his actions after surveillance video showed him remaining outside the high school while shots were fired inside killing 14 students and three staff members.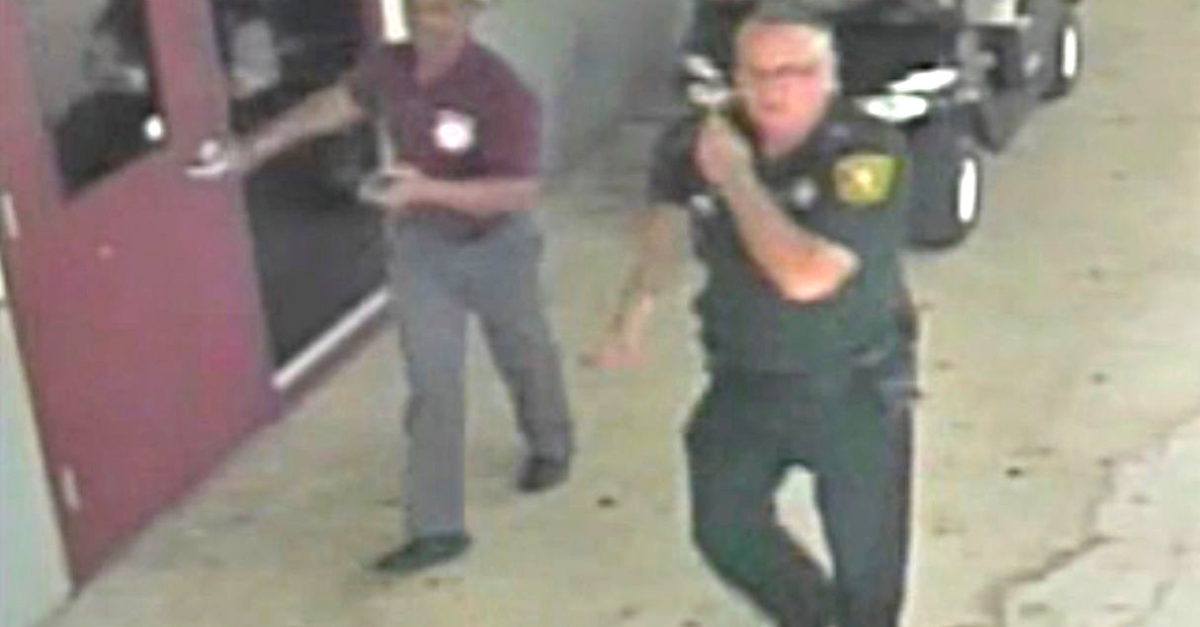 Peterson faces seven counts of felony child neglect, three counts of culpable negligence, and one count of perjury. He and his defense team believe the once "dedicated officer" did nothing wrong.
The Latest
The state has called more than a dozen first responders and Parkland survivors to the stand. Prosecutors are expected to rest their case by Wednesday. It's unknown whether or not Peterson will testify in his own defense. Court resumes Tuesday.
WI v William Zelenski
William Zelenski is accused of killing Ryelee Manente over an alleged reptile theft in Waupaca County, Wisconsin, back in October 2020.
Investigators claim Zelenski went to police after someone stole reptiles, guns, and alcohol from his home. Of the reptiles stolen, one was a lizard worth $17,000 and a crocodile worth $2,000 — along with a boa constrictor and pythons.
Zelenski got word Manente might have been involved int he theft, so he confronted him about it, according to investigators. Manente's mother told detectives her son took off his shirt and said he wanted to fight Zelenski — so Zelenski grabbed a gun and shot Manente, accoriding to the arrest affidavit.
A doorbell camera caught the entire thing on camera, documents stated. Zelenski was charged with first-degree intentional homicide. Opening statements begin Monday.
Have a tip we should know? [email protected]