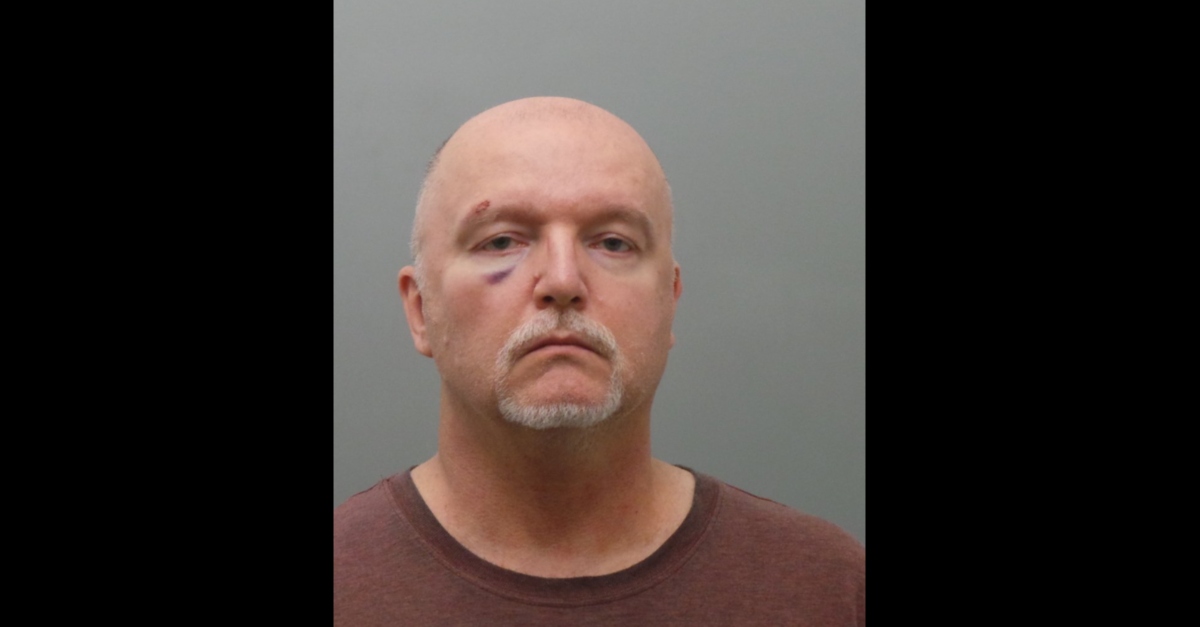 Police on Wednesday revealed how they caught Thomas Bruce, the 53-year-old man charged for killing a woman and sexually assaulting two others at a Catholic store in a strip mall in St. Louis County, Missouri.  The victims' descriptions of the suspect and a business card that was thrown in the trash led police to Bruce.
"Without that business card, we're still searching for this guy," Sgt. Shawn McGuire told the St. Louis Post-Dispatch. "That broke the case."
Police said Bruce entered the store as a customer on November 19, stepped out, and returned with a firearm, Bruce allegedly sexually assaulted the women at gunpoint and murdered 53-year-old Jamie Schmidt when she resisted.
Sgt. McGuire credited the survivors with giving cops a clear description of the killer.
"They were key in this," he said. "They paid attention to a lot of the intricate details of him. We praise their courage on what they went through, nonstop playing out what happened in their heads, having to talk with family and close friends about what happened and still having the courage to talk to detectives to assist in a really important investigation."
When police searched the strip mall for witnesses, a woman at one of the businesses told police she had met a man who resembled the description publicized by cops. According to McGuire, she claimed he gave her a business card, and she ended up throwing it away. Cops were able to find it in the trash, he said.
Cops arrested Bruce on November 21. Authorities were vague on why they believe Bruce is the killer, but added that they think he attempted to discard clothes linked to the incident.
Court records obtained by Law&Crime show that Bruce has a public defender. He is scheduled for a hearing December 5.
[Mugshot via St. Louis Police Department]
Have a tip we should know? [email protected]