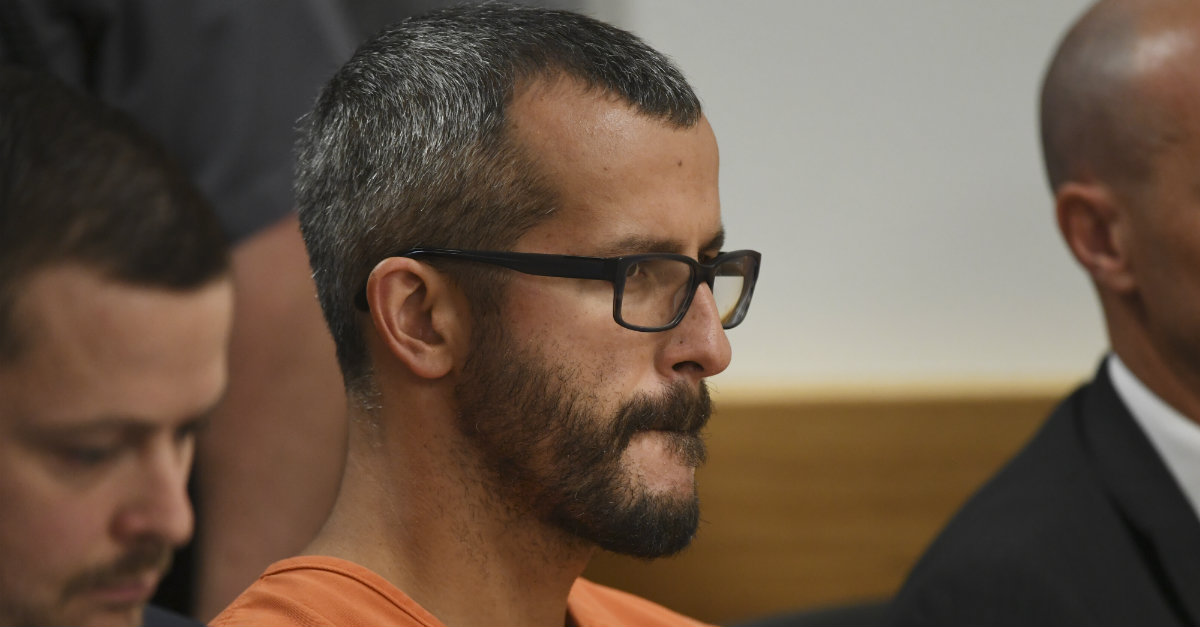 The Weld County District Attorney's office on Thursday released audio of police interviewing Christopher Watts's former girlfriend Nichol Kessinger.
Watts was sentenced this month to life in prison after admittedly murdering his pregnant wife Shanann (the unborn child was named Nico), 4-year-old daughter Bella, and 3-year-old daughter Celeste. The victims went missing in August. Watts caught national attention after he appeared on a local news broadcast, begging for his family's safe return. Cops and prosecutors said this was lie. Actually Watts brutally murdered them, dumped their bodies in property belonging to his employer, and tried claim that his wife had murdered the girls.
As heard on the interview footage, Kessinger said she started a relationship with Watts this summer, but she believed his story that he was separating from his wife and working on a divorce. She said she visited his house twice, and in one instance in July, she saw a picture of Shanann and one of the girls.
"And I took a step back, and I was just like, 'This man has a gorgeous house. He has beautiful babies. He has a beautiful wife. He has an awesome job. Why would he want to leave this?" she said.
According to her, Watts claimed he was sleeping in the basement. She had assumed he and his wife were taking the separation slow, but added that she even asked if he even really wanted to leave.
"'What if you really tried to work on this?'" she recalling telling him. She said he told her that the relationship wasn't working.
Kessinger told The Denver Post this month that she approached investigators after Watts' family went missing, and she believed he was telling her lies about the disappearance.
In her interview with cops, she said she never saw "red lights" in how the defendant discussed his family. She described him as reserved, introverted, and calm.
"Find a way to fix this," she said about Watts' marriage. "Make it work." Watts, however, appeared reluctant to do so, she said.
Kessinger said that at the 25:50 mark of the audio, which you can listen to in full below.
[Screengrab via RJ Sangosti/Pool, Getty Images]
Have a tip we should know? [email protected]