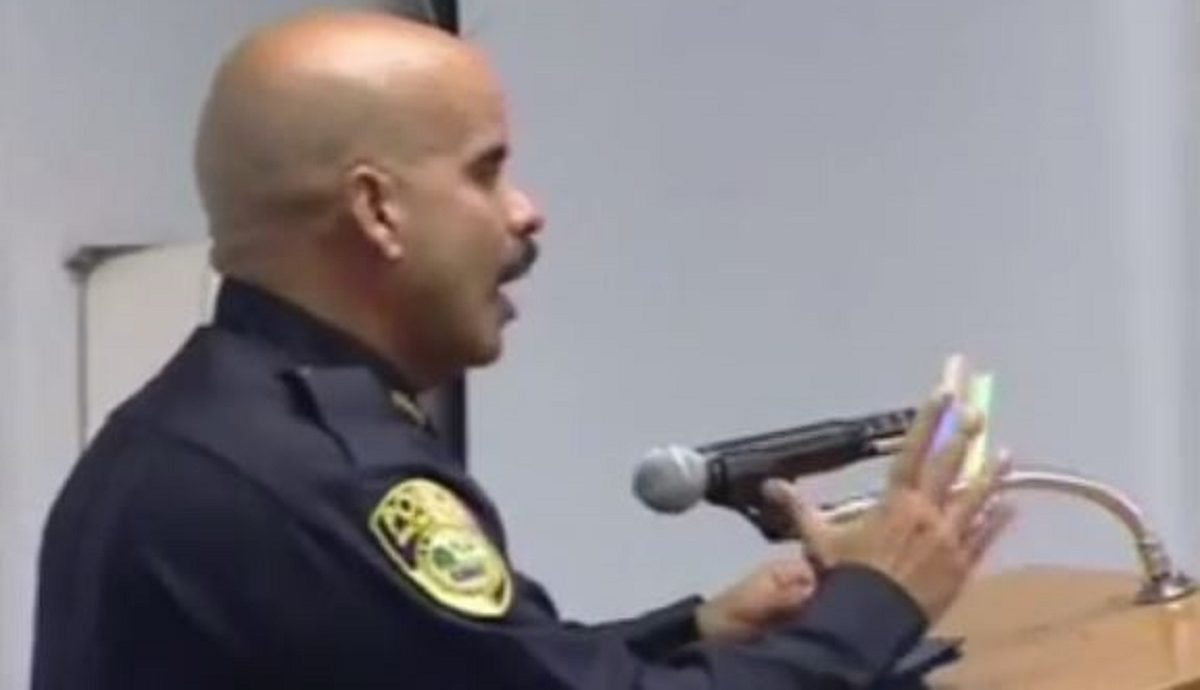 According to a new report, police officers in a suburban Florida town were instructed to arrest black people they find on the street for unsolved cases, just so they could improve their statistics.
Records of the Biscayne Park police obtained by the Miami Herald showed that the department's command staff told officers to use troubling methods just so their rate of solving crimes would look good.
"If they have burglaries that are open cases that are not solved yet, if you see anybody black walking through our streets and they have somewhat of a record, arrest them so we can pin them for all the burglaries," Anthony De La Torre, and officer who worked there, said during an internal investigation.
According to the investigation's report, De La Torre was the only one to explicitly state that black people were targeted, but three others backed up the allegation that they were told to go after random people.
Former Biscayne Park village manager Heidi Shafran initiated the investigation after getting letters from officers who were upset about what was going on. The letters seemed to back up what De La Torre said.
"The letters said police were doing a lot of bad things," Shafran told the Herald. "It said police officers were directed to pick up people of color and blame the crimes on them."
The report also said that second in command Capt. Lawrence Churchman was known for making racist and sexist comments.
Chief Raimundo Atesiano resigned during the investigation in 2014. Both he and Churchman denied the allegations.
Atesiano was in charge for two years. During the first year, all 19 burglary cases were reported as solved. Ten out of 11 were reported solved the following year. According to the Herald, nearly all of those charged were black males.
In contrast, none of the 19 burglaries in 2015 were reported solved.
Atesiano is currently facing a federal indictment for the alleged false arrest of a black teen, where he and two officers were accused of accusing the young man of four burglaries. Atesiano's attorney, Richard Docobo, says the other officers acted on their own, and that Atesiano only wanted them to be diligent in their work.
"Encouraging, or even demanding, that public employees raise their performance levels to meet the citizens' expectations is not an invitation for those public employees to cut corners or falsify documents," Docobo said.
[Image via Village of Biscayne Park]
Have a tip we should know? [email protected]