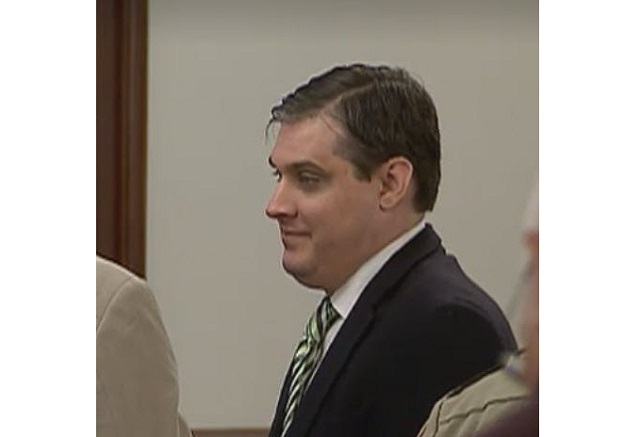 The jury in the murder trial of Zachary Adams has reached a verdict, finding him guilty of murdering 20-year-old Holly Bobo. Bobo disappeared at about 7:30 a.m. on April 13, 2011. Her brother testified that he saw her near the woods at her home with a man dressed in camouflage. Her brother said he assumed at the time that she was with her boyfriend. However, he alerted the authorities when he found blood outside the house.
Zachary Adams and his brother, John Dylan Adams, were charged in connection with the murder, rape, and kidnapping of Bobo. Jason Autry, Shayne Austin, and Jeff and Mark Pearcy were charged as well. Austin later committed suicide.
After what has been called the most extensive search in Tennessee history, Bobo was not found.
Nearly two and a half years later, on September 7, 2014, hunters looking for ginseng found a skull later identified as Bobo's some twenty miles from her home. Investigators also found a few rib bones.
The prosecution cut a deal with Autry, and positioned him as their star witness against Adams. Autry testified that Adams asked him to help dispose of Bobo's body, though Autry admitted he was the one who chose the site where he said the men were planning to dump Bobo. When the men reached the site, Autry noticed Bobo was still alive. He testified that Adams shot her. Autry also told the court that Adams admitted to raping Bobo, along with his brother John Dylan Adams and Shayne Austin.
Autry admitted lying about the case for years. Autry admitted he was testifying with hopes of a lenient deal from prosecutors. He already received federal immunity for his cooperation. Adams' attorneys also called former Tennessee investigator Terry Dicus to the stand. Dicus, who worked on the Bobo case, said that based on phone records, Adams "could have not been involved in the kidnapping." He said that he had dismissed Adams and the other defendants as possible culprits, and that another man, convicted sex offender Terry Britt, may have committed the crime. Prosecutors downplayed that theory.
The state's closing arguments largely focused on the victim's last moments and the loss her family felt in her absence. The state did note that the various defendants were seen thoroughly cleaning cars and mattresses in the days after Bobo's disappearance.
After nearly two weeks of testimony, the jury was convinced by the prosecution that Adams was the man behind Holly Bobo's disappearance and death. They found him guilty on all charges.
Have a tip we should know? [email protected]