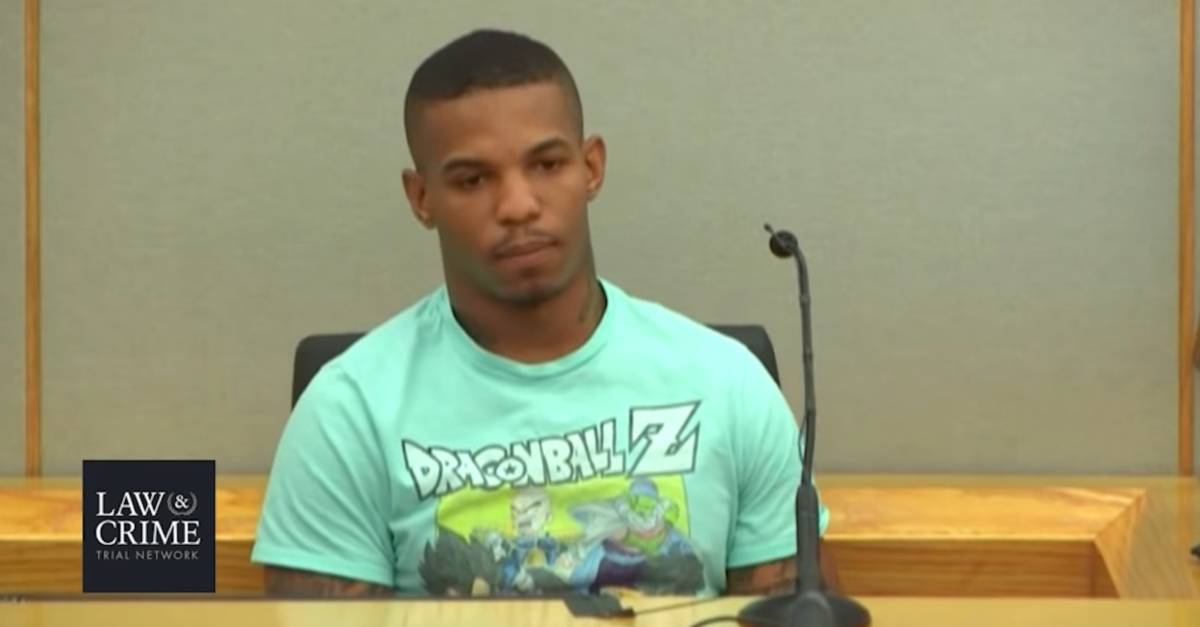 Update: Michael Mitchell has also been arrested.
—
The Dallas Police Department named three suspects in the murder of Joshua Brown, the 28-year-old neighbor of Botham Jean and witness for the prosecution against ex-Dallas cop Amber Guyger who was gunned down just days after Guyger was convicted and sentenced to 10 years in prison.
The timing was suspicious and led many to allege, without evidence, that this was a revenge killing. Complicating matters was the fact that Brown was going to be called as a witness against the City of Dallas in a civil suit. The NAACP also called for an independent federal investigation of Brown's murder.
But Dallas authorities said that Brown's murder was connected to a drug (marijuana) deal gone horribly awry. One suspect was wounded and taken to a hospital, where he is now in police custody. Two other suspects are fugitives.
The alleged fugitives are Thaddeous Charles Green, 22, and Michael Diaz Mitchell, 32. Green was the alleged gunman. Authorities claim Green, Mitchell, and Jacquerious Mitchell, 20, traveled from Louisiana to buy marijuana from Brown. Jacquerious Mitchell is in custody, while the other two suspects are on the run.
DPD Assistant Chief Avery Moore said Brown's murder was entirely unrelated to the Guyger trial and that community leaders who suggested police involvement in the killing acted irresponsibly, spread a falsehood and undermined the integrity of the City of Dallas and the Dallas Police Department.
Police repeated this message on Twitter.
They also provided information about a tip line.
[Image via Law&Crime Network]
Have a tip we should know? [email protected]