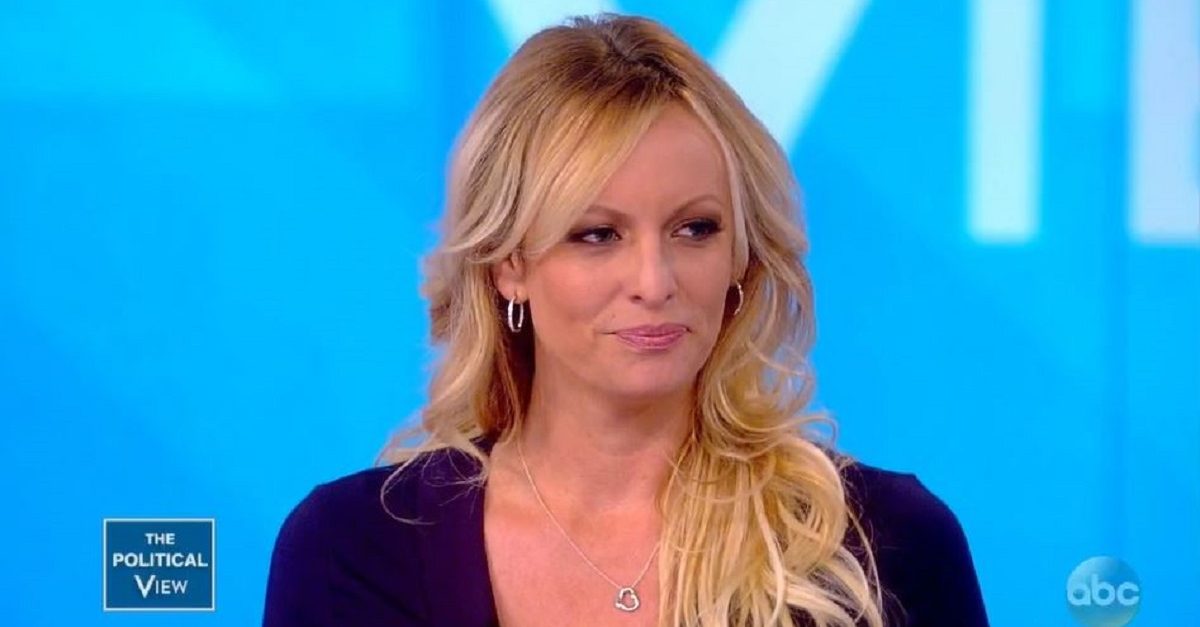 President Donald Trump sent the internet into hyperdrive when he responded to his victory in Stormy Daniels' defamation lawsuit against him by making fun of her appearance in a tweet, but it was something else he said that could really get him in trouble.
"Federal Judge throws out Stormy Danials lawsuit versus Trump. Trump is entitled to full legal fees." @FoxNews Great, now I can go after Horseface and her 3rd rate lawyer in the Great State of Texas. She will confirm the letter she signed! She knows nothing about me, a total con!

— Donald J. Trump (@realDonaldTrump) October 16, 2018
Trump's reaction to his victory was to say now he can keep attacking Daniels, calling her "Horseface" in the process. Twitter lit up in horror at the remark, which was surely distasteful, but that wasn't the part that may have legal ramifications.
Trump ended his post by calling Daniels "a total con!" It was similar to the language he used in the tweet that led to the lawsuit in the first place. When Daniels and her attorney Michael Avenatti showed a forensic sketch of a person who allegedly threatened her to keep quiet about Trump years ago, Trump called it a "total con job." Daniels sued, claiming that Trump was defaming her by calling her a liar, and that he either knew she was telling the truth or didn't bother to find out before accusing her.
A sketch years later about a nonexistent man. A total con job, playing the Fake News Media for Fools (but they know it)! https://t.co/9Is7mHBFda

— Donald J. Trump (@realDonaldTrump) April 18, 2018
Judge S. James Otero sided with Trump, ruling on Monday that Trump's tweet was protected by the First Amendment because it related to a matter of public concern (mainly because it had to do with him and he's president), and because it wasn't meant to be a statement of fact, more than it was just "rhetorical hyperbole." Part of Otero's reasoning was that, while in other cases courts have ruled against public statements, Trump's utterance was different because it was "a one-off rhetorical comment, not a sustained attack on the veracity of Plaintiff's claims." The judge cited case law that says that a "single, excited reference" can be deemed rhetorical hyperbole.
Now that Trump has repeated his characterization of Daniels and her claims as a "total con," it shoots a hole through Judge Otero's justification for dismissing Daniels' complaint. It could be the basis for a new defamation lawsuit or, at the very least, something that Daniels can bring up during the appeals process.
Avenatti agrees.
When asked if this could be the basis for a new lawsuit or an appeal of the old one, Avenatti told Law&Crime, "Yes, it could and we will explore it."
[Image via ABC screengrab]
Ronn Blitzer is the Senior Legal Editor of Law&Crime and a former New York City prosecutor. Follow him on Twitter @RonnBlitzer.
Have a tip we should know? [email protected]