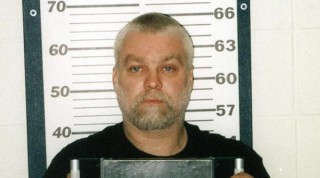 Kathleen Zellner is not one to mince words. Steven Avery's bold and brusque appeals attorney believes her client has an "airtight alibi," according to her latest tweet.
Zellner has been relentless in her search of new evidence that could exonerate the once, and maybe twice, falsely convicted Avery. The Chicago-based attorney has eager Making A Murderer fans clinging to the edge of their seats with her positively cryptic 160-character tweets (@ZellnerLaw).
In fact, the wrongful conviction attorney recently tweeted about "samples" and "new tests," claiming that new forensic evidence should prove Avery's innocence. She hashtagged #science, science! She's tearing up our hearts. Zellner's latest tweet about Avery's alibi only corroborates her confidence.
If you listened to Serial, NPR's similarly intoxicating true crime podcast about Adnan Syed, then you are familiar with cell phone towers.
Cellphone tower records of SA & TH provide airtight alibi for him. She left property he didn't. #MakingAMurderer#UnmakingAMurderer

— Kathleen Zellner (@ZellnerLaw) March 6, 2016
She hashtagged #UnmakingAMurderer. Oh. My. God. Either Zellner has some serious proof or this is the most elaborate and excruciating episode of Ashton Kutcher's mid-2000s hidden camera-practical joke reality television series, Punk'd, ever!
Zellner's tweet seems to indicate that Theresa Halbach, the 25-year-old photographer Avery is accused of murdering, left the Avery Salvage Yard and Steven Avery stayed behind. As with Serial, cell phone towers can provide an insight into an individual's movements by triangulating the different cell phone towers pinged by the user's cellphone.
While courts continue to waffle over the legitimacy of cellphone tower records as evidence, when it comes from a lawyer with an expertise in exonerations, it seemingly carries more weight.
[h/t Bustle]
Have a tip we should know? [email protected]