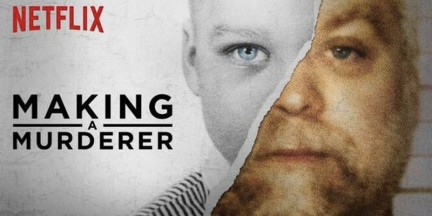 Netflix's hit documentary drama series Making a Murderer has been confirmed for a second season, according to Variety. Laura Ricciardi and Moira Demos, the filmmakers behind the docuseries, are not done telling the story of Steven Avery and have taken preliminary steps to produce new installments of the true crime series.
At a Stranger Than Fiction panel at New York's IFC Center, the directors confirmed that they have continued to record their conversations with Avery and have spoken with Avery's new appeals attorney, Kathleen Zellner, about the prospect of filming. Speaking at the panel, Riccardi remarked:
From our perspective this story is obviously not over. It's real life and (Avery's and Brendan Dassey's) cases are both still pending. We have no idea when the magistrate will make a decision in Brendan's case. We do know that two potential outcomes are that the judge could order Brendan's release or he could order a new trial. So we are on the edge of seats about that. To the extent that there are significant developments, we would like to continue documenting this (case).
Stephen M. Glynn, Avery's civil lawyer, believes the two women will face significant animosity in Wisconsin when they resume filming.
There is a lot of hostility toward these two women (Ricciardi and Demos) in Wisconsin. The theory is that [they] have played Wisconsin unfairly. But among those people who think and are a little more educated and thoughtful about these sorts of issues, there is appreciation.
While the prospect of a second season is thrilling to fans of the show, it is likely that real-time developments will preempt the surprise and mystique generated by the, at-the-time, unknown story of systemic judicial failings and prosecutorial impropriety.
Zellner has been attempting to find new evidence to exonerate Avery and has simultaneously kept eager fans at the edge of their seats with her positively cryptic tweets (@ZellnerLaw). In fact, the wrongful conviction attorney recently said that new forensic evidence should prove Avery is not guilty of murder.
Fifth trip to Steven Avery. Collected samples for new tests. The inevitable is coming–he was smiling so were we. #MakingAMurderer #Science+

— Kathleen Zellner (@ZellnerLaw) February 20, 2016
[h/t Jezebel]
Have a tip we should know? [email protected]