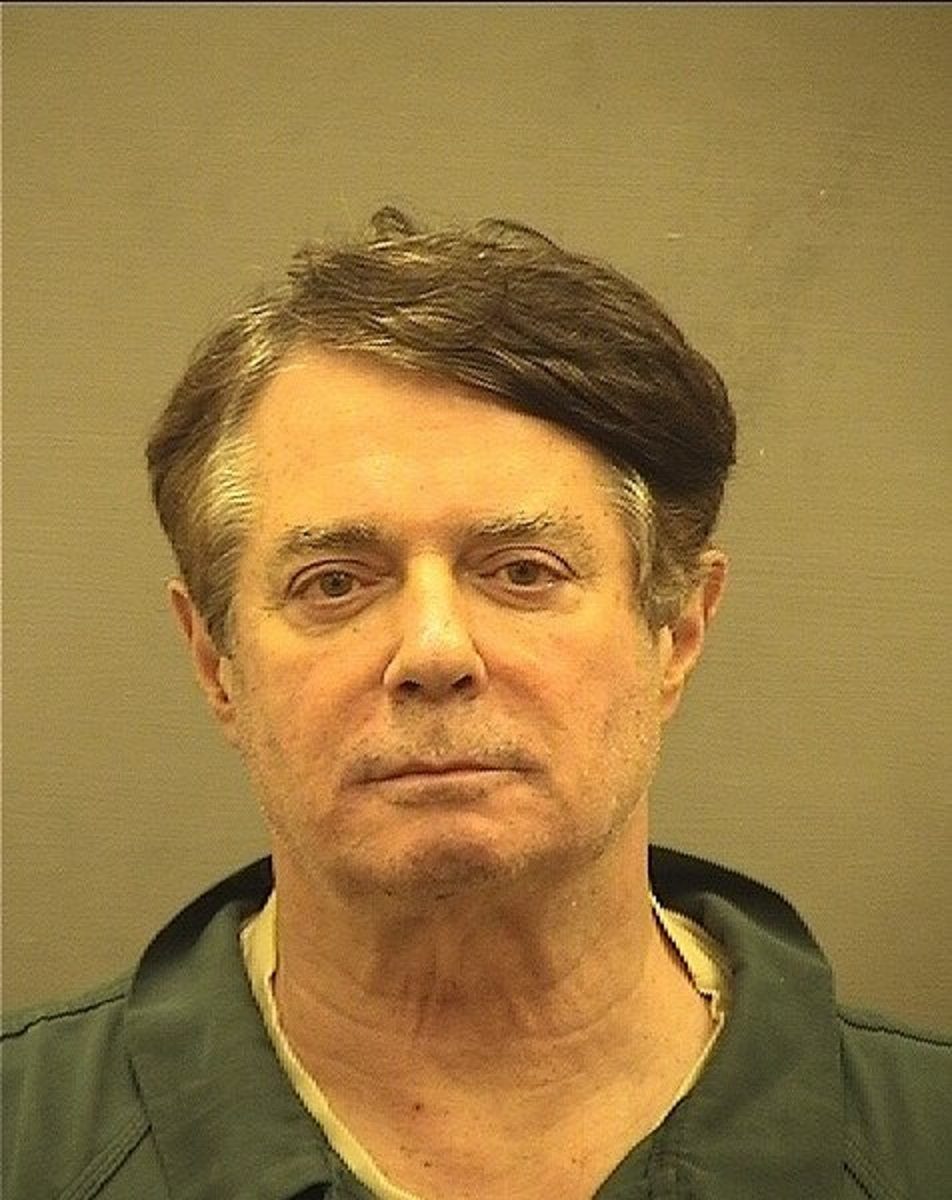 President Donald Trump's former campaign manager, who is now behind bars awaiting trial, has been moved from one detention facility to another at the request of his attorneys. Right on cue, the new jail released his mug shot.
Paul Manafort faces a series of federal charges, including conspiracy to launder money, conspiracy against the United States, failing to file financial disclosures for foreign bank accounts, failing to register as an agent of a foreign principal, and making false statements. Special Prosecutor Robert Mueller alleges Manafort led a "lavish lifestyle" in the United States off of "hidden wealth" stashed in foreign countries — without paying U.S. taxes.
Manafort's attorneys complained that they were struggling to prepare for his trial because Manafort was being held in the Northern Neck Regional Jail in Warsaw, Virginia, more than two hours from Washington, D.C. A federal judge agreed to move Manafort closer to the capital. Manafort is now being housed in the Alexandria Detention Center on the south side of Washington, D.C. beltway.
NBC News is reporting that Manafort is in "protective custody which limits his interactions with other inmates," citing the sheriff.
Sheriff: "Because he is a high-profile inmate, Mr. Manafort will be placed in protective custody which limits his interactions with other inmates. Specific details about Mr. Manafort's confinement will not be made public due to security and privacy concerns."

— NBC Politics (@NBCPolitics) July 12, 2018
Manafort's legal team both requested and then opposed the move, setting off an interesting clash with the judge. We've previously analyzed it here and here.
The stuffy (and perhaps grumpy) mugshot released Thursday by the new detention center in Alexandria paints a stark contrast to the glamour slammer conditions which were said to exist at Manafort's old jail. As we pointed out yesterday, court documents say Manafort had a larger cell than other inmates at the old facility, his own phone and computer, and a private shower.
[Image via the Alexandria Detention Center.]
Have a tip we should know? [email protected]
Aaron Keller - Deputy Editor-in-Chief