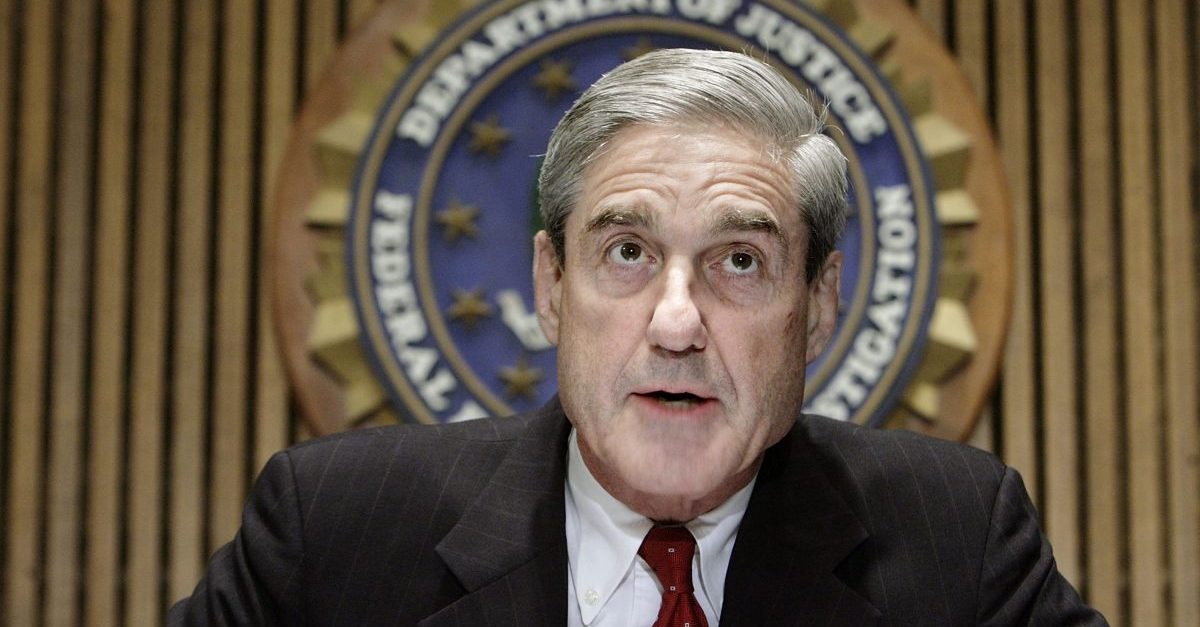 Special counsel Robert Mueller is taking measures to prevent convicted felon Paul Manafort from claiming he is being "selectively prosecuted" in his upcoming Washington, D.C. trial.
NPR's Carrie Johnson reports that Mueller has petitioned the D.C. judge Amy Berman Jackson to prevent Manafort from making this argument, claiming that Manafort's defense team "repeatedly" ignored Judge T.S. Ellis III's order during the Virginia trial.
You may recall that Manafort's attorneys were accused of a "premeditated and risky" violation during closing arguments of the judge's order about mentioning "selective prosecution."
Law&Crime's Colin Kalmbacher explained that this particular courtroom incident was much ado about nothing, but the "selective prosecution" argument in general is something that Team Mueller has focused on for some time.
"Courts have consistently held that claims of selective (or vindictive) prosecution must be presented to the court before trial and cannot be argued to the jury," Mueller argued previously. "The government's reasons for initiating a prosecution have nothing to do with whether the evidence at trial proves the elements of the charged offenses, which is the sole question that the jury must answer."
Let's go back to July 24, when the government and the defense both quibbled about things they each argued should not be mentioned at trial. Prosecutors wanted references to "selective prosecution" out of evidence and the defense wanted references to the Trump campaign out of evidence. Judge Ellis denied both motions as moot in an order because the parties agreed they had no plans of introducing that sort of evidence at trial.
At the time, Manafort's defense said that it had no plans to argue that Manafort was victimized by "selective prosecution." Team Mueller was crystal clear that that mentioning their "motives" in prosecuting Manafort would not fly in front of the jury, and Judge Ellis was was generally sympathetic.
The D.C. judge may very well decide that Manafort should not be allowed to say the government has essentially discriminated against him by choosing to prosecute him for crimes.
Team Manafort previously argued that charges should never have been brought against their client in the first place because the charges had nothing to do with Mueller's investigation into Russia. They lost that battle. So has everyone else. Mueller's authority is rather broad.
Manafort was found guilty on eight of 18 fraud counts against him in trial no. 1. Trial no. 2 begins in September.
[Image via Chip Somodevilla/Getty Images]
Have a tip we should know? [email protected]