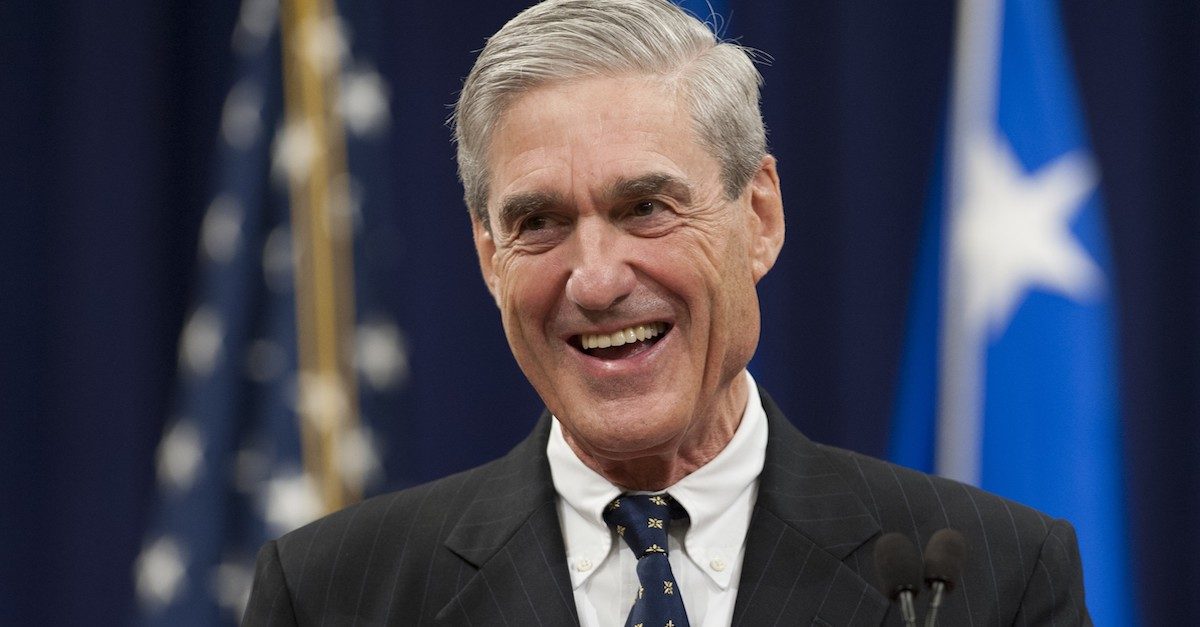 As former Roger Stone aide Andrew Miller challenges special counsel Robert Mueller's authority to subpoena him, an unrelated case has dealt Miller a dose of bad news.
Concord Management and Consulting, a company allegedly involved in a Russian troll farm scheme, lost its challenge of Mueller's authority this week.
"The Special Counsel may investigate the Russian government's interference 'efforts,' which involved non-governmental third parties," the Trump-appointed Judge Dabney L. Friedrich ruled. "Concord's alleged actions are therefore within the scope of the Special Counsel's investigation."
The court then dismissed Concord's motion to dismiss the indictment. What it means: Every single person who has challenged Mueller's authority has lost.
Former Trump campaign chairman Paul Manafort, whose fate is currently hanging in the balance of a jury, attempted it and saw his suit dismissed by Judge Amy Berman Jackson in D.C. Nor did Judge T.S. Ellis III rule that special counsel was out of bounds in prosecuting Manafort, despite Ellis' blatant skepticism of Mueller's intentions.
Chief Judge Beryl A. Howell of the U.S. District Court for the District of Columbia already smacked down Miller's lawsuit challenging Mueller's authority, but Miller still refused to comply with the subpoena. Consequently, the court held Miller in contempt, which is what Miller wanted.
Law&Crime previously explained that Miller wanted to be held in contempt so he could appeal the judge's ruling on Mueller's authority through a challenge of the contempt charge. Another aspect that was explored is that Miller's challenge, if it fails, may end up making Mueller stronger. 
Needless to say, more and more judges agreeing that Mueller is acting well within his authority is not a good sign for Miller's appeal. It appears the appeal process in this case may drag out to October.
President Donald Trump's attorney Rudy Giuliani indicated that, if need be, the ultimate argument about Mueller's authority to subpoena Trump could take place at the U.S. Supreme Court.
[Image via Saul Loeb/AFP/Getty Images]
Have a tip we should know? [email protected]