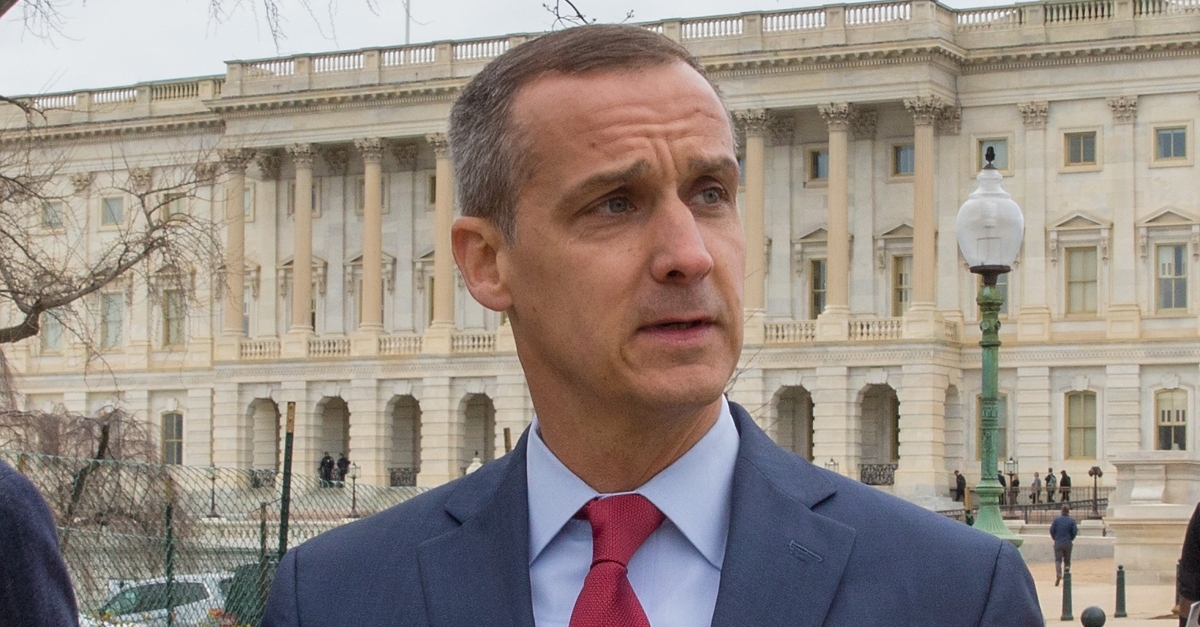 White House counsel Pat Cipollone on Monday night had lawyers' heads spinning when he told President Donald Trump's former campaign manager, Corey Lewandowski, not to testify about post-election events — while also saying others were "absolutely immune from compelled congressional testimony with respect to matters related to their service as senior advisers to the President."
Despite the reality the White House doesn't want Lewandowski to talk about his conversations with the president, and despite the fact that House Democrats on the Judiciary Committee want Lewandowski to testify about possible obstruction of justice, Lewandowski claimed that he was really excited about the 1 p.m. impeachment-related hearing on Tuesday.
"Excited about the opportunity to remind the American people today there was no collusion no obstruction. There were lots of angry Democrats who tried to take down a duly elected President," he tweeted. "Tune in. #Senate2020."
It's clear that Committee Chairman Rep. Jerrold Nadler (D-N.Y.) and other Democrats will want to drill down once again on former special counsel Robert Mueller's report, particularly the part where Lewandowski said Trump tried to get then-recused former Attorney General Jeff Sessions to limit the scope of the investigation and make a statement saying Trump was being treated unfairly — or else.
Lewandowski never actually served in the Trump Administration and was a private citizen when the above-described attempt to curtail the Mueller investigation occurred, but the White House, nonetheless, asserted as follows on Monday: "Mr. Lewandowski's conversations with the President and with senior advisers to the President are protected from disclosure by long-settled principles protecting Executive Branch confidentiality interests."
Lawyers galore quickly branded the White House's attempt to assert executive privilege over the testimony of a private citizen as "lawless."
Some even went as far as to say that President Trump's "resistance to congressional oversight" is impeachable in itself.
[Image Tasos Katopodis/Getty Images]
Have a tip we should know? [email protected]