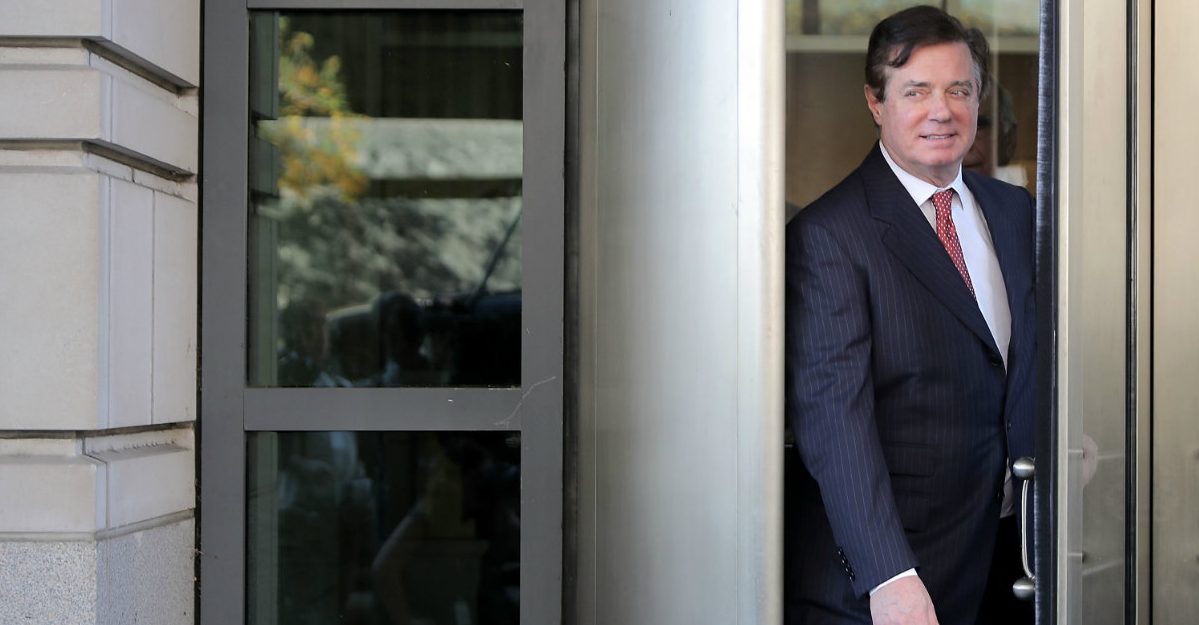 The jury seated for Paul Manafort's bank and tax fraud trial in the Eastern District of Virginia (EDVA) found Manafort guilty on 8 counts, as it could not reach a verdict on 10 of them.
Judge T.S. Ellis III indicate earlier Tuesday that he would consider accepting a partial verdict. 
Ellis declared a mistrial on 10 of the 18 counts.
A verdict seemed like it might have been within reach on Monday when jurors requested to continue their deliberations later on into the evening than normal, but it was not to be. Then came Tuesday, and there went Manafort.
Along the way, the jury tipped its hand, when it asked the judge what they should do if they couldn't come to a consensus on a count. This was a sign that the end of their deliberations was near.
As Law&Crime explained before, that the jury deliberations spilled over from one week into the next did not necessarily come as a surprise, nor did it necessarily mean that the jury took a long time to reach a verdict. This was so for a few reasons: Although pace is always of great concern to Judge Ellis in his courtroom (the court is known as the "rocket docket" for a reason), there was a lot of evidence for the jury to consider.
Manafort's team did not put on a defense, significantly lessening time spent on testimony, cross-examination and whatever else might have been said in closing arguments. That aside, the jury had been given extensive explainers by the prosecution on what all of the document-heavy evidence meant.
Actually grappling with those documents and coming to a conclusion is a different task than listening to testimony in court. Document-heavy evidence allowed them to rely on the paper trail as a guide rather than the words of government witnesses, but it also meant that they had to go through it all and match evidence to the charges. The high-profile nature of the case only added to their mandate to meticulously piece through at all of the information presented to them.
Special counsel Robert Mueller prosecutor Greg Andres urged the jury to convict Manafort on all 18 counts last Wednesday, calling the evidence in this case "overwhelming."
Andres did to emphasize that the real "star witness" of this trial are the documents, not Rick Gates. 
This left Manafort's defense with few options for a rebuttal. While the government downplayed Gates' significance in the jury's decision and instead focused on documented "lies," Manafort's defense ramped up its attacks on Gates' "secret life," questioning his credibility.
The road up to now had been a rocky one for Manafort. Pre-trial motions were particular intense, as Manafort went from the lap of luxury afforded to him at the Northern Neck Jail to the Alexandria Detention Center, home of "terrorists, traitors and spies."
There is no mandatory minimum for any of the counts that he was convicted of.
[Image via Chip Somodevilla/Getty Images]
Have a tip we should know? [email protected]