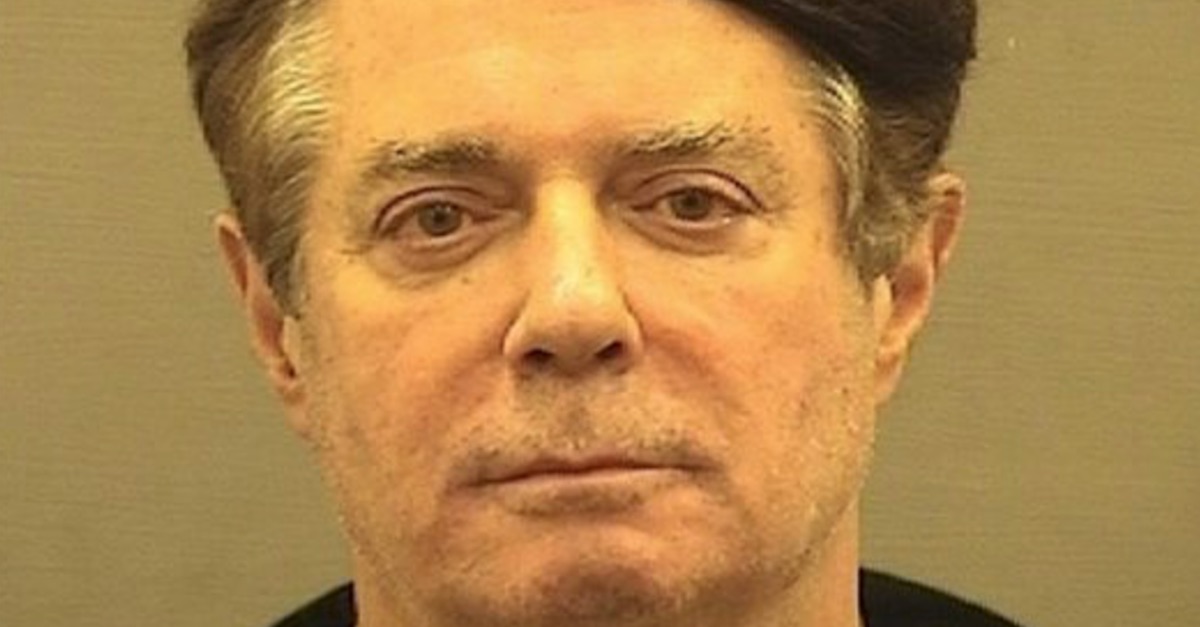 As we await the jury's verdict in former Trump campaign chairman Paul Manafort's bank and tax fraud trial in the Eastern District of Virginia (EDVA), we've learned that the jury has handed Judge T.S. Ellis III a note asking what they should do if they can't come to a consensus on a single count against Manafort.
"If we cannot come to a consensus on a single count […] what does that mean for the final verdict," the question said.
The judge responded with instruction.
Special counsel Robert Mueller prosecutor Greg Andres urged the jury to convict Manafort on all 18 counts last Wednesday, calling the evidence in this case "overwhelming."
Andres emphasized that the real "star witness" of this trial are the documents, not Rick Gates. 
What this indicates is that the jury may have trouble agreeing on some of these counts (maybe even just one) but not others, which is certainly not good news for Manafort. It also indicates that the jury isn't far away from reaching a verdict.
That jury deliberations have spilled over from one week into the next did not necessarily come as a surprise, nor did it necessarily mean that the jury took a long time to reach a verdict. This was so for a few reasons: Although pace is always of great concern to Judge T.S. Ellis III in his courtroom (the court is known as the "rocket docket" for a reason), there's a lot of evidence for the jury to consider.
Manafort's team did not put on a defense, significantly lessening time spent on testimony, cross-examination and whatever else might have been said in closing arguments. That aside, the jury had been given extensive explainers by the prosecution on what all of the document-heavy evidence meant.
Actually grappling with those documents and coming to a conclusion is a different task than listening to testimony in court. Document-heavy evidence has allowed them to rely on the paper trail as a guide rather than the words of government witnesses, but it's also meant that they had to go through it all and match evidence to the charges. The high-profile nature of the case has only added to their mandate to meticulously piece through at all of the information presented to them.
The good news for Paul Manafort is that when this trial is over, it's over. The bad news is that another one in Washington, D.C. is scheduled to begin in September. The worst news may be yet to come.
[Alexandria Detention Center]
Have a tip we should know? [email protected]