The Lutz family was reported missing in February.
A family member contacted Illinois' Newton Police Department on February 10 when they hadn't seen Stephen (44), Monica (34), Aiden (11), and Nicholas (9) for a few days and felt like something was wrong.
On Valentine's Day, Newton police released an "attempt to locate" flyer for the family of four. Surveillance footage showed them leaving in the middle of the night in their truck, a blue, 2005 Ford F150, towing a U-Haul.
The last ping of their electronic devices was in Richmond, Indiana. The U-Haul they were towing was returned, but it's unclear where.
Nearly two months later, the police department released a press release about the family, stating their home is currently uninhabited and none of the family members have been seen for several weeks. Their cellphones have been disconnected.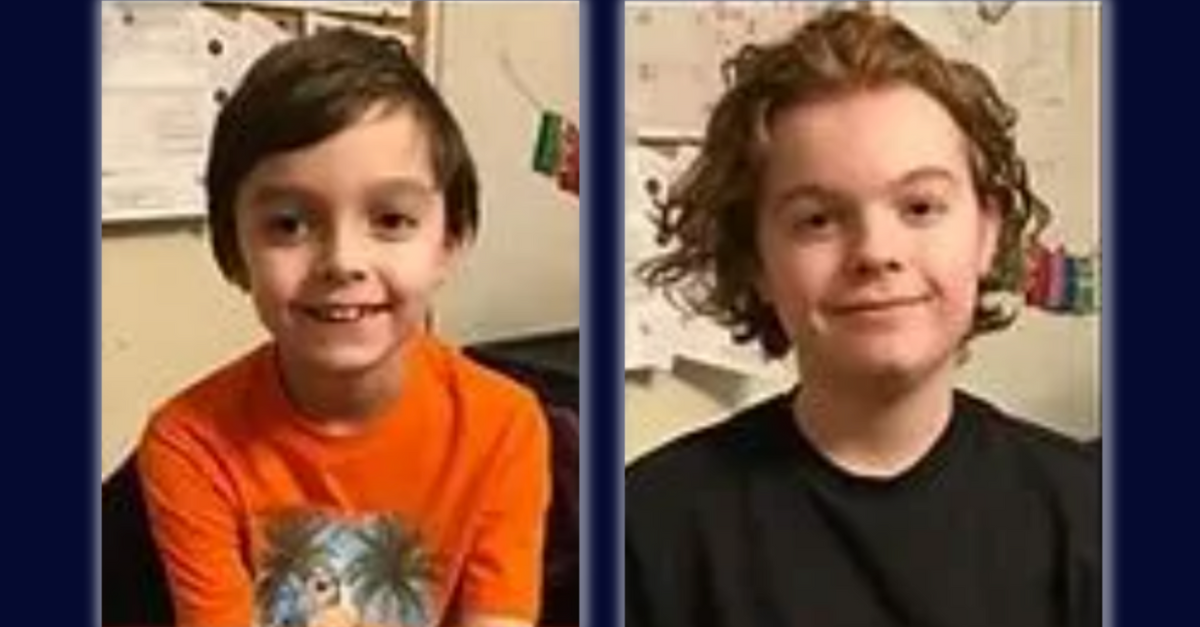 According to police, Stephen appeared in court via Zoom in January to face domestic battery charges. He was released on bond with the condition he make no contact with the victim — his wife — or go to the family's home. Detectives confirmed there have ben previous, additional reports of domestic violence in the home and some charges are still pending, however a warrant for Stephen's arrest has been issued.
A missing person's flyer from the police department says "the family is believed to be in grave danger."
In an interview with WCIA, Brittany Lutz, another child of Stephen's, said she texted with her half-brother, Aiden, a few days before they went missing. She said he told her the family was taking a vacation but he didn't know where. She hasn't heard from Aiden since Feb. 10.
"On February 14, I did text my father Stephen and said if they needed to get away, I could take the boys and just get them back to a normal life," she said in the interview. "He said they have a normal life, they aren't together, and he's not allowed to be around them."
Brittany further explained Stephen sent her a lengthy text that ended with, "There is nothing wrong with our house or the way we raise our children. So thank you for the offer, but all we need is love, support, togetherness and healing." She hasn't heard from her father since that text exchange.
Brittany confirmed Stephen was arrested for allegedly hitting Monica back in January.
"From what I was told, Monica and the boys had to run to a neighbor's house to be able to call 9-1-1 and get away from him. They had no shoes on," she said.
Brittany said Aiden told her a concerning story about Stephen a few days after the arrest. The young boy allegedly told her he walked into Stephen and Monica's room and found Stephen talking to a clown mask on the wall. Aiden said he heard Stephen say, "I know what I need to do. I need to kill three people. First my wife Monica, then my son Aiden, then my son Nicholas."
Neighbors told local reporters the boys were homeschooled and Stephen allegedly made sure Monica didn't socialize with neighbors or had friends.
Newton Police Chief Riley Britton said Illinois State Police and the FBI have joined their investigation to find the family.
Full Vehicle & Family Descriptions
Vehicle: 2005 Ford F-150 King Ranch – Lariat Kit – Blue 4 Door IL Plate #3078512B
Stephen Lutz (44): 5'6", 200 LBS. short brown hair, brown eyes
Monica Lutz (34): 5'4" 180 LBS, long brown hair, brown eyes
Aiden Lutz (11): 4'7-5" 100 LBS, brown/red hair, brown eyes
Nicholas Lutz (9): 4'3-5" brown hair, brown eyes, olive skin
If you have any information regarding the Lutz family, contact the City of Newton Police Department at 618-783-8478.
More Law&Crime Coverage: Mysterious woman 'with long blonde hair' wanted for questioning in Florida cold case
Have a tip we should know? [email protected]