The Hampton County, S.C. Detention Center on Thursday afternoon released a mugshot of suspended lawyer Alex Murdaugh shortly after the embattled legal scion was arrested on a series of criminal charges.
Murdaugh — whose full name is Richard Alexander Murdaugh, 53, of Islandton — faces three counts in connection with an alleged plot to have a former client shoot and kill him so that his surviving son could pocket a $10 million life insurance policy.  The allegedly staged attack resulted in only a minor head wound.
Murdaugh is charged with filing a false police report of a felony, insurance fraud, and criminal conspiracy to commit insurance fraud, the South Carolina Law Enforcement Division (SLED) announced on Thursday.  According to court papers released by SLED, Murdaugh admitted to many of the allegations against him.
Murdaugh presented himself at Hampton County Detention Center on Thursday at about 11:20 a.m.  He was arrested and booked after warrants for his arrest were authorized by Magistrate Judge Tonja P. Alexander on Tuesday, Sept. 14.  The warrants indicate that they were presented to Murdaugh on that same date.
Attorneys Jim Griffin and Dick Harpootlian, both of whom are representing Murdaugh, on Wednesday said their criminally-charged client had been battling an opioid addiction for "the last 20 years."  Here's their statement in full as it was obtained by South Carolina television stations WIS and WCSC:
On September 4, it became clear Alex believed that ending his life was his only option. Today, he knows that's not true. For the last 20 years, there have been many people feeding his addiction to opioids. During that time, these individuals took advantage of his addiction and his ability to pay substantial funds for illegal drugs. One of those individuals took advantage of his mental illness and agreed to take Alex's life, by shooting him in the head. Fortunately, Alex was not killed by the gunshot wound. Alex is fully cooperating with SLED in their investigations into his shooting, opioid use and the search to find the person or people responsible for the murder of his wife and son. Alex is not without fault but he is just one of many whose life has been devastated by opioid addiction.
In an earlier statement obtained by the Associated Press, Murdaugh said the killings of his wife Maggie and his son Paul this past summer weighed heavily upon him.  He said he was resigning his job at South Carolina law firm PMPED to enter rehab:
The murders of my wife and son have caused an incredibly difficult time in my life. I have made a lot of decisions that I truly regret. I'm resigning from my law firm and entering rehab after a long battle that has been exacerbated by these murders. I am immensely sorry to everyone I've hurt including my family, friends and colleagues. I ask for prayers as I rehabilitate myself and my relationships.
The firm, however, said Murdaugh resigned after he was suspected of stealing money.  Griffin told the AP that the accusations included "diverting lawyer fees" away from the firm's coffers.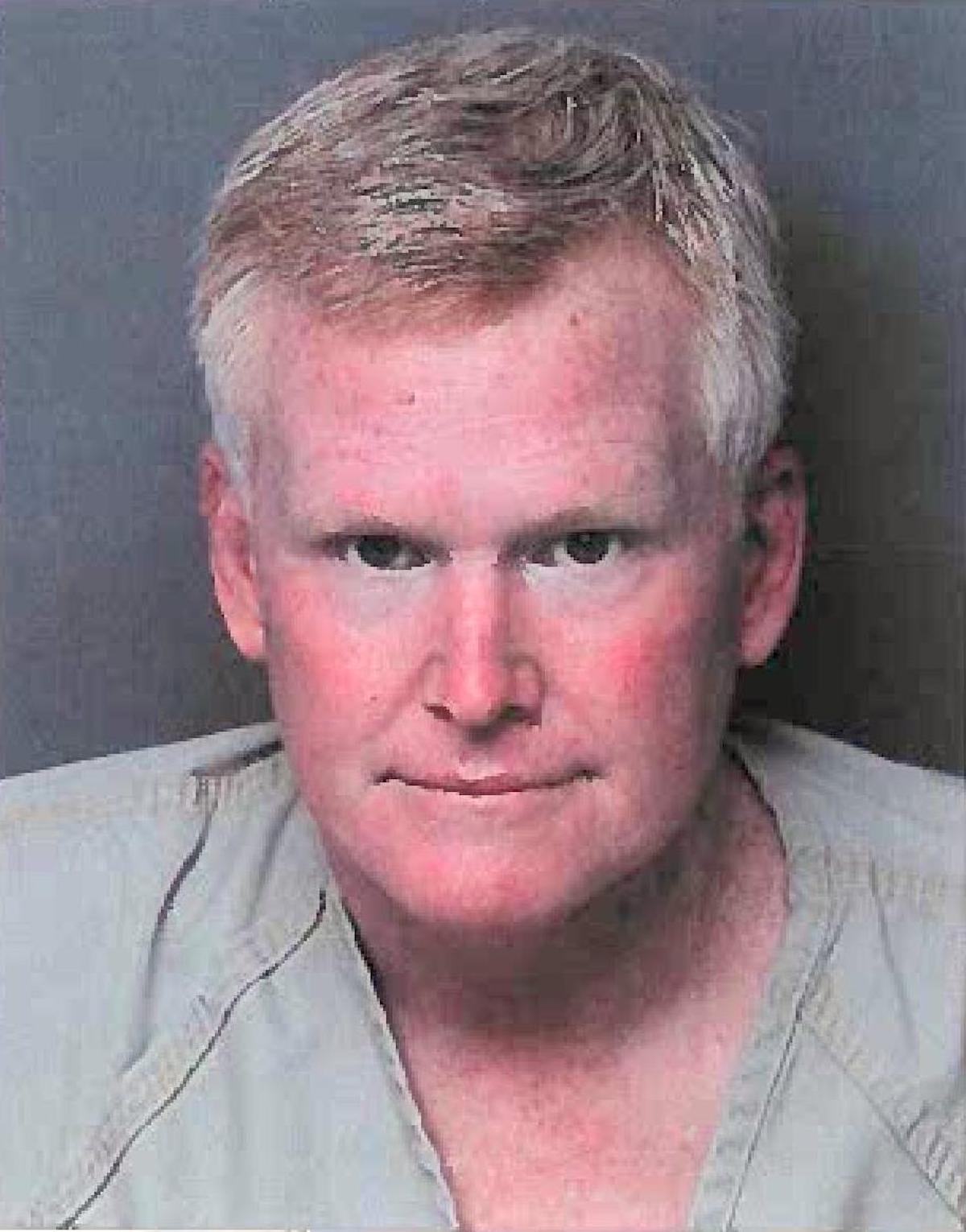 A court appearance for Murdaugh on the recent criminal charges of fraud and filing a false police report is scheduled for 4:00 p.m. on Thursday.
The man who is accused of pulling the trigger and shooting Murdaugh faces separate charges.  Authorities say Curtis Edward Smith, 61, fired a bullet which only grazed Murdaugh's head.  According to court documents, Smith admitted he was present at the shooting and also admitted to disposing of the gun Murdaugh allegedly gave him to carry out the attack.  He's charged with assisted suicide, assault and battery of a high aggravated nature, pointing and presenting a firearm, insurance fraud, and conspiracy to commit insurance fraud.
Read Murdaugh's charging documents and jail inmate profile below:
Editor's note:  this report, which began as a developing story, has been updated since its initial publication.
Have a tip we should know? [email protected]
Aaron Keller - Deputy Editor-in-Chief