A North Carolina husband accused of gunning down his industrial engineer wife at home was blown a kiss by his mother as he was hauled off to jail without bond on Monday.
Michael Aaron Matthews, a 40-year-old from Morrisville, stands accused of shooting and killing 33-year-old Nabaruna Karmakar, an accomplished engineer, researcher, and data scientist, last Friday at their home located on a cul-de-sac at the end of Seagrave Place.
When Matthews appeared in court Monday, he waived his right to assigned counsel and indicated he would hire an attorney, the court docket shows. District Judge Debra S. Sasser presided over Matthews first appearance on Monday afternoon, court records show. Wake County Sheriff's Office records show Matthews in custody with no bond.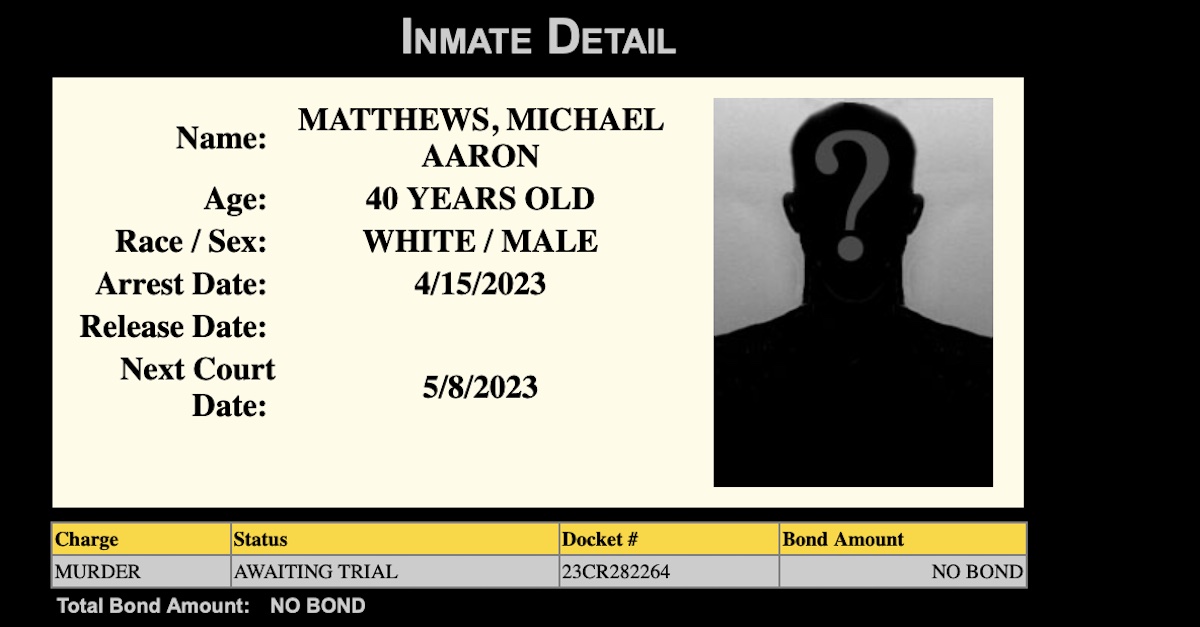 At the end of the first appearance and as he was taken to jail, WTVD reported, the defendant waved to his parents. His mother reportedly blew him a kiss in return.
More Law&Crime coverage: Texas woman admits to killing husband 2 years after fleeing to Mexico, getting shot by cops
According to her LinkedIn, Nabaruna Karmakar earned an industrial engineering master's degree and PhD from North Carolina State University. She went on to work for years at the SAS Institute "as an Operations Research Specialist in the Analytics Center of Excellence," she wrote.
"I work with customers from a variety of industries to help develop data-driven solutions to optimize their business operations. I have a PhD in Industrial Engineering from North Carolina State University (Go Wolfpack!) with a focus on Operations Research. Aside from classical OR techniques, I have experience in Artificial Intelligence/Machine Learning and Full-Stack Web Development," Karmakar said.
As recently as three weeks ago, Karmakar shared a post by the research director for the Iowa Department of Corrections on LinkedIn and said that she was "excited to be a SAS Hackathon Mentor this year!"
"The Iowa and Missouri Department of Corrections have an incredible story to tell with their data. #sashackathon #intelXeon," she wrote, referring to a data-focused "predictive and prescriptive analytics solution to help reduce recidivism amongst individuals incarcerated."
The post Karmakar shared touted a "Correctional Intervention" designed to provide the prison systems with "cross comparative data and analytics to comprehensively explore multiple programs and their effectiveness in a singular statistical model."
Tragically, Karmakar's husband is now behind bars and charged with murdering her. She was reportedly shot twice.
The couple got married in India on Dec. 1, 2019, according to their wedding website. A number of images showed the couple during happier times, whether attending a Carolina Panthers game, traveling together and taking a photo in front of the Golden Gate Bridge, or dressing up for a Great Gatsby-themed "Murder Mystery Party" on Halloween 2018.
Defendant Matthews is scheduled to appear in court next at 9 a.m. on May 8.
Have a tip we should know? [email protected]