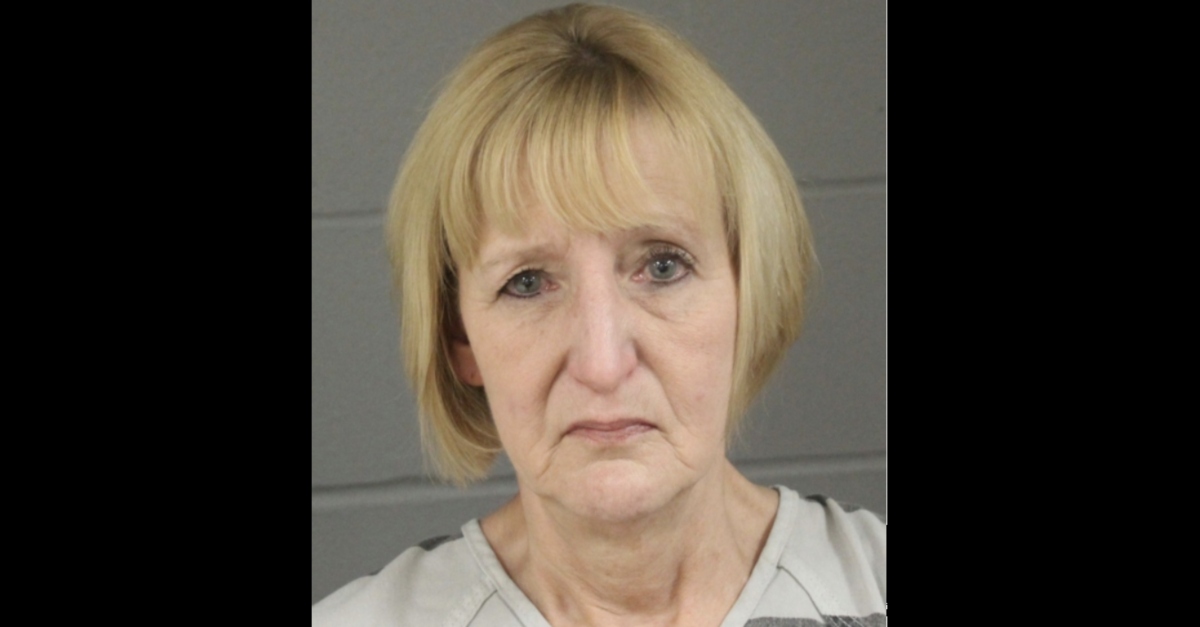 In 1981, a newborn identified only as Andrew John Doe, was found dead in a ditch in Sioux Falls, South Dakota cornfield.
Now cops say they know who's responsible for the decades-old cold case: The victim's mother, Theresa Rose Bentaas, 57, was arrested Friday morning. Clerks at the Minnehaha County Court told Law&Crime she is charged with first-degree murder, second-degree murder, and first-degree manslaughter. There is no attorney of record, or scheduled court appearance at this time.
An arrest has been made on a cold case dating back to 1981. Theresa (Josten) Bentaas faces 1st & 2nd degree murder charges, and 1st degree manslaughter. She was arrested this morning around 7:15AM, and will likely be in court on Monday. @KDLTNews pic.twitter.com/wKxLH5XTXn

— Simon J Floss (@KDLT_Floss) March 8, 2019
To top this huge development off, Det. Webb received this piece of DNA confirmation about the mother charged with murder on the day of his retirement party. He came back part time to finish this case. So now he will go into retirement with a sense of closure on the case @ksfynews

— Vanessa Gomez (@VanessagKSFY) March 8, 2019
Officers said they tracked her down using an increasingly common investigative tactic: They took the boy's DNA, tracked down a distant relative on a genealogy database from Parabon NanoLabs, and confirmed Bentaas' link to the victim using a "trash pull" from her residence in order to obtain her DNA, according to The Argus Leader. Similar methods were used in cases like the 1992 murder of teacher Christy Mirack, and the ongoing charges against accused Golden State Killer Joseph James DeAngelo Jr.
Andrew died from exposure, authorities said.
"I sure would have adopted him rather than see him die like that," said the man who found him, Lee Litz, in a 2017 interview with The Argus Leader.
Bentaas allegedly admitted to cops that she was "young and stupid" at the time of the incident. She hid the pregnancy from her friends and family, had the baby alone in her apartment, and left the newborn to die in a ditch. When it came to news coverage of the child, she said she was in denial about being "the one responsible for that."
The father of the baby was not charged. He reportedly has two adult children with the defendant.
The mother Theresa Bentaas, 57, was arrested. The father did not know about the baby.

— KELOLAND News (@keloland) March 8, 2019
Sioux Fall jails records show that Bentaas remains locked up on $250,025.00 bail.
[Mugshot via Sioux Falls]
Have a tip we should know? [email protected]