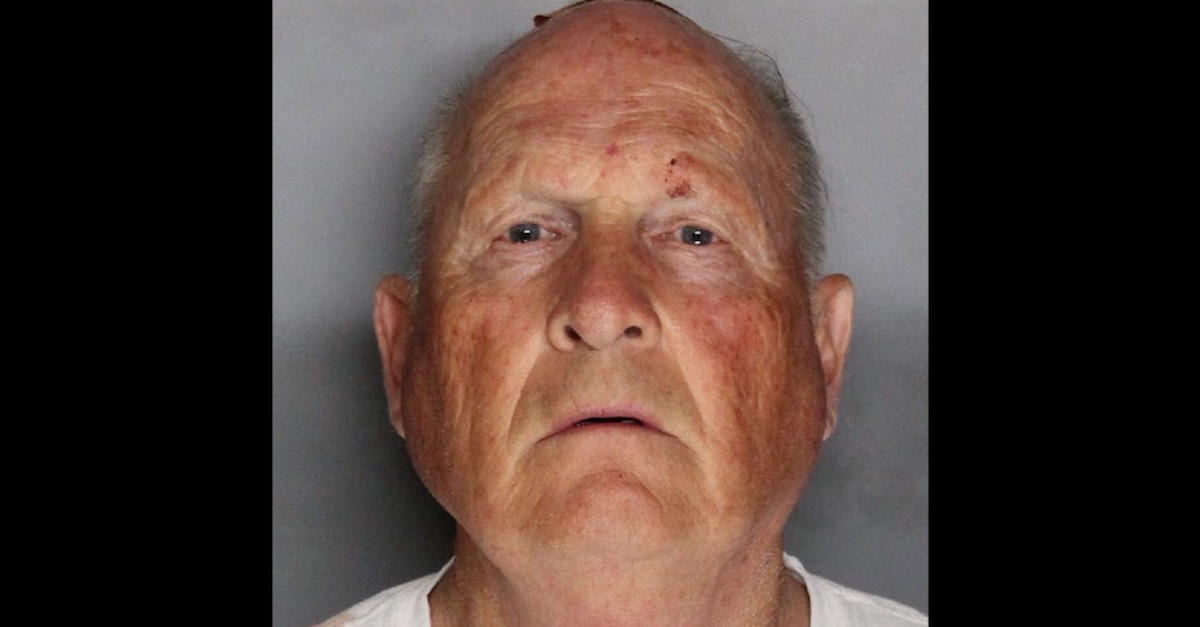 Newly-released documents in the case of "Golden State Killer" suspect Joseph James DeAngelo Jr. revealed just how police managed to obtain a sample of DNA that they used to tie him to various murders and rapes in California over the course of decades. DeAngelo is believed to be connected to 12 different murders, more than 50 rapes, and more than 100 burglaries going back to the 1970s.
According to the search warrant and police affidavit that were unsealed on Friday, officers followed DeAngelo to a Hobby Lobby location where he went shopping. While the suspect was inside, the affidavit says, officers swabbed one of the car's door handles. Another sample was taken from a trashcan outside DeAngelo's home.
Investigators had previously obtained DNA samples in connection with crimes that they believed to have been committed by the Golden State Killer. As part of the investigation, they uploaded a DNA profile onto an ancestry website, which they used to locate a relative of DeAngelo. From there, they moved forward until they were able to determine that DeAngelo was the suspect, and then they went about collecting his DNA. The strategy of using the DNA profile on the website drew controversy because it may have violated the website's terms of service, which only allow someone to upload a profile with the owner's consent. This didn't stop police, however, because a website's terms of service are not binding on law enforcement in the same way as Fourth Amendment prohibitions against unlawful search and seizure.
The Golden State Killer has been labeled with several other monikers such as the Original Night Stalker, the East Area Rapist, and the Visalia Ransacker, for crimes committed in the 1970s and 1980s.
DeAngelo's arrest and naming as the suspected Golden State Killer was announced on April 25, 2018.
[Image via the Sacramento, California Sheriff's Office]
Have a tip we should know? [email protected]