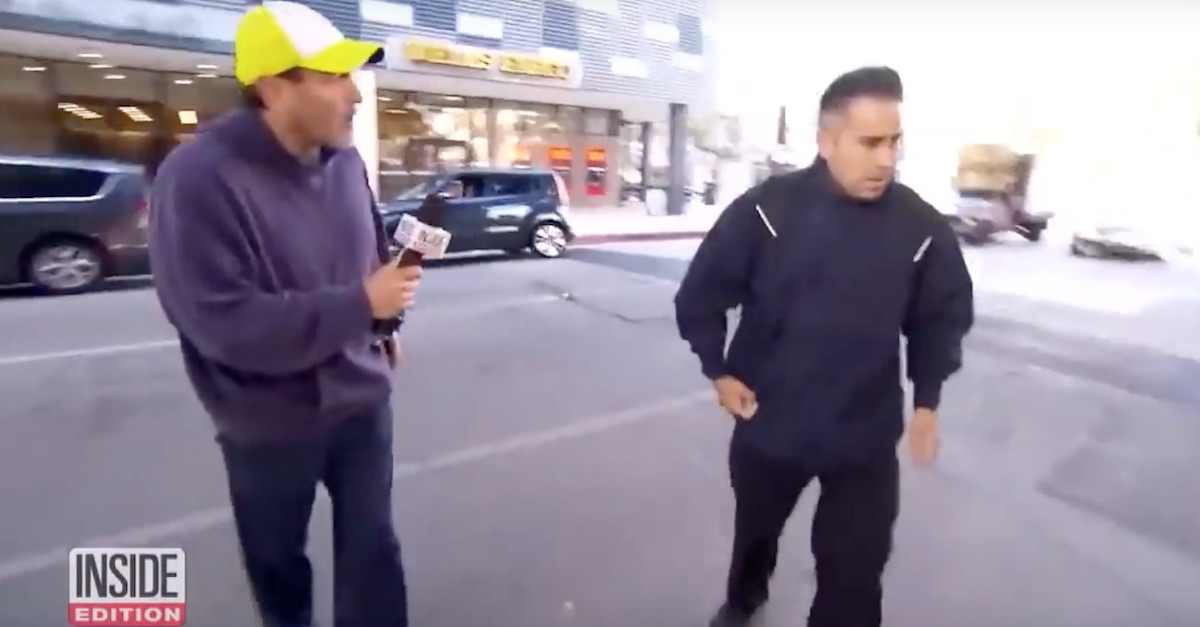 The California man known as the "dine-and-dash dater," who went viral for allegedly luring women out on dates over a period of two years just to leave them with the check, faces new extortion charges.
Los Angeles County District Attorney Jackie Lacey announced in a press release Friday that 45-year-old Paul Guadalupe Gonzales has been slapped with four new felony counts of extortion, which means he's been charged with 11 extortion charges in total.
Gonzales, who pleaded not guilty at a Friday hearing, has also been charged with two felony counts of attempted extortion and two misdemeanor counts of defrauding an innkeeper by non-payment. Yes, the "innkeeper" charge refers to the restaurants he allegedly did not pay.
"In two instances, the restaurants allegedly picked up the check after Gonzales had left his dates alone," the press release said. "Those businesses are among the victims named in the criminal complaint."
Gonzales is also accused of leaving a hair salon without paying.
Remarkably, if Gonzales is convicted on all of these charges, he faces a maximum of 16 years in prison. Right now, his bail has been set at $315,000.
He is expected to appear in court on Sept. 11 for a preliminary hearing.
According to KTLA, Gonzales allegedly targeted women on dating apps "PlentyOfFish" and "Bumble" for the express purpose of getting a meal and leaving them hanging. These weren't McDonald's dollar menu dates, however.
Gonzales allegedly recommended expensive eateries and ordered items like lobster tail.
As Law&Crime reported before, one of the women came forward to say Gonzales went by "Dave" online. She described what a typical date with "Dave" looked like.
She said he ordered quickly, "scarfed down most of his meal" and then pretended he had to take a call.
"He left maybe half a baked potato and then received a phone call and said 'I need to take this call,'" she said.
A dumbfounded waiter wondered where "Dave" went.
"He's not out there," the waiter reportedly said. "'Is this a first date?'
"Yes, this is a first blind date," the woman said. The waiter replied, "He's gone."
It didn't take long for Gonzales to be identified.
[Image via Inside Edition screengrab]
Have a tip we should know? [email protected]